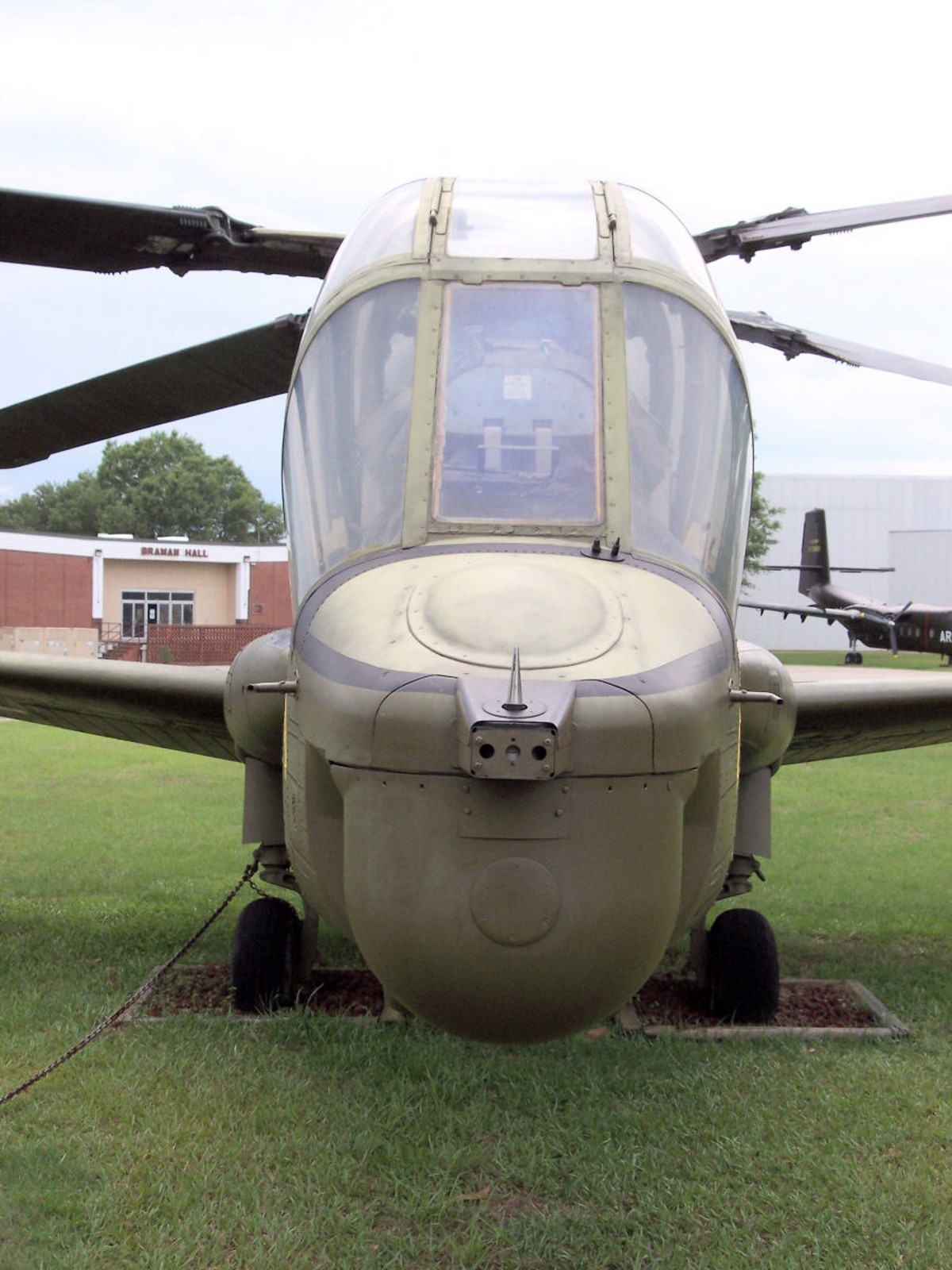 Lockheed AH-56 Cheyenne

Country
USA
Role
Attack helicopter
First flight
21 September 1967
Built
10
The Lockheed AH-56 Cheyenne was an attack helicopter developed by Lockheed for the United States Army. It rose from the Army's Advanced Aerial Fire Support System (AAFSS) program to field the service's first dedicated attack helicopter. Lockheed designed the Cheyenne using a four-blade rigid-rotor system and configured the aircraft as a compound helicopter with low-mounted wings and a tail-mounted thrusting propeller driven by a General Electric T64 turboshaft engine. The Cheyenne was to have a high-speed dash capability to provide armed escort for the Army's transport helicopters, such as the Bell UH-1 Iroquois.
Source:

Lockheed AH-56 Cheyenne on Wikipedia
AH-56 Cheyenne Walk Around
Photographer
Mike Fortin
Localisation
Unknow
Photos
22
Wait, Searching Lockheed AH-56 Cheyenne for you…

Related kits:
Find kits on eBay:
Search on eBay
Search for what you need, We suggest this but it is you who decide
...
More info:
The Lockheed AH-56 Cheyenne was an advanced attack helicopter developed by Lockheed for the United States Army in the late 1960s. It was designed to be a fast and agile aircraft with a rigid rotor system and a pusher propeller for increased speed and maneuverability. The Cheyenne was also equipped with a sophisticated weapons system that included a 30 mm cannon, anti-tank missiles, rockets, and a gunner's station in the nose. The Cheyenne was intended to be the Army's main attack helicopter in the 1970s and 1980s, replacing the AH-1 Cobra and complementing the UH-1 Iroquois.
However, the Cheyenne program faced many technical and political challenges that delayed its development and testing. The rigid rotor system proved to be complex and prone to vibrations, requiring extensive modifications and redesigns. The pusher propeller also caused stability and control issues, especially at low speeds and high altitudes. The weapons system was also complicated and expensive, requiring a large crew of two pilots and two gunners. The Cheyenne also faced competition from the Air Force's A-10 Thunderbolt II close air support aircraft, which was cheaper and simpler to operate. The Army eventually canceled the Cheyenne program in 1972, after only 10 prototypes had been built and flown. The Cheyenne's legacy was mixed: it was a visionary and innovative design that pushed the boundaries of helicopter technology, but it was also a costly and troubled project that failed to meet the Army's expectations and needs.
Views : 2136