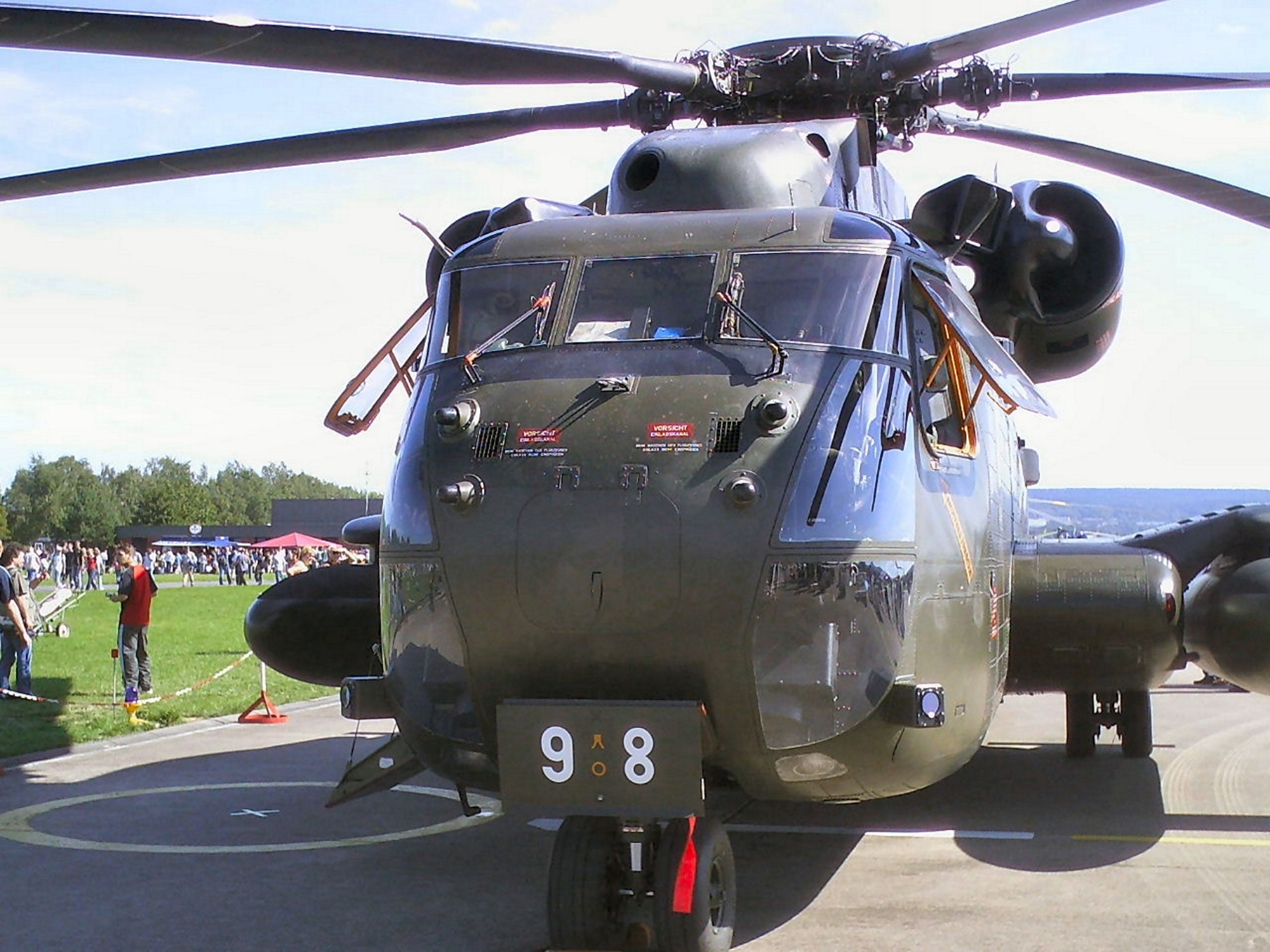 CH-53GS Super Stallion

Country
USA
Role
Heavy-lift transport helicopter
First flight
14 October 1964
Produced
1964–1978
Photo gallery of a CH-53GS Super Stallion, The CH-53 Sea Stallion is the most common name for the Sikorsky S-65 family of heavy-lift transport helicopters. Originally developed for use by the United States Marine Corps, it is in service with Germany, Iran, Israel, and Mexico. The United States Air Force operated the HH-53 "Super Jolly Green Giant" during the late– and post–Vietnam-War era, updating most of them as the MH-53 Pave Low. The dimensionally-similar CH-53E Super Stallion is a heavier-lifting, improved version designated S-80E by Sikorsky. Its third engine makes it more powerful than the Sea Stallion, which it has replaced in the heavy-lift mission.
CH-53GS Super Stallion
Photographer
Ulrich Wrede
Localisation
Unknow
Photos
37
Wait, Searching Sikorsky CH-53 Sea Stallion photos for you…

Related kits:
Sikorsky RH-53D Sea Stallion Helicopter Walk Around
Photographer
Bill Maloney
Localisation
Air Victory Museum
Photos
33
Find kits on eBay:
Search on eBay
Search for what you need, We suggest this but it is you who decide
You can see also :
Views : 1622