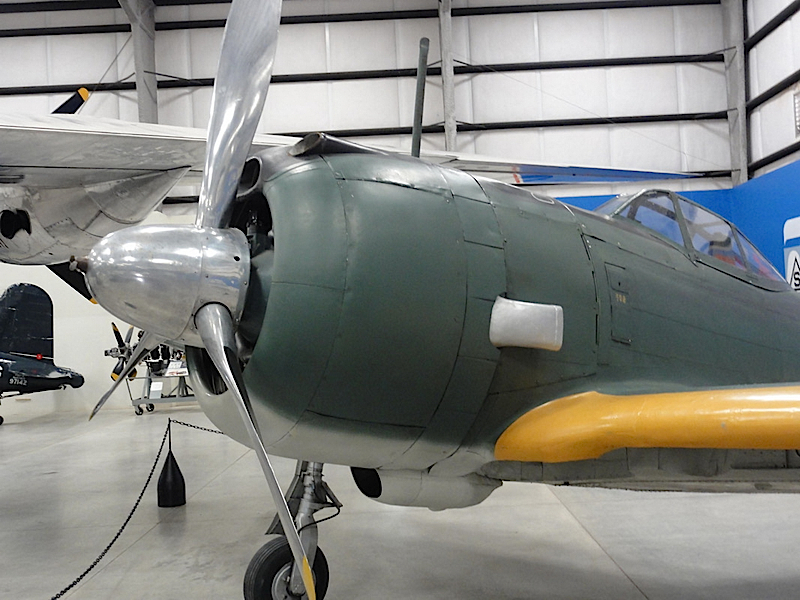 Nakajima Ki-43-IIb Hayabusa

Country
Japan
Période
Seconde guerre mondiale
Type
Chasseur
Description

Album

66

photos walk-around of the hunter Nakajima Ki-43-IIb Hayabusa
Galerie photo sur un Nakajima Ki-43-IIb Hayabusa, Le Ki-43 Hayabusa ou chasseur type 1 ou encore Oscar était un chasseur de l'armée de terre japonaise, cousin du célèbre Zéro de la marine. Il fut conçu à la même période selon la même philosophie et utilisait les mêmes équipements : moteur, armes etc… Le Ki-43 était un appareil bien né, tirant les enseignements de « l'incident de Nomonhan » : une guerre rapide avec la Russie en 1939. Le Ki-43 succéda donc au Ki-27 au train d'atterrissage fixe. Il était ainsi équipé de réservoirs-obturants (en toile sur le modèle I, en caoutchouc à partir modèle II) et d'un train rentrant. La philosophie était de favoriser à tout prix la maniabilité au détriment de la protection du pilote. La structure était légère, facilement inflammable même s'il possédait des réservoirs auto-obturants. Il était prévu dès le départ que l'armement soit de 2 canons Ho-103 de 12.7 mais des retards dans la fabrication de cette arme firent que les versions purent avoir une 7.7 en lieu et place d'une 12.7 (Ki-43 Ib).
Wait, Searching Nakajima Ki-43-IIb Hayabusa for you...

Technical characteristics : Équipage : 1 Moteur : Nakajima Ha-115, Type : 14 cylindres en double étoile à refroidissement par air Puissance unitaire : 1 150ch Envergure : 10,84 m Longueur : 8,92 m Surface alaire : 21,40 m2 Masse à vide : 1 975 kg Avec armement : 2 590 kg Vitesse maximale : 530 km/h Plafond : 11 200 m Vitesse ascensionnelle : 990 m/min Rayon d'action : 1 760 km Armement interne : 2 canons Ho-103 de 12,7 mm approvisionnées à 250 coups Externe : 2 bombes de 250 kg
Related kits: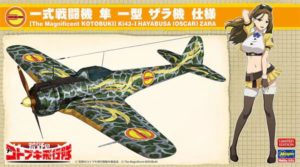 The Magnificent Kotobuki Nakajima Ki43-I Hayabusa
Hasegawa
52210
1:48
Full Kit
Clic for Search
Find kits on eBay:
Search on eBay
Search for what you need, We suggest this but it is you who decide
You can see also :
Views : 2898