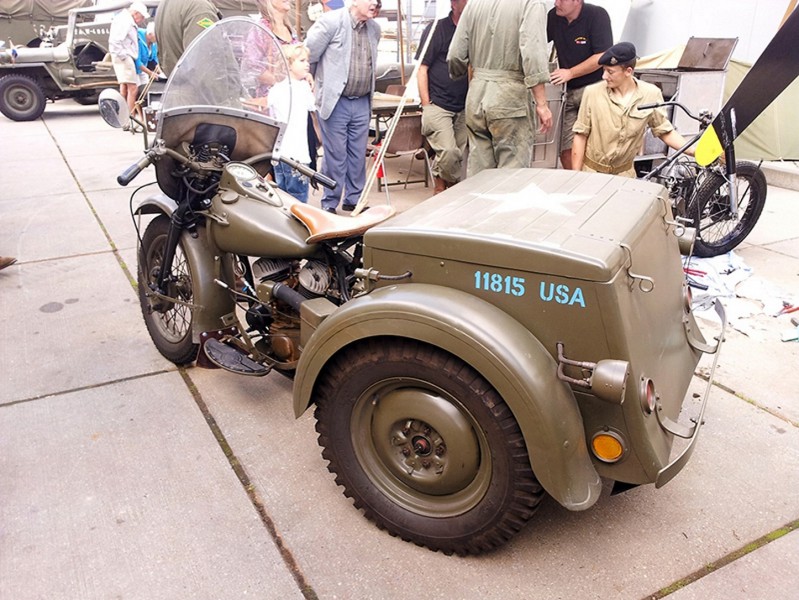 Harley Trike

Country
USA
Type
Moto trike
Harley-Davidson produced large numbers of motorcycles for the US Army in World War II and resumed civilian production afterwards, producing a range of large V-twin motorcycles that were successful both on racetracks and for private buyers. Harley-Davidson, on the eve of World War II, was already supplying the Army with a military-specific version of its 45 cubic inches (740 cc) WL line, called the WLA. The A in this case stood for "Army". Upon the outbreak of war, the company, along with most other manufacturing enterprises, shifted to war work. More than 90,000 military motorcycles, mostly WLAs and WLCs (the Canadian version) were produced, many to be provided to allies. Harley-Davidson received two Army-Navy 'E' Awards, one in 1943 and the other in 1945, which were awarded for Excellence in Production..
Source: Wikipedia
Harley Trike – WalkAround
Photographer
Unknow
Localisation
Unknow
Photos
70
Wait, Searching Harley Trike for you…

Related kits:
Wait, Searching Harley Trike for you…

Find kits on eBay:
Search on eBay
Search for what you need, We suggest this but it is you who decide
...
Views : 1813