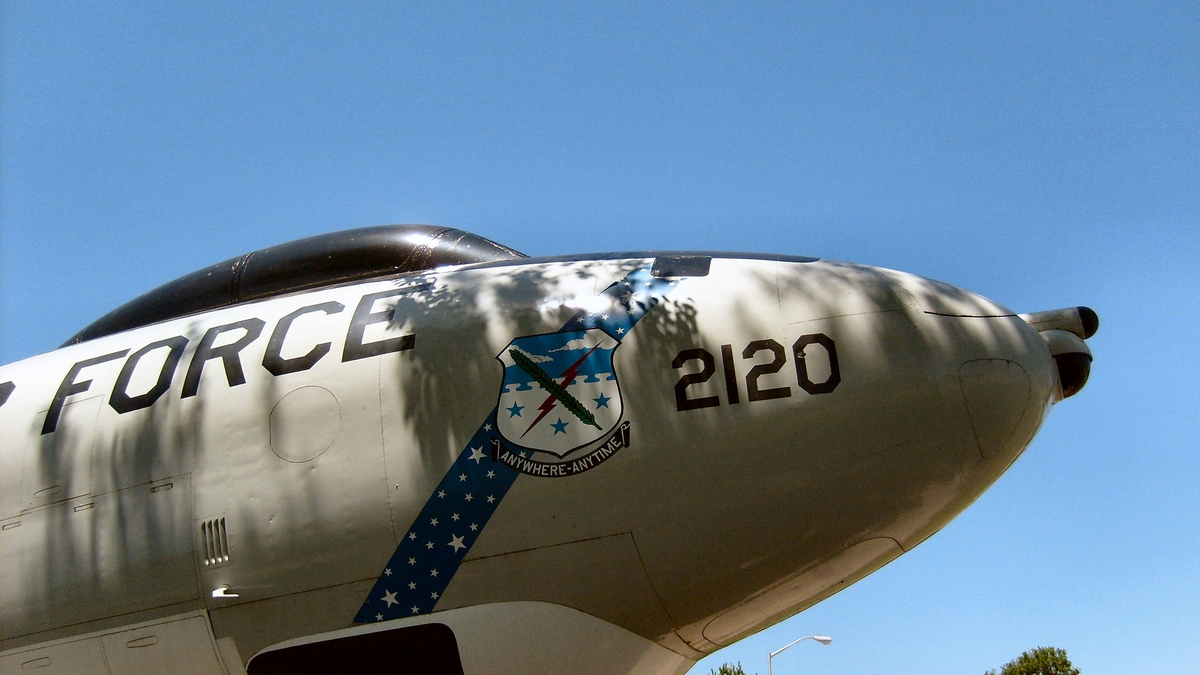 B-47 Stratojet

Country
USA
Type
Long-range bomber
Introduction
June 1951
Built
2032
The Boeing Model 450 B-47 Stratojet was a long-range, six-engined, jet-powered medium bomber built to fly at high subsonic speeds and at high altitudes. It was primarily designed to drop nuclear bombs on the Soviet Union. With its engines carried in pods under the swept wing, the B-47 was a major innovation in post-World War II combat jet design, and helped lead to modern jet airliners.
Source: B-47E Stratojet on Wikipedia
B-47E Stratojet
Photographer
Unknow
Localisation
Unknow
Photos
55
Wait, Searching B-47 Stratojet photos for you…

Boeing B-47 Stratojet Walk Around
Photographer
Cees Hendriks
Localisation
Unknow
Photos
97
Related kits:
EB-47E Stratojet Walk Around
Photographer
Fotios Rouch
Localisation
Unknow
Photos
60
Find kits on eBay:
Search on eBay
Search for what you need, We suggest this but it is you who decide
WB-47E Stratojet Walk Around
Photographer
Michael Benolkin
Localisation
Unknow
Photos
40
...
Wait, Searching B-47 Stratojet photos for you…

B-47B Stratojet Walk Around
Photographer
Donald Lemas
Localisation
Unknow
Photos
33
Views : 7735