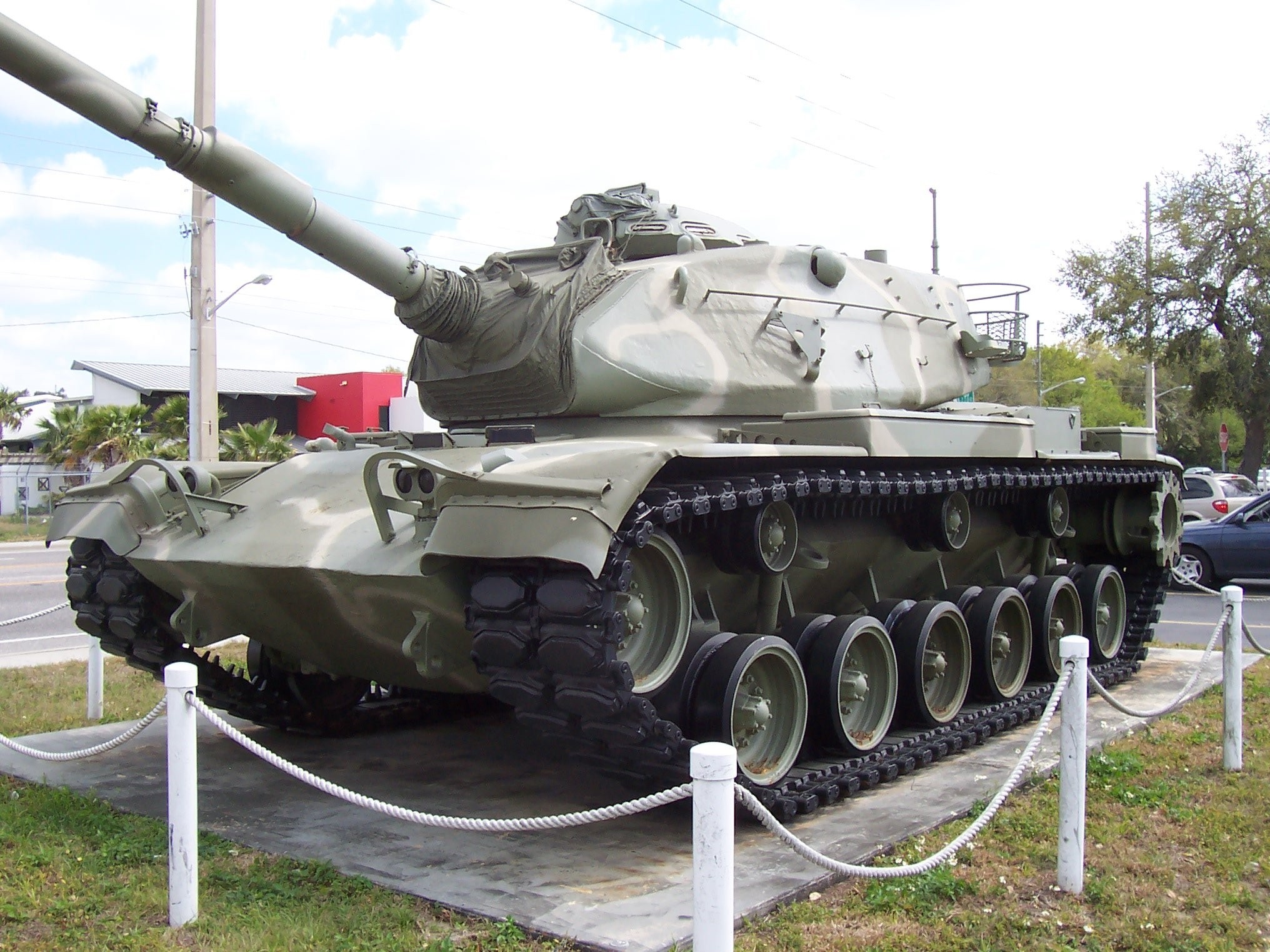 M60A3

Country
USA
Type
Main battle tank
Built
15000+
The M60 is an American second generation main battle tank (MBT). It was officially standardized as the Tank, Combat, Full Tracked: 105-mm Gun, M60 in March 1959. Although developed from the M48 Patton, the M60 tank series was never officially classified but sometimes informally grouped, as a member of the Patton tank family. The similarities can be noted in the original variant of the M60 and the M48A3. The US Army considered it as a "product-improved descendant" of the Patton tank's design. The United States fully committed to the MBT doctrine in 1963 when the Marine Corps retired the last (M103) heavy tank battalion. The M60 tank series became America's primary main battle tank during the Cold War. Over 15,000 M60s were built by Chrysler. Hull production ended in 1983, but 5,400 older models were converted to the M60A3 variant ending in 1990.
Source: M60 tank on Wikipedia
M60A3
Photographer
Unknow
Localisation
Unknow
Photos
57
Wait, Searching M60A3 for you…

Related kits:
M60A3 Walk Around
Photographer
Vladimir Yakubov
Localisation
Ontario Regiment Museum, Oshawa
Photos
160
Find kits on eBay:
Search on eBay
Search for what you need, We suggest this but it is you who decide
M60A1 With reactive armor Walk Around
Photographer
Unknow
Localisation
Military Vehicle Museum San Rafael
Photos
98
...
M60 Main Battle Tank Walk Around
Photographer
Cal Cochran
Localisation
Unknow
Photos
16
M60A1 Main Battle Tank Walk Around
Photographer
Cal Cochran
Localisation
Unknow
Photos
21
Wait, Searching M60A3 for you…