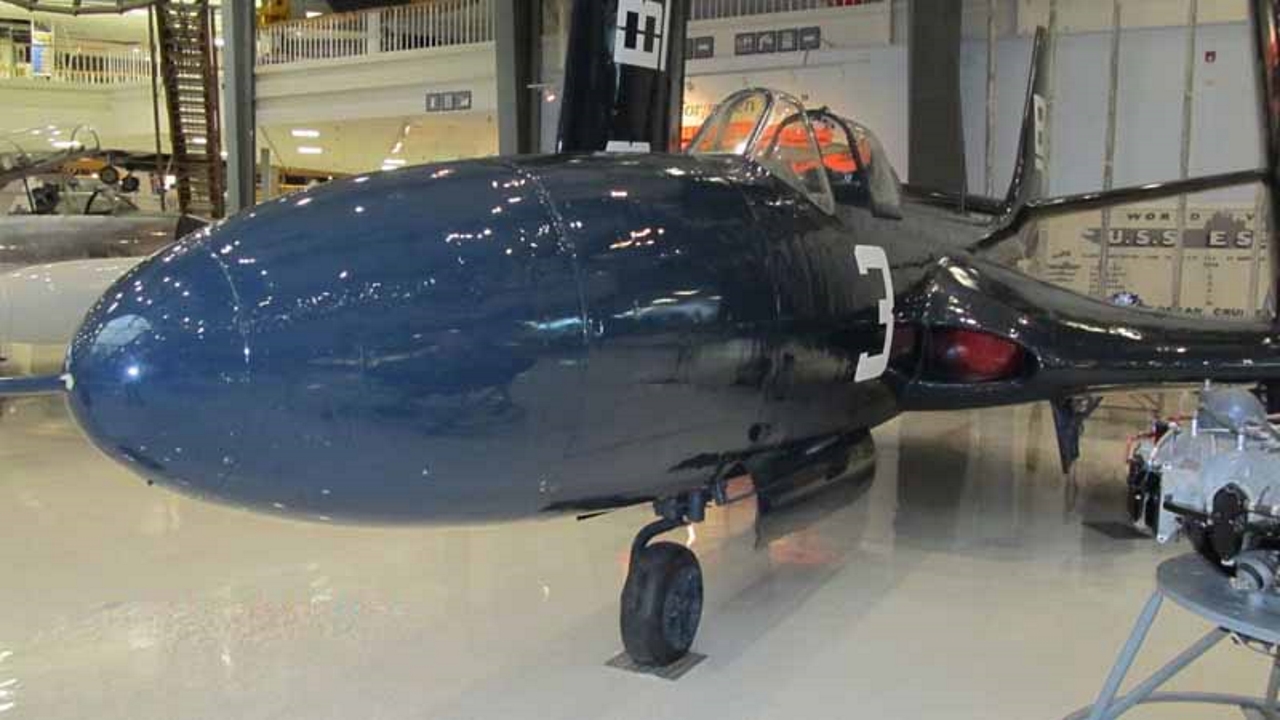 McDonnell FH Phantom

País
E.e.u.u
Papel
Aviones de combate basados en portaaviones
Primer vuelo
26 de enero de 1945
Construido
62
el McDonnell FH Fantasma fue un avión de combate a reacción bimotor diseñado y volado por primera vez durante la Segunda Guerra Mundial para la Armada de los Estados Unidos. El Phantom fue el primer avión puramente propulsado por aviones en aterrizar en un portaaviones estadounidense y el primer avión desplegado por el Cuerpo de Marines de los Estados Unidos. Aunque con el final de la guerra, sólo se construyeron 62 FH-1, ayudó a demostrar la viabilidad de los aviones de combate basados en portaaviones. Como el primer caza exitoso de McDonnell, que condujo al desarrollo del continuación F2H Banshee, que fue uno de los dos aviones de combate navales más importantes de la Guerra de Corea, también establecería a McDonnell como un importante proveedor de aviones de la Marina. Cuando McDonnell decidió traer el nombre de vuelta con el Mach 2-class McDonnell Douglas F-4 Phantom II, lanzó lo que se convertiría en el avión de combate occidental más versátil y ampliamente utilizado de la era de la Guerra de Vietnam, adoptado por la USAF y la Armada de los Estados Unidos
Fuente:

McDonnell FH Phantom en Wikipedia
McDonnell Douglas FH-1 Phantom Walk Around
Fotógrafo
Cees Hendriks
Localización
Unknow
Fotos
24
Espera, Buscando McDonnell FH Phantom para usted...

Encuentra kits en eBay:
Buscar en eBay
Busque lo que necesita, Le sugerimos esto, pero son ustedes los que deciden
...
Más información:
The McDonnell FH Phantom was a twinjet fighter aircraft designed and first flown during World War II for the United States Navy. It was the first jet-powered aircraft to operate from an American aircraft carrier, and the first jet fighter to serve with both the US Navy and the US Marine Corps. The Phantom was a remarkable technological achievement, demonstrating the feasibility and potential of naval jet aviation.
The Phantom had two Westinghouse turbojet engines mounted in the wing roots, which gave it a sleek and streamlined appearance. The cockpit had a bubble canopy that offered excellent visibility for the pilot. The nose housed four 12.7 mm machine guns, and the wings could carry eight rockets or a drop tank. The Phantom had tricycle landing gear, which raised the tail and prevented the hot exhaust from damaging the carrier deck.
The Phantom made its first flight on January 26, 1945, with only one engine installed. The second engine was added soon after, and the first prototype performed its first carrier landing and takeoff on July 21, 1946, aboard the USS Franklin D. Roosevelt. The Navy ordered 100 production aircraft, but reduced the number to 60 after the end of the war. The first production Phantom flew in October 1946, and entered service in July 1947. The VF-17 squadron was the first to operate the Phantom from a carrier, aboard the USS Saipan in May 1948.
The Phantom was soon surpassed by more advanced jet fighters, such as the McDonnell F2H Banshee and the Grumman F9F Panther. It was retired from active service in 1954, after only seven years of operation. However, it paved the way for future generations of naval jet fighters, and established McDonnell as a leading manufacturer of navy aircraft. The Phantom's name was revived by McDonnell for its famous F-4 Phantom II, which became one of the most successful and versatile combat aircraft of all time.
Vistas : 1818