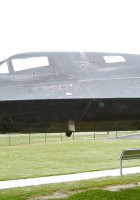 Lockheed SR-71 Blackbird

País
Estados UNIDOS
Tipo de
Estratégico de los aviones de reconocimiento
Primer vuelo

22 December 1964

Built
32
Galería de fotos de un Lockheed SR-71 Blackbird, The Lockheed SR-71 "Blackbird" is a long-range, Mach 3+ strategic reconnaissance aircraft that was operated by the United States Air Force. It was developed as a black project from the Lockheed A-12 reconnaissance aircraft in the 1960s by Lockheed and its Skunk Works division. Renowned American aerospace engineer Clarence "Kelly" Johnson was responsible for many of the design's innovative concepts. During aerial reconnaissance missions, the SR-71 operated at high speeds and altitudes to allow it to outrace threats. If a surface-to-air missile launch was detected, the standard evasive action was simply to accelerate and outfly the missile. The SR-71 was designed to have basic stealth characteristics and served as a precursor to future stealth aircraft.
Wait, Searching Lockheed SR-71 Blackbird photos for you…

Lockheed SR-71 Blackbird
Fotógrafo
Howard Mason
Ubicación
Unknow
Fotos
Noventa
No hay ninguna galería seleccionada o la galería se ha eliminado.
Wait, Searching Lockheed SR-71 Blackbird you…

Relacionados con los kits: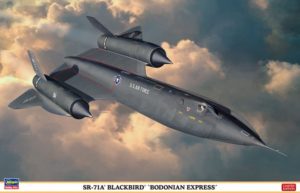 Haz Clic para Buscar
SR-71 (M-21) and D-21 Walk Around
Fotógrafo
Howard Mason
Ubicación
Unknow
Fotos
Noventa
Encontrar kits en eBay:
Búsqueda en eBay
La búsqueda de lo que necesita, sugerimos que este, pero es usted quien decide
Se puede ver también :
Lockheed SR-71
Fotógrafo
Hentzien
Ubicación
Unknow
Fotos
40
Lockheed SR-71 Blackbird – Walk Around de r/NetMaquettes
Views : 2498