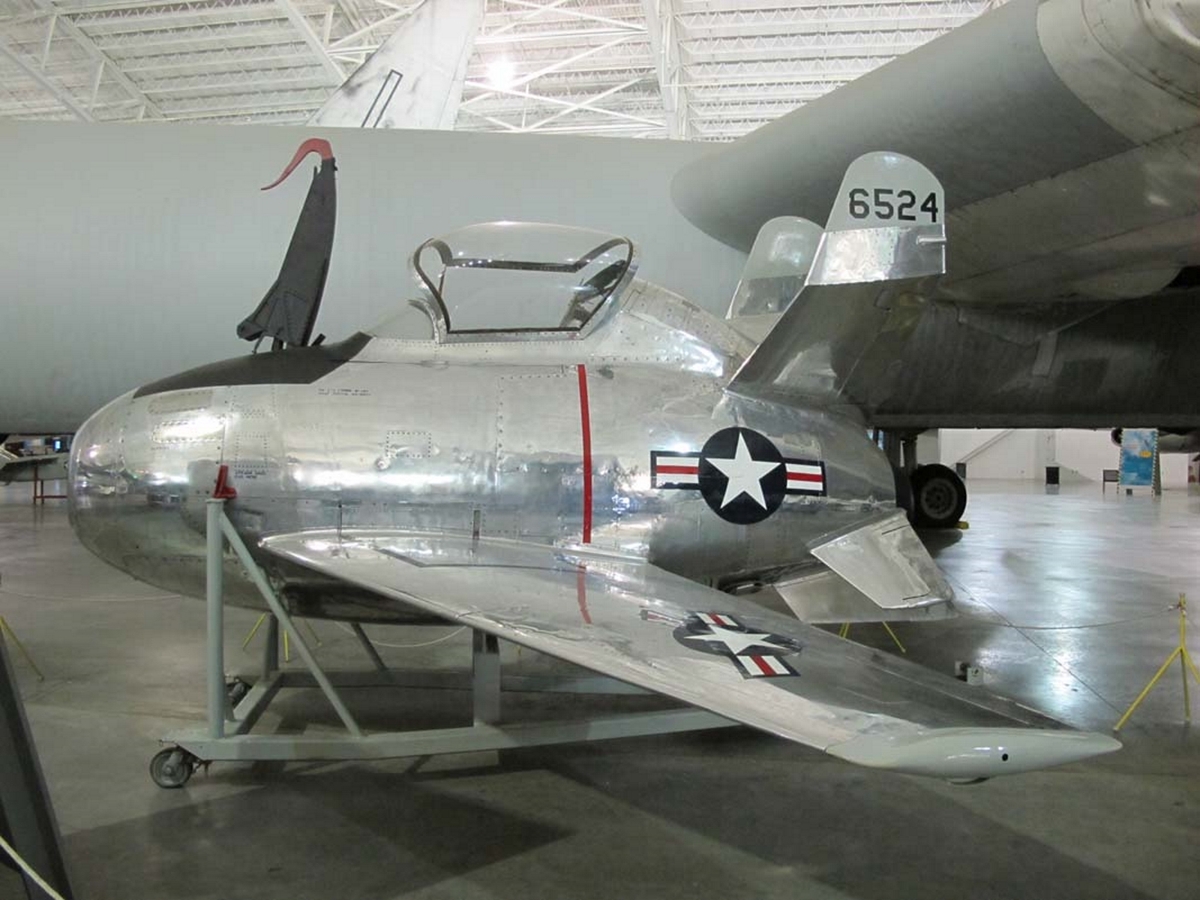 McDonnell XF-85 Goblin

Land
Usa
Rolle

Prototype interceptor aircraft

Erstflug

9 May 1949

Gebaut
2
das McDonnell XF-85 Goblin is an American prototype fighter aircraft conceived during World War II by McDonnell Aircraft. It was intended to deploy from the bomb bay of the giant Convair B-36 bomber as a parasite fighter. The XF-85's intended role was to defend bombers from hostile interceptor aircraft, a need demonstrated during World War II. McDonnell built two prototypes before the Air Force (USAAF) terminated the program.
McDonnell XF-85 Goblin Walk Around

Fotografen
John Heck, Vladimir Yakubov
Lokalisierung

Strategic Air and Space Museum, Ashland

Fotos
76
Wait, Searching McDonnell XF-85 Goblin for you…

McDonnell XF-85 Goblin Walk Around

Fotografen
John Heck, Vladimir Yakubov
Lokalisierung

National Museum of the USAF, Dayton

Fotos
96
Zugehörige Kits:
Finden Sie Kits bei eBay:
Suchen bei eBay
Suchen Sie nach dem, was Sie brauchen, Wir schlagen dies vor, aber Sie sind es, die entscheiden
Sie können auch sehen:
Views : 1300