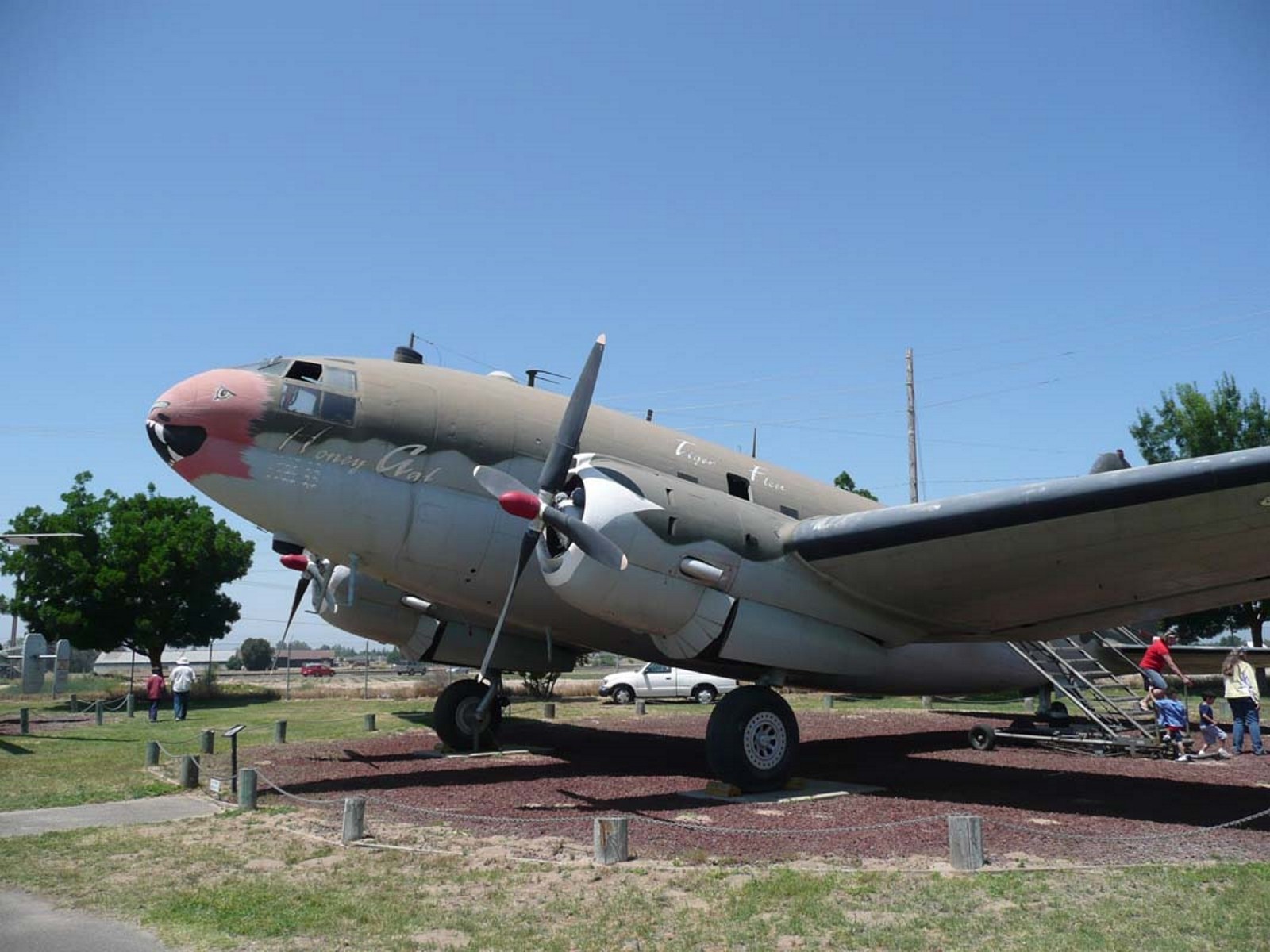 Curtiss C-46 Commando

Land
Usa
Rolle
Militärtransportflugzeug
Erstflug
26. März 1940
Gebaut
3181
das Curtiss C-46 Commando ist ein Transportflugzeug, das vom Curtiss CW-20 unter Druck stehenden Höhenflugzeugdesign abgeleitet ist. Frühe Presseberichte verwendeten den Namen "Condor III", aber der Name Commando wurde Anfang 1942 in der Firmenwerbung verwendet. [2] Es wurde während des Zweiten Weltkriegs von der United States Army Air Forces und dem U.S. Navy/Marine Corps, das die Bezeichnung R5C verwendete, als Militärtransporter eingesetzt. Die C-46 diente in einer ähnlichen Rolle wie ihr Douglas-Pendant, der C-47 Skytrain, aber sie wurde nicht so umfangreich produziert wie die letztere.
Curtiss C-46D Commando Walk Around
Fotograf
Cees Hendriks
Lokalisierung
Unbekannter
Fotos
63
Warten Sie, Suche Curtiss C-46 Commando für Sie...

Zugehörige Kits:
Curtiss C-46 D Commando
Miniwing
Mini016
1:144
Detailsatz
Clic für die Suche
Curtiss C-46D-10-CU Commando Walk Around
Fotograf
Vladimir Yakubov
Lokalisierung
Schloss AFB Museum
Fotos
279
Finden Sie Kits bei eBay:
Suchen bei eBay
Suchen Sie nach dem, was Sie brauchen, Wir schlagen dies vor, aber Sie sind es, die entscheiden
...
Weitere Informationen:
The Curtiss C-46 Commando was a twin-engine transport aircraft used by the United States Army Air Forces during World War II and the Korean War. It was designed to carry cargo, troops, or passengers, and could operate from short and unimproved airstrips. The C-46 was the largest and heaviest twin-engine aircraft to see service with the USAAF, and was capable of flying over the Himalayas, earning the nickname "The Hump".
The C-46 was developed from the Curtiss CW-20, a civilian airliner that first flew in 1940. The USAAF ordered 200 C-46s in 1941, and later increased the order to over 3,000. The C-46 had a pressurized cabin, a large cargo door, and a reinforced floor. It could carry up to 40 passengers or 15,000 pounds of cargo. The C-46 was powered by two Pratt & Whitney R-2800 radial engines, giving it a top speed of 270 mph and a range of 1,200 miles.
The C-46 saw extensive service in the China-Burma-India theater, where it was used to supply the Allied forces fighting against the Japanese. The C-46 could fly over the high mountains of the Himalayas, where the weather was unpredictable and dangerous. The C-46 also flew missions in Europe, North Africa, and the Pacific. It was used for paratroop drops, glider towing, medical evacuation, and VIP transport.
After the war, the C-46 continued to serve with the USAAF and later the US Air Force until 1968. It was also used by other air forces around the world, such as China, Japan, Brazil, and Canada. Many C-46s were sold to civilian operators and converted into cargo or passenger planes. Some C-46s are still flying today as museum pieces or in remote areas.
Aufrufe : 2221