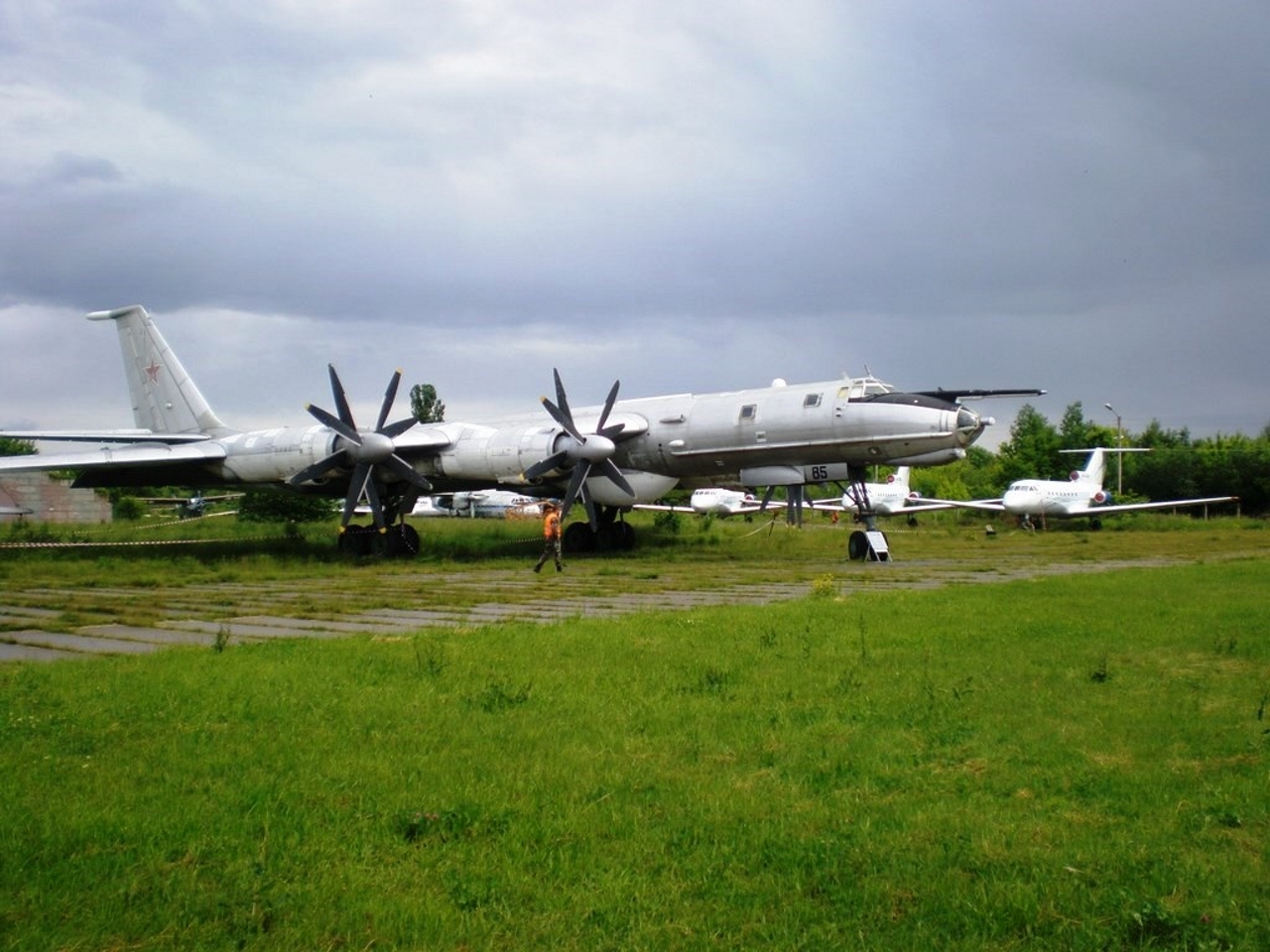 Tupolev Tu-142

Land

Soviet Union – Russia

Rolle

Maritime patrol and anti-submarine warfare aircraft

Erste Fliege

18 July 1968

Gebaut
100
das Tupolev Tu-142 (Russian: Туполев Ту-142; NATO reporting name: Bear F/J) is a maritime reconnaissance and anti-submarine warfare (ASW) aircraft derived from the Tu-95 turboprop strategic bomber. A specialised communications variant designated Tu-142MR was tasked with long-range communications duties with Soviet ballistic missile submarines. The Tu-142 was designed by the Tupolev design bureau, and manufactured by the Kuibyshev Aviation and Taganrog Machinery Plants from 1968 to 1994. Formerly operated by the Soviet Navy and Ukrainian Air Force, the Tu-142 currently serves with the Russian Navy.
Quelle: Tupolev Tu-142 on Wikipedia
Tu-142M3 Walk Around

Fotograf
Unbekannter
Lokalisierung
Unbekannter
Fotos
29
Wait, Searching Tupolev Tu-142 for you…

Zugehörige Kits:
Trompeter
1:72
Voller Bausatz
Clic für die Suche
Finden Sie Kits bei eBay:
Suchen bei eBay
Suchen Sie nach dem, was Sie brauchen, Wir schlagen dies vor, aber Sie sind es, die entscheiden
Sie können auch sehen:
Views : 1239