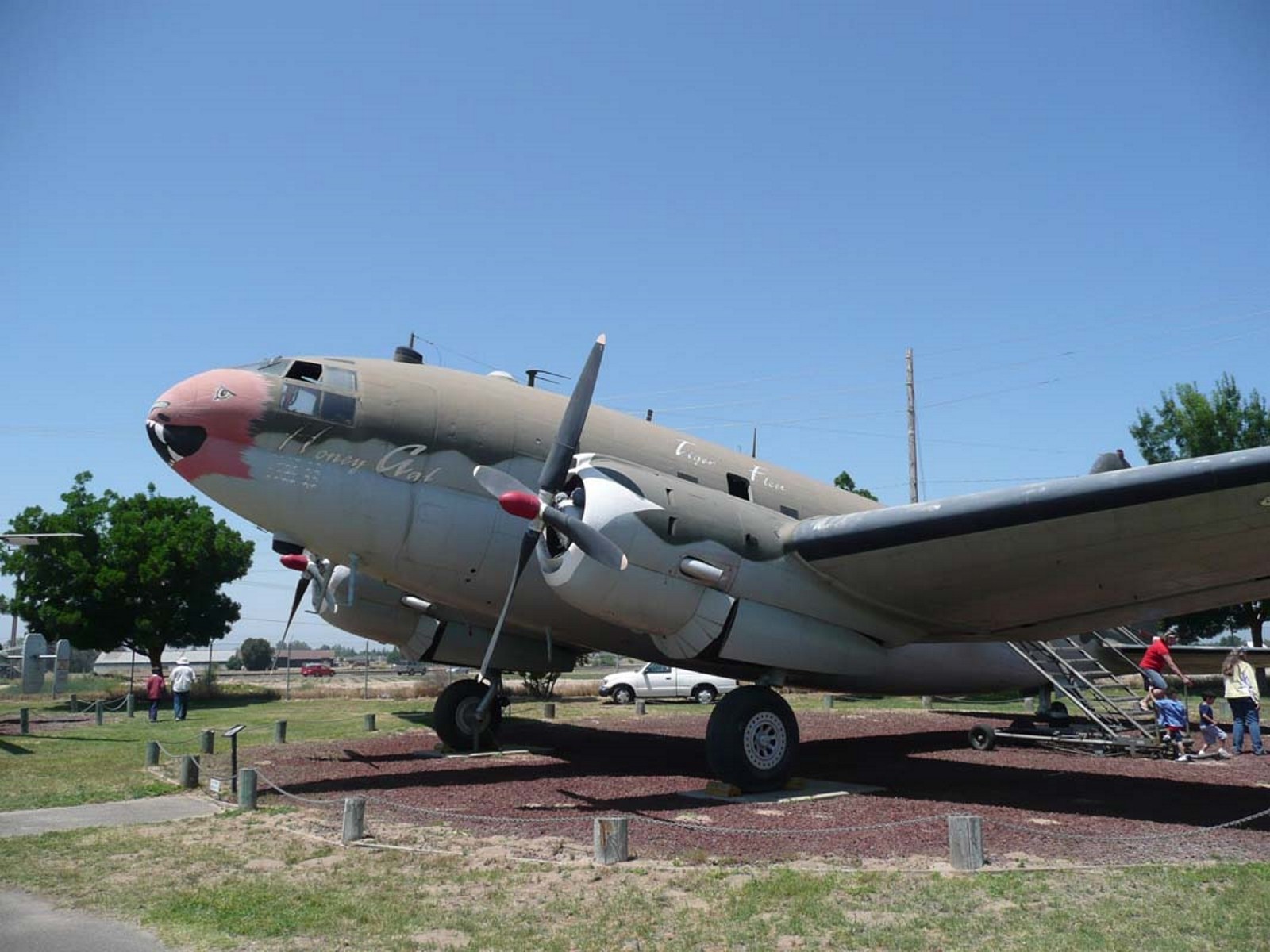 Curtiss C-46 Commando

Zemlja
Sad
Ulogu
Vojni transportni avioni
Prvi let

26 March 1940

Izgradio

3181
The Curtiss C-46 Commando is a transport aircraft derived from the Curtiss CW-20 pressurised high-altitude airliner design. Early press reports used the name 'Condor III' but the Commando name was in use by early 1942 in company publicity.[2] It was used as a military transport during World War II by the United States Army Air Forces and also the U.S. Navy/Marine Corps, which used the designation R5C. The C-46 served in a similar role to its Douglas-built counterpart, the C-47 Skytrain, but it was not as extensively produced as the latter.
Curtiss C-46D Commando Walk Around
Fotograf
Cees Hendriks
Lokalizacija
Nepoznato
Fotografije
63
Wait, Searching Curtiss C-46 Commando for you…

Srodni kompleti:
Curtiss C-46 D Commando
Miniwing
Mini016
1:144
Skup detalja
Clic za pretragu
Curtiss C-46D-10-CU Commando Walk Around
Fotograf
Vladimir Yakubov
Lokalizacija
Muzej Zamka AFB
Fotografije
279
Pronađi komplete na eBay-u:
Pretraga na eBay-u

Tražimo ono što vam treba, predlažemo vam ovo, ali vi ste ti ti koji odlučujete

...

Views : 1861