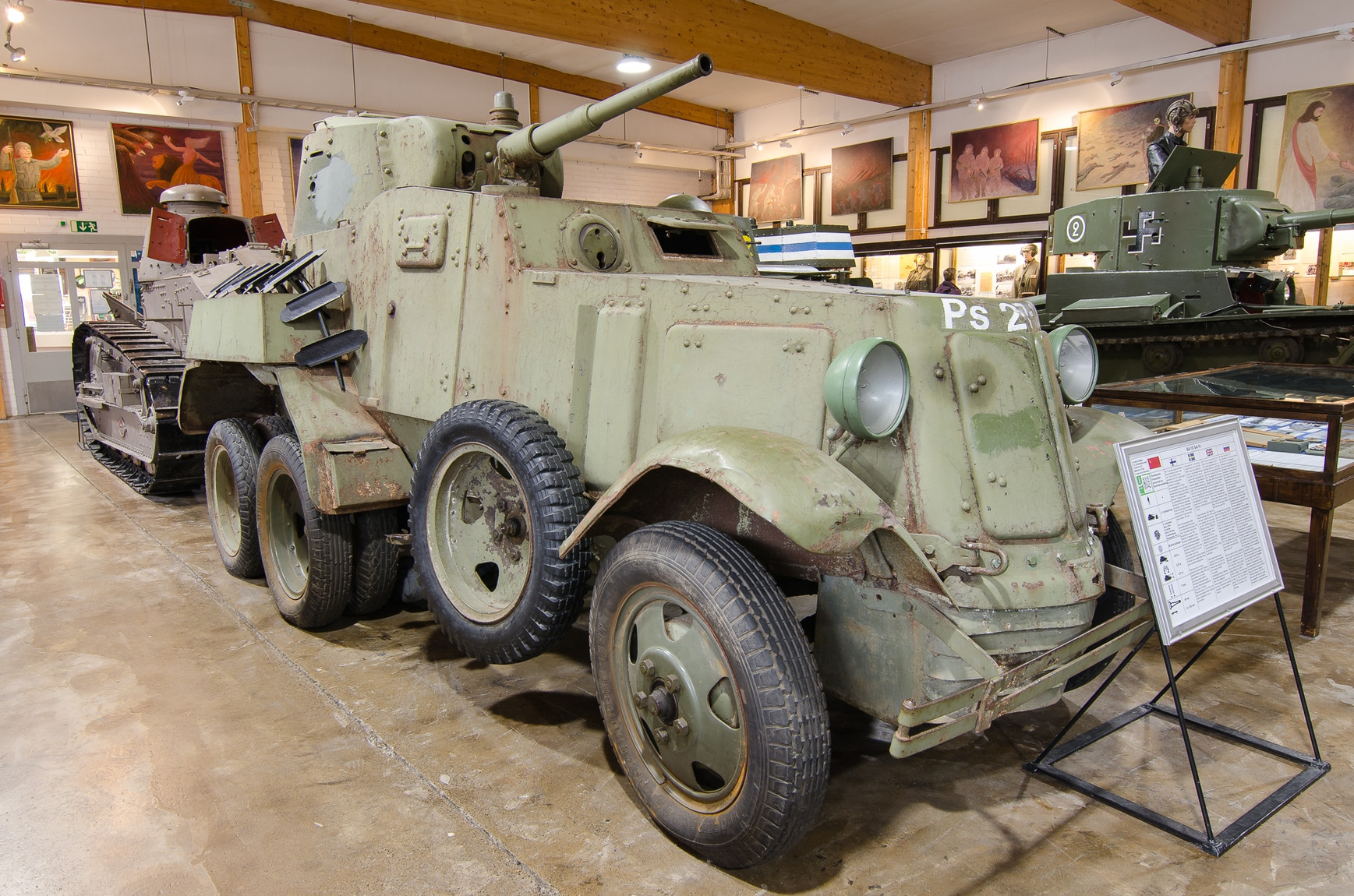 BA-10

Country
Soviet Union
Type
Armored car
Produced
1938-1941
Built
3311
The BA-10 (Russian: Broneavtomobil 10) was an armored car developed in the Soviet Union in 1938 and produced through 1941. It was the most produced Soviet pre-1941 heavy armored car – 3311 were built in three versions. These versions were the BA-10, the BA-10M (improved version with new radio), and the BA-10ZhD (equipped for dual railway/road use). The basic BA-10 design was developed from the BA-3 and BA-6 heavy armored cars. It had an improved GAZ-AAA chassis and improved armor (up to 15mm at front and turret). It was intended that the BA-10 would be replaced in 1941 by the BA-11 with diesel engine and more sophisticated armor design, but the outbreak of war prevented BA-11 production. The BA-10 was in Red Army service until 1945. Significant numbers of captured BA-10s were used by Finland (at least 24), Germany and other Axis powers in Europe.
Source: BA-10 on Wikipedia
Broneavtomobil BA-10 Walk Around
Photographer
Unknow
Localisation
Unknow
Photos
14
Wait, Searching BA-10 photos for you…

Related kits:
Find kits on eBay:
Search on eBay
Search for what you need, We suggest this but it is you who decide
...
Views : 1