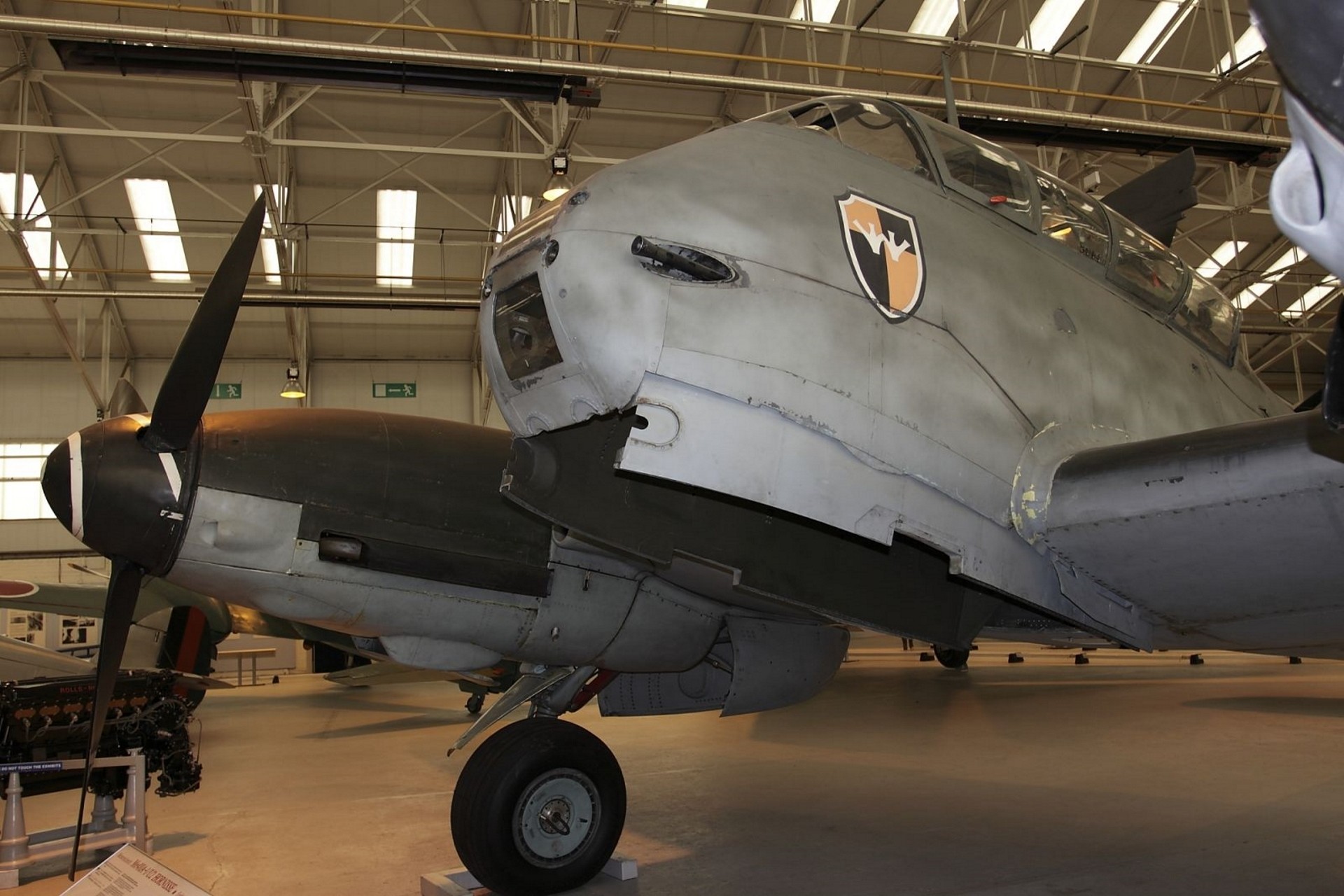 Messerschmitt Me 410

Riik

Germany

Rolli

Heavy fighter, fighter-bomber

Esimene lend

14 March 1942

Ehitatud

1189
2007 Messerschmitt Me 410 Hornisse ("Hornet") was a German heavy fighter and Schnellbomber used by the Luftwaffe during World War II. Though essentially an incremental improvement of the Me 210, it had a new wing plan, longer fuselage, and engines of greater power. The changes were significant enough to be designated the Me 410.
Source:

Messerschmitt Me 410 on Wikipedia
Messerschmitt Me 410 Walk Around
Fotograaf

Glijn Van Driessche

Lokaliseerimine
Teadmata
Fotod

45
Wait, Searching Messerschmitt Me 410 for you…

Related kits:
Messerschmitt Me 410 B-2/U2/R4 Heavy Fighter
Täiskomplekt
Clic otsimiseks
Cosford Me 410 Walk Around
Fotograaf
Tony Taylor
Lokaliseerimine

Cosford

Fotod

51
Find kits on eBay:
Otsi eBayst
Search for what you need, We suggest this but it is you who decide
You can see also :
Find items about "Messerschmitt" on AliExpresS (c):
Views : 2401