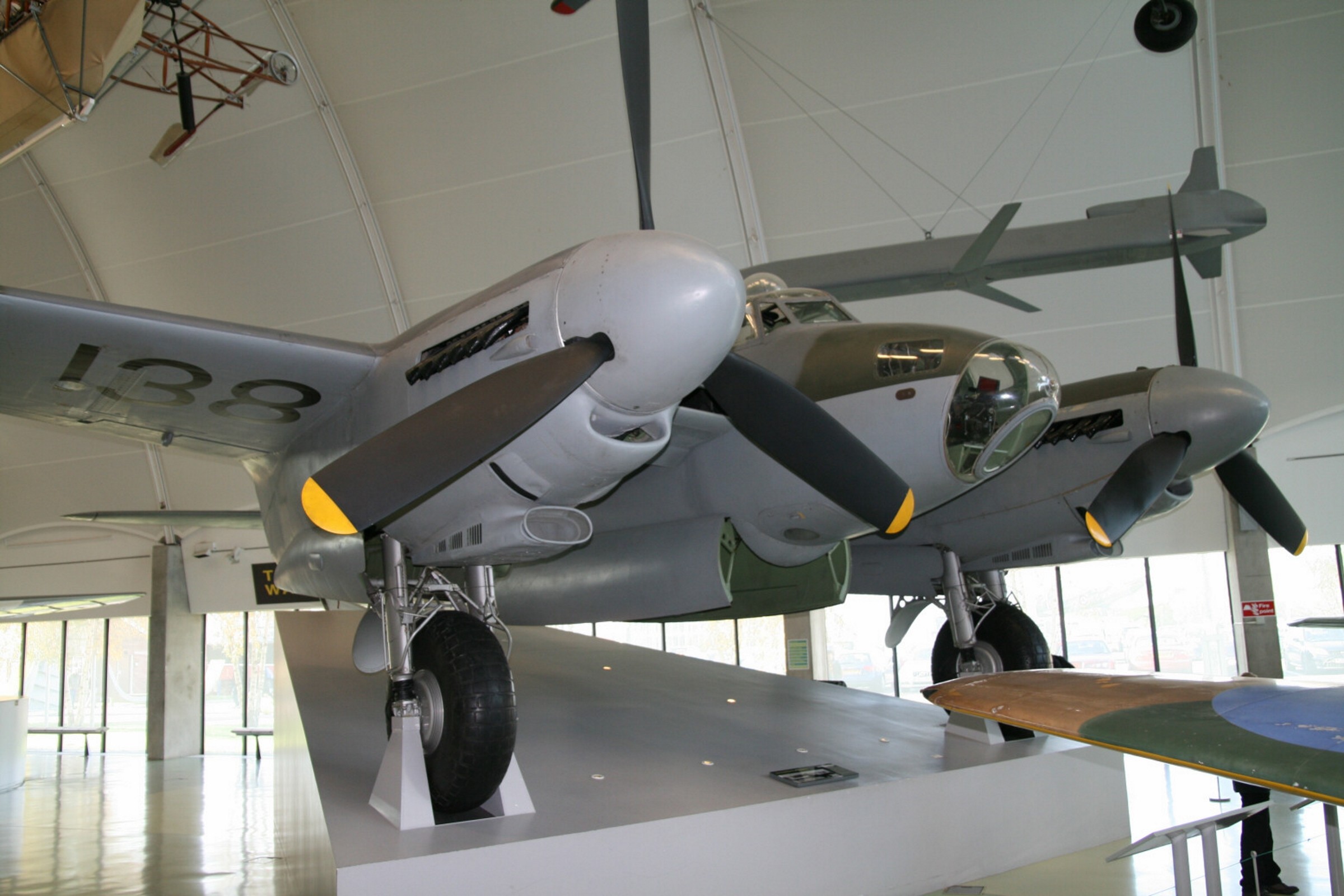 de Havilland Mosquito

Country
UK
Role
Light bomber Fighter-bomber Night fighter
First flight
25 November 1940
Built
7781
The de Havilland DH.98 Mosquito was a British twin-engine shoulder-winged multi-role combat aircraft. The crew of two, pilot and navigator, sat side by side. It served during and after the Second World War. It was one of few operational front-line aircraft of the era constructed almost entirely of wood and was nicknamed The Wooden Wonder. The Mosquito was also known affectionately as the "Mossie" to its crews. Originally conceived as an unarmed fast bomber, the Mosquito was adapted to roles including low to medium-altitude daytime tactical bomber, high-altitude night bomber, pathfinder, day or night fighter, fighter-bomber, intruder, maritime strike aircraft, and fast photo-reconnaissance aircraft. It was also used by the British Overseas Airways Corporation (BOAC) as a fast transport to carry small high-value cargoes to, and from, neutral countries, through enemy-controlled airspace. A single passenger could ride in the aircraft's bomb bay when it was adapted for the purpose.
DeHavilland DH-98 Mosquito Walk Around
Photographer
Vladimir Yakubov
Localisation
The National Museum of the USAF
Photos
50
Wait, Searching de Havilland Mosquito for you…

De Havilland Mosquito NF.XIX
Photographer
Andrei Zinchuk
Localisation
Unknow
Photos
39
Related kits: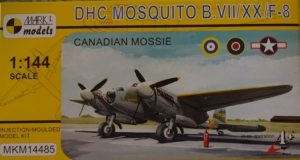 DHC Mosquito B.VII/XX/F-8 Canadian Mossie
Mark I Models
MKM14485
1:144
Full Kit
Clic for Search
De Havilland Mosquito FB.VI
Airfix
A25001A
1:24
Full kit
Clic for Search
de Havilland Mosquito B Mk. IX/Mk. XVI
HK Models
01E016
1:32
Full kit
Clic for Search
Mosquito FB.VI (T.3) Walk Around
Photographer
Randy Malmstrom
Localisation
Unknow
Photos
106
Find kits on eBay:
Search on eBay
Search for what you need, We suggest this but it is you who decide
Mosquito PR.XVI (TT.35) Walk Around
Photographer
Michael Benolkin
Localisation
Unknow
Photos
15
...
De Havilland Mosquito B.35 Walk Around
Photographer
Max Otten
Localisation
Unknow
Photos
75
Views : 3428