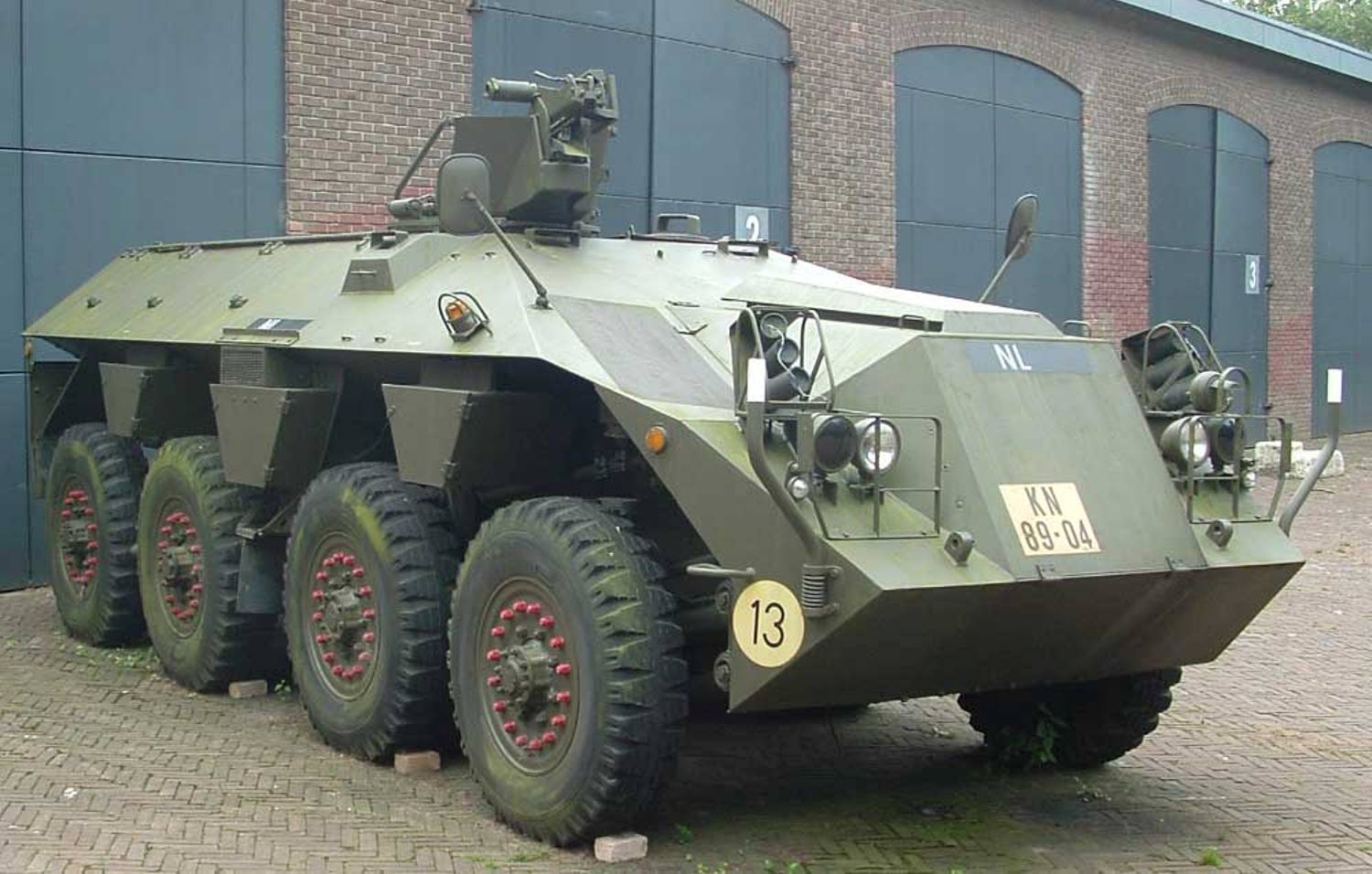 DAF YP-408

Country
Netherlands
Role
Wheeled Armored Personnel Carrier
Built
750
The DAF YP-408 is a Dutch 6×8 armoured personnel carrier, with three out of four axles driven by the typical DAF H-drive. It has a 6-litre, 6-cylinder diesel engine with a 5-speed gearbox and a 2-speed transfer case. Prototypes were developed in the late 1950s, with the production of 750 vehicles taking place in the 1960s. The YP-408 entered service in 1964 and remained in use with the Dutch army until 1987. A number of vehicles serving with the Netherlands Army in Suriname were handed to the new Surinamese army when that country became independent in 1975.
Source: DAF YP-408 on Wikipedia
DAF YP 408 Walk Around
Photographer
Meindert de Vreeze
Localisation
Unknow
Photos
49
Wait, Searching DAF YP-408for you…

Related kits: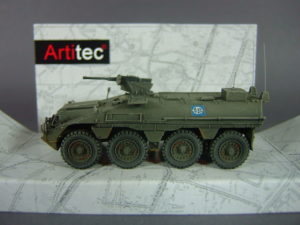 NL YP 408 PWI-GR Bausatz
Artitec
87.078
1:87
Clic for Search
Find kits on eBay:
Search on eBay
Search for what you need, We suggest this but it is you who decide
...
Views : 1290