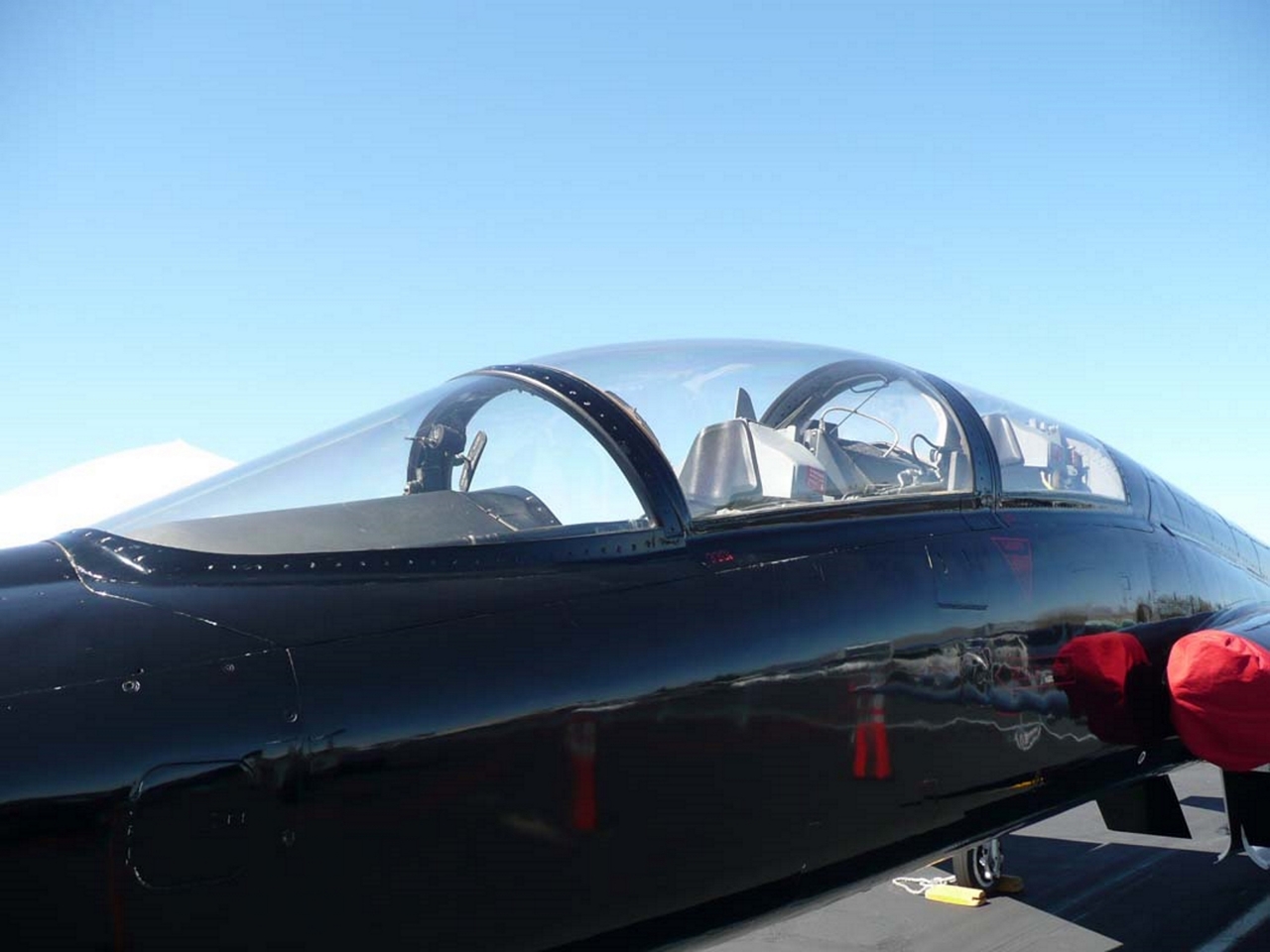 Northrop T-38 Talon

Zemlja
Sad
Ulogu
Napredni trener
Proizvodi
1961–1972
Izgradio
1146
Čaj Northrop T-38 Talon is a two-seat, twin-engined supersonic jet trainer. It was the world's first supersonic trainer and is also the most produced. The T-38 remains in service as of 2017 in several air forces. The United States Air Force (USAF) operates the most T-38s. In addition to training USAF pilots, the T-38 is used by NASA. The U.S. Naval Test Pilot School is the principal US Navy operator (other T-38s were previously used as USN aggressor aircraft until replaced by the similar Northrop F-5 Tiger II). Pilots of other NATO nations fly the T-38 in joint training programs with USAF pilots. As of 2015, the T-38 has been in service for over 50 years with its original operator, the United States Air Force.
Northrop T-38A Talon Walk Around
Fotograf
Vladimir Jakubov
Lokalizacija
Glavni gradski avio-šou
Fotografije
58
Wait, Searching Northrop T-38 Talon photos for you...

Northrop T-38A Talon 'black' Walk Around
Fotograf
Cees Hendriks
Lokalizacija
Nepoznato
Fotografije
40
Srodni kompleti:
Northrop T-38A Talon Walk Around
Fotograf
Vladimir Jakubov
Lokalizacija
Zapadni muzej letenja, Torens
Fotografije
80
Pronađi komplete na eBay-u:
Pretraga na eBay-u
Tražimo ono što vam treba, predlažemo vam ovo, ali vi ste ti ti koji odlučujete
...
Više informacija:
Northrop T-38 Talon je dvomotorni, supersonični mlazni trener koji je u službi američkog vazduhoplovstva (USAF) od 1961. To je prvi i najproizrodniji supersonični trener na svetu, sa preko 1.100 izgrađenih jedinica. T-38 koriste USAF, NASA i nekoliko drugih vazduhoplovnih snaga za obuku pilota, testiranje i istraživanje. T-38 ima elegantan dizajn, visoke performanse i niske operativne troškove, što ga čini idealnom platformom za različite misije. T-38 može da dostigne brzinu do Mach 1.6 i visinu od preko 50.000 stopa. Takođe može da izvodi aerobatičke manevre kao što su rolne, petlje i okretanja.
T-38 ima tandem kokpit sa sedištima za izbacivanje i sistem dvostruke kontrole koji omogućava pilotu da upravlja letelicom. T-38 je opremljen sa dva General Electric J85 turbojet motora koji obezbeđuju ukupan potisak od 5.800 funti. T-38 ima raspon krila od 25 stopa, dužine 46 stopa i visinu od 12 stopa. T-38 ima maksimalnu težinu poletanja od 12.500 funti i domet od 1.140 milja. T-38 može da nosi spoljne rezervoare za gorivo, raketne kapsule i vežba bombe u svrhu obuke. Očekuje se da će T-38 ostati u službi najmanje do 2030. godine, kada će ga zameniti Boing T-7A Red Hawk.
Views : 2943