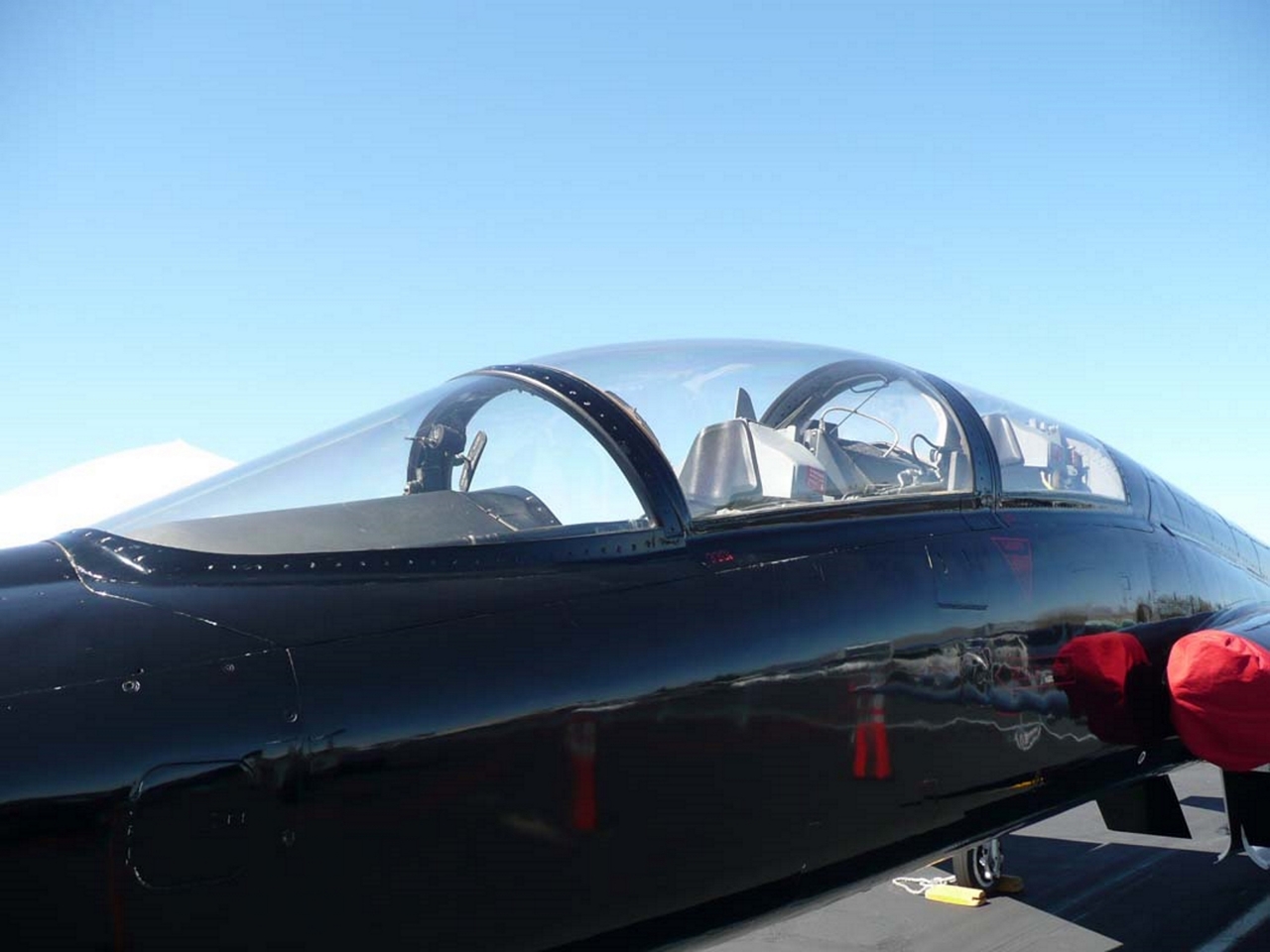 Northrop T-38 Talon

Državi
Zda
Vlogo

Advanced trainer

Proizvaja

1961–1972

Zgrajena

1146
V Northrop T-38 Talon is a two-seat, twin-engined supersonic jet trainer. It was the world's first supersonic trainer and is also the most produced. The T-38 remains in service as of 2017 in several air forces. The United States Air Force (USAF) operates the most T-38s. In addition to training USAF pilots, the T-38 is used by NASA. The U.S. Naval Test Pilot School is the principal US Navy operator (other T-38s were previously used as USN aggressor aircraft until replaced by the similar Northrop F-5 Tiger II). Pilots of other NATO nations fly the T-38 in joint training programs with USAF pilots. As of 2015, the T-38 has been in service for over 50 years with its original operator, the United States Air Force.
Northrop T-38A Talon Walk Around

Fotograf
Vladimir Jakubov
Lokalizacijo
Letalski šov Capital City
Fotografije
58
Wait, Searching Northrop T-38 Talon photos for you…

Northrop T-38A Talon 'black' Walk Around
Fotograf
Cees Hendriks
Lokalizacijo
Neznano
Fotografije
40
Povezani kompleti:
Northrop T-38A Talon Walk Around
Fotograf
Vladimir Jakubov
Lokalizacijo
Zahodni muzej letenja, Torrance
Fotografije
80
Poiščite komplete na eBayu:
Iskanje na eBayu
Poiščite, kar potrebujete, predlagamo to, vendar ste vi tisti, ki se odločite
...
Več informacij:
The Northrop T-38 Talon is a twin-engine, supersonic jet trainer that has been in service with the United States Air Force (USAF) since 1961. It is the world's first and most produced supersonic trainer, with over 1,100 units built. The T-38 is used by the USAF, NASA, and several other air forces for pilot training, testing, and research. The T-38 has a sleek design, high performance, and low operating costs, making it an ideal platform for a variety of missions. The T-38 can reach speeds of up to Mach 1.6 and altitudes of over 50,000 feet. It can also perform aerobatic maneuvers such as rolls, loops, and spins.
The T-38 has a tandem cockpit with ejection seats and a dual-control system that allows either pilot to fly the aircraft. The T-38 is equipped with two General Electric J85 turbojet engines that provide a total thrust of 5,800 pounds. The T-38 has a wingspan of 25 feet, a length of 46 feet, and a height of 12 feet. The T-38 has a maximum takeoff weight of 12,500 pounds and a range of 1,140 miles. The T-38 can carry external fuel tanks, rocket pods, and practice bombs for training purposes. The T-38 is expected to remain in service until at least 2030, when it will be replaced by the Boeing T-7A Red Hawk.
Views : 2934