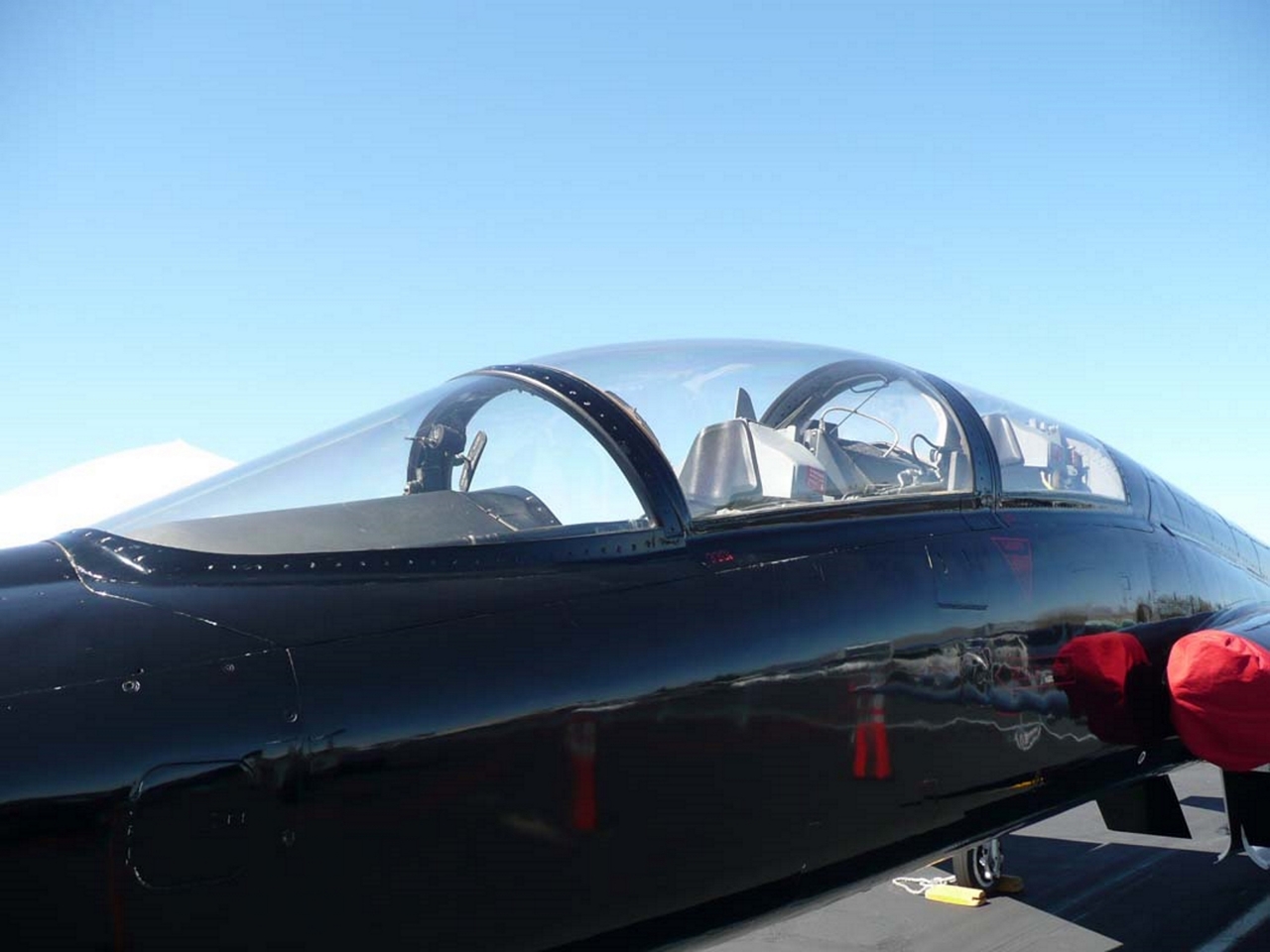 Northrop T-38 Talon

Land
Verenigde staten
Rol
Advanced trainer
Geproduceerd
1961-1972
Gebouwd
1146
De Northrop T-38 Talon is a two-seat, twin-engined supersonic jet trainer. It was the world's first supersonic trainer and is also the most produced. The T-38 remains in service as of 2017 in several air forces. The United States Air Force (USAF) operates the most T-38s. In addition to training USAF pilots, the T-38 is used by NASA. The U.S. Naval Test Pilot School is the principal US Navy operator (other T-38s were previously used as USN aggressor aircraft until replaced by the similar Northrop F-5 Tiger II). Pilots of other NATO nations fly the T-38 in joint training programs with USAF pilots. As of 2015, the T-38 has been in service for over 50 years with its original operator, the United States Air Force.
Northrop T-38A Talon Rond te Lopen
Fotograaf
Vladimir Yakubov
Locatie
Hoofdstad Air Show
Foto ' s
58
Wacht, Zoeken Northrop T-38 Talon foto ' s voor je...

Northrop T-38A Talon 'black' Walk Around
Fotograaf
Cees Hendriks
Locatie
Onbekend
Foto ' s
40
Verwante kits:
Northrop T-38A Talon Walk Around
Fotograaf
Vladimir Yakubov
Locatie
Western Museum of Flight, Torrance
Foto ' s
80
Pakketten vinden op eBay:
Zoeken op eBay
Zoeken naar wat je nodig hebt, raden We dit maar het is u die besluiten
Je kunt ook zien :
Find items about "Northrop" on AliExpresS (c):
Bekeken : 1886