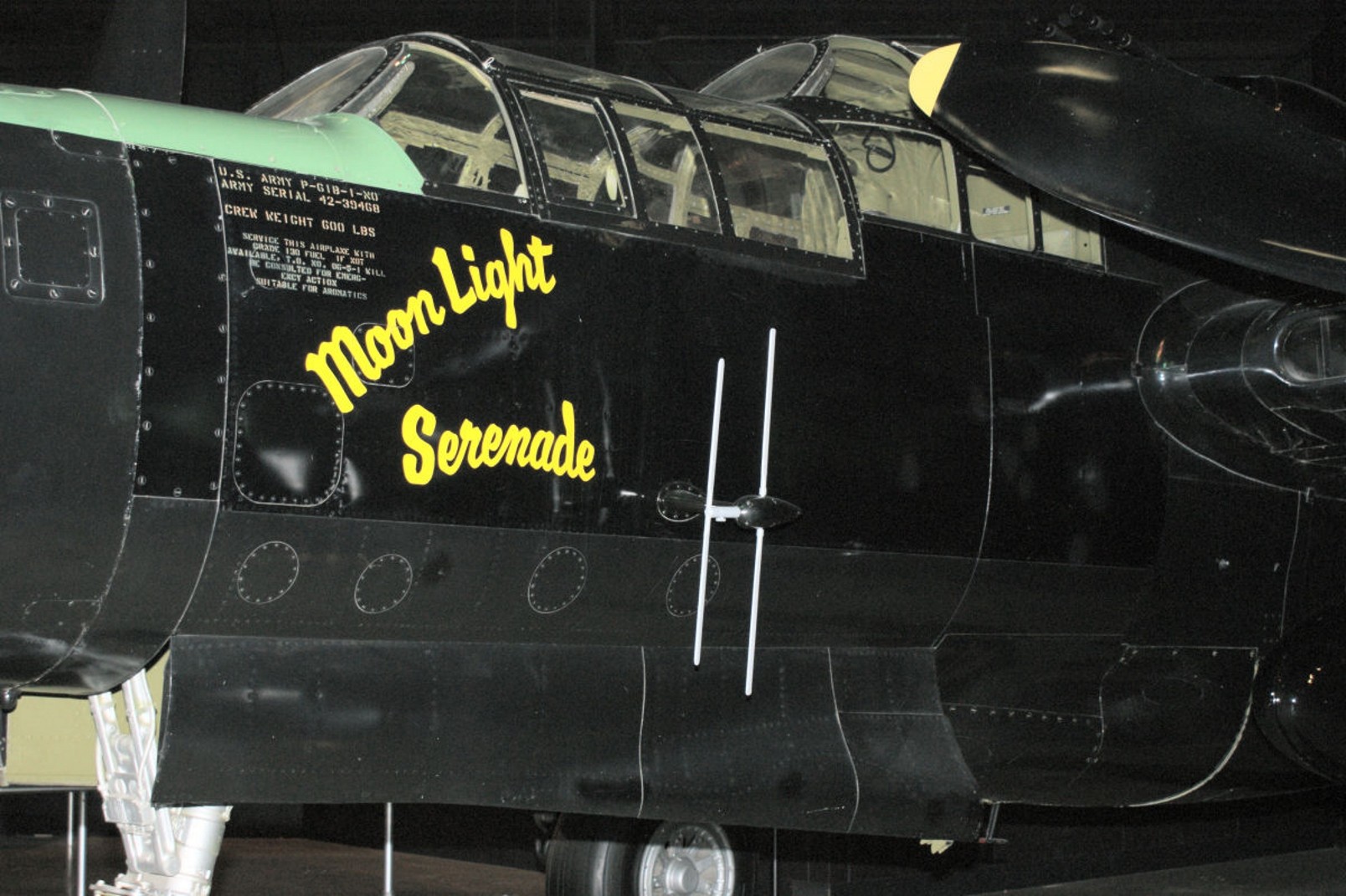 Northrop P-61 Black Widow

Land
Verenigde staten
Rol
Nachtjager
Eerste vlucht
26 Mei 1942
Gebouwd
706
De Northrop P-61 Black Widow, named for the American spider, was the first operational U.S. warplane designed as a night fighter, and the first aircraft designed to use radar. The P-61 had a crew of three: pilot, gunner, and radar operator. It was armed with four 20 mm (.79 in) Hispano M2 forward-firing cannons mounted in the lower fuselage, and four .50 in (12.7 mm) M2 Browning machine guns mounted in a remote-controlled dorsal gun turret. It was an all-metal, twin-engine, twin-boom design developed during World War II. The first test flight was made on May 26, 1942, with the first production aircraft rolling off the assembly line in October 1943. The last aircraft was retired from government service in 1954.
Northrop P-61C Black Widow Rond te Lopen
Fotograaf
Cees Hendriks
Locatie
Onbekend
Foto ' s
105
Wacht, Zoeken Northrop P-61 Black Widow foto ' s voor je...

Verwante kits:
Northrop P-61A w/Grond-Aanval wapens & Droptanks
Grote Muur Hobby
S4807
1:48
Volledige kit
Clic voor Zoeken
Northrop P-61B Black Widow Rond te Lopen
Fotograaf
Bill Maloney
Locatie
Onbekend
Foto ' s
24
Pakketten vinden op eBay:
Zoeken op eBay
Zoeken naar wat je nodig hebt, raden We dit maar het is u die besluiten
P-61C Black Widow Walk Around
Fotograaf
Michael Benolkin
Locatie
Onbekend
Foto ' s
Dertig acht
Je kunt ook zien :
Northrop P-61C Black Widow Walk Around
Fotograaf
Vladimir Yakubov
Locatie
Nationaal Museum van de AMERIKAANSE luchtmacht
Foto ' s
62
P-61C Black Widow Walk Around
Fotograaf
Phillip Juvet
Locatie
Onbekend
Foto ' s
48
Find items about "USAF" on AliExpresS (c):
Views : 4797