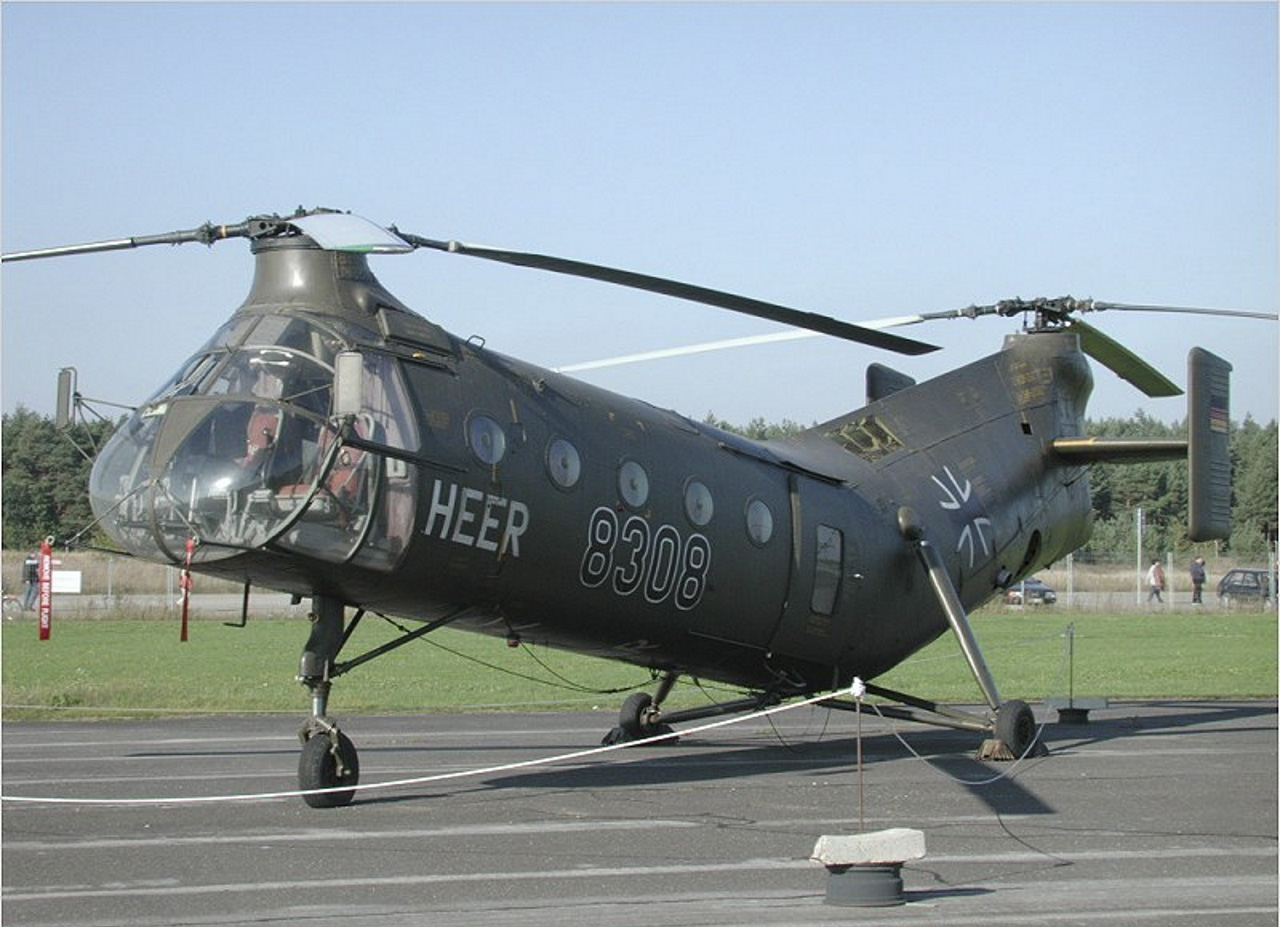 Piasecki HU-21

Zemlja
Sad
Tip
Teretni helikopter
menstruacija

1952-1967

Proizvođača
Piasecki helikopter
The Piasecki H-21 Workhorse/Shawnee is an American helicopter, the fourth of a line of tandem rotor helicopters designed and built by Piasecki Helicopter (later Boeing Vertol). Commonly called "the flying banana", it was a multi-mission helicopter, utilizing wheels, skis, or floats. The H-21 was originally developed by Piasecki as an Arctic rescue helicopter. The H-21 had winterization features permitting operation at temperatures as low as −65 °F (−54 °C), and could be routinely maintained in severe cold weather environments.
Izvor: Piasecki HU-21 na Wikiju
Piasecki HU-21B Walk Around
Fotograf
Cees Hendriks
Lokalizacija
Nepoznato
Fotografije
73
Wait, Searching Piasecki HU-21 photos for you…

Piasecki HH-21B Workhorse
Fotograf
Vladimir Jakubov
Lokalizacija
Travis Air Force Base Museum
Fotografije
182
Srodni kompleti:
Wait, Searching Piasecki HU-21 photos for you…

Pronađi komplete na eBay-u:
Pretraga na eBay-u
Tražimo ono što vam treba, predlažemo vam ovo, ali vi ste ti ti koji odlučujete
...
Piasecki H-21C Workhorse Walk Around
Fotograf
Rendi Rej
Lokalizacija
Pima Muzej vazduhoplovstva i svemira
Fotografije
34
Piasecki H-21C Shawnee (Vertol V-43A) Walk Around
Fotograf
Burhand Donke
Lokalizacija
Nepoznato
Fotografije
59
Views : 3047