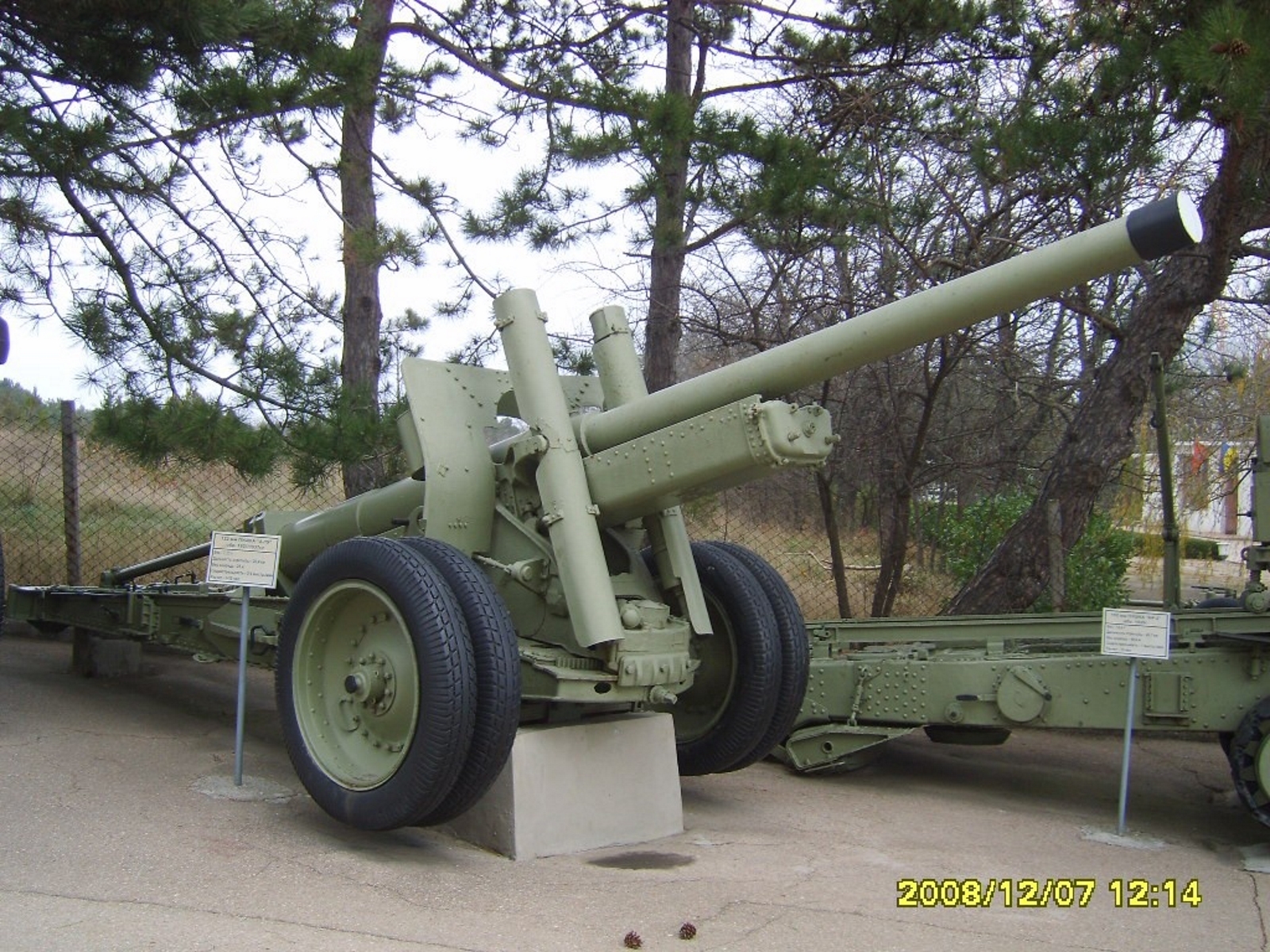 Pištolj A-19 od 122mm

Zemlja
Sovjetski Savez
Tip
Sovjetski terenski pištolj
Fotograf
Nepoznato
Opis

Album albuma

15

photos walk-around of a «122mm Gun A-19»
Foto-galerija a Pištolj A-19 od 122mm, 122 mm corps gun M1931 (A-19) (Russian: 122-мм корпусная пушка обр. 1931 г. (А-19)) was a Soviet field gun, developed in the late 1920s and early 1930s. In 1939 the gun was replaced in production by an improved variant, M1931/37. The piece saw action in World War II with the Red Army. Captured guns were employed by Wehrmacht and the Finnish Army.
Izvor: 122mm A-19 on Wiki
Wait, Searching 122mm Gun A-19 photos for you...

Srodni kompleti:
Pronađi komplete na eBay-u:
Pretraga na eBay-u
Tražimo ono što vam treba, predlažemo vam ovo, ali vi ste ti ti koji odlučujete
...
Više informacija:
Pištolj A-19 od 122 milimetra bio je sovjetski terenski pištolj koji je razvijen krajem tridesetih godina prošlog veka kombinujući cev ranijeg pištolja M1931 i kočije Hauitzer-Gun M1937. Pištolj je imao podeljenu kočiju koja je omogućavala široki ugao i hidro-pneumatski trzaj koji je smanjio šok pucanja. Pištolj je imao maksimalni domet od 20,4 km i mogao je da ispali 3-4 metka u minuti. Pištolj je u Drugom svetskom ratu koristila Crvena armija kao artiljerijsko delo korpusa, a takođe je montirana na neke tenkove i samohodne pištolje. Pištolj je proizveden od 1939.
Views : 1822