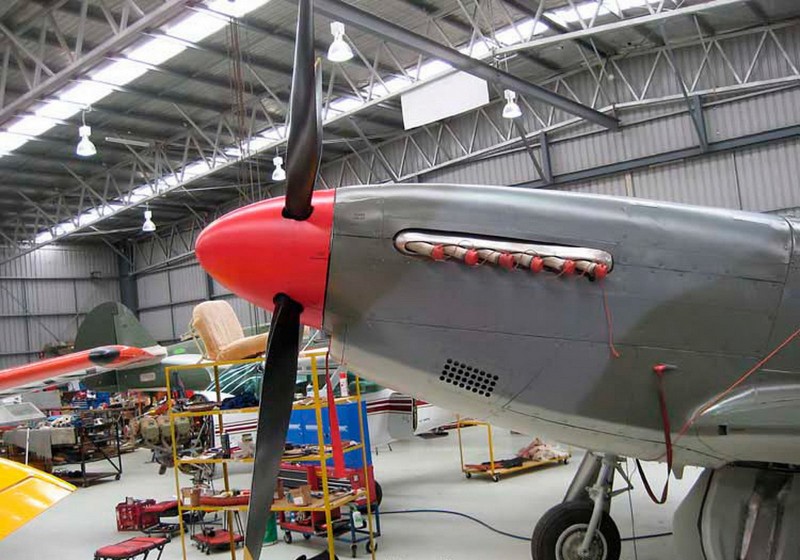 P-51D Mustang

Country
USA
Type
Single-engined fighter
Description

Album

47

photos walk-around you P-51 Mustang
The P-51 Mustang is a fighter u.s. designed by North American Aviation which is used during the Second world War. It is developed to meet the urgent need of hunters additional of the British in 1940 during the battle of britain. Although efficient at low altitude thanks to its great finesse aerodynamics, its engine, Allison, in which the boost system is unsophisticated, limited in a first time to her job as a hunter of air superiority. Following the adaptation of the excellent engine british Rolls Royce Merlin, the P-51 JANIE becomes the plane escort of which require the United States to accompany their great raids diurnal strategic bombers above Germany. At the beginning of the year 1944, it has a leading part in achieving the air superiority that allows the invasion of Europe. It is one of the three main us fighter of the Second world War by the number, with 15 586 copies produits2. Its main assets are its speed and especially its very large radius of action. Many consider it to be the best hunter blade of all time. The name Mustang de l'avion est donné par les Britanniques, les Américains l'ayant tout d'abord baptisé Apache avant d'adopter le nom britannique.
Source: P-51D Mustang sur Wikipedia
Wait, Searching P-51 Mustang for you…

P-51A "Precious Metal" Walk Around
Photographer
Jeff Herne
Localisation
Unknow
Photos
12
P-51D Walk Around
Photographer
Nick Elwell
Localisation
Unknow
Photos
18
Related kits:
North American P-51D/K
Meng Model
LS-010
1:48
Full Kit
Clic for Search
North American P-51D Mustang
Airfix
A14001A
1:24
Full kit
Clic for Search
Find kits on eBay:
Search on eBay
Search for what you need, We suggest this but it is you who decide
You can see also :
Views : 1947