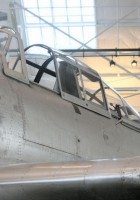 Zero A6M3

Country
Japan
Category
Military aircraft
Type
Fighter / bomber
Le Mitsubishi A6M was a fighter / bomber japanese during the second world war. It was a fighter aircraft type 0 used by the imperial japanese navy. Its official name was "Zeke" but it is more known under the name of "Zero".
Source: Seen on the forum
Wait, Searching Zero A6M3 photos for you...

Zero A6M3
Photographer
Unknow
Location
Unknow
Photos
20
Wait, Searching Zero A6M3 for you...

Mitsubishi A6M Zero (Zeke) Walk Around
Photographer
Cees Hendriks
Location
Unknow
Photos
22
Related kits: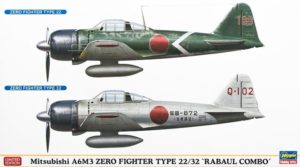 Mitsubishi A6M3 Zero Fighter Type 22/32 'Rabaul Combo'
Hasegawa
02077
1:72
Full kit
Clic for Search
Find kits on eBay:
Search on eBay
Search for what you need, We suggest this but it is you who decide
You can see also :
Zero A6M3 – Walk Around from Net maquettes
Views : 2763
Find by:
a6m2 zero walkaround
a6m3 walk
Mitsubishi Zero walk around
mitsubishi zero walkaround
a6m3 zero
zero walkaround
a6m3 zero walkaround
двигатель самолета Mitsubishi A6M3
mitsubishi a6m3 hamp
A6M3
mitsubishi a6m3 zero-sen walkaround
a6m zero
a6m3 фото
a6m3/3a cockpit photos
amercom
a6m зеро
a6 zero walkaround
a6m2b zero type 21 walkaround
ヴィンテージ エアクラフト社 零戦
gta sa a6m zero mod