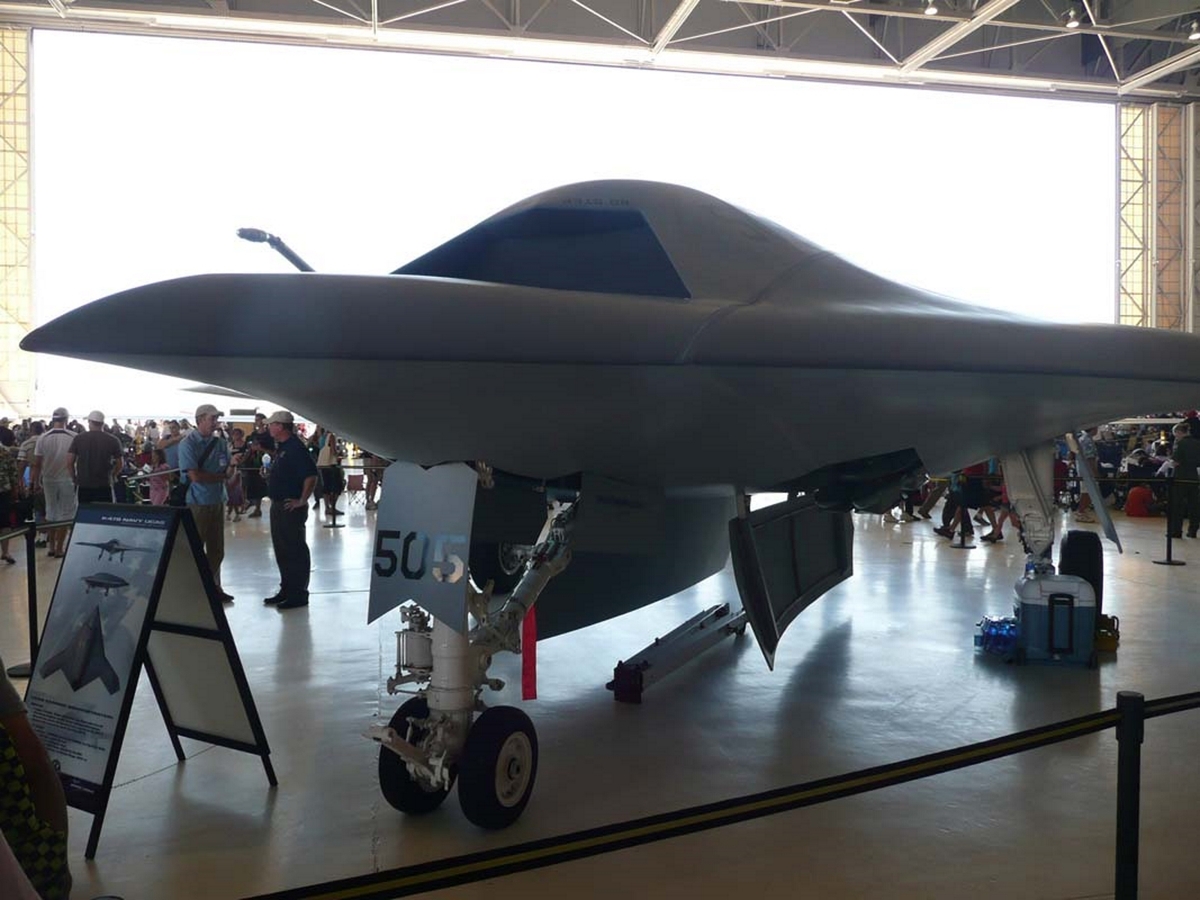 Northrop Grumman X-47B

Land
Usa
Rolle

Unmanned combat air vehicle

Erstflug

4 February 2011

Gebaut
2
das Northrop Grumman X-47B is a demonstration unmanned combat air vehicle (UCAV) designed for aircraft carrier-based operations. Developed by the American defense technology company Northrop Grumman, the X-47 project began as part of DARPA's J-UCAS program, and subsequently became part of the United States Navy's Unmanned Combat Air System Demonstration (UCAS-D) program. The X-47B is a tailless jet-powered blended-wing-body aircraft capable of semi-autonomous operation and aerial refueling.
Northrop Grumman X-47B UCAS-D Walk Around

Fotograf
Wladimir Nikolajewitsch Jakubow
Lokalisierung
Edwards Air Force Base Air Show
Fotos
51
Wait, Searching Northrop Grumman X-47B for you…

Zugehörige Kits:
Finden Sie Kits bei eBay:
Suchen bei eBay
Suchen Sie nach dem, was Sie brauchen, Wir schlagen dies vor, aber Sie sind es, die entscheiden
Sie können auch sehen:
Views : 627