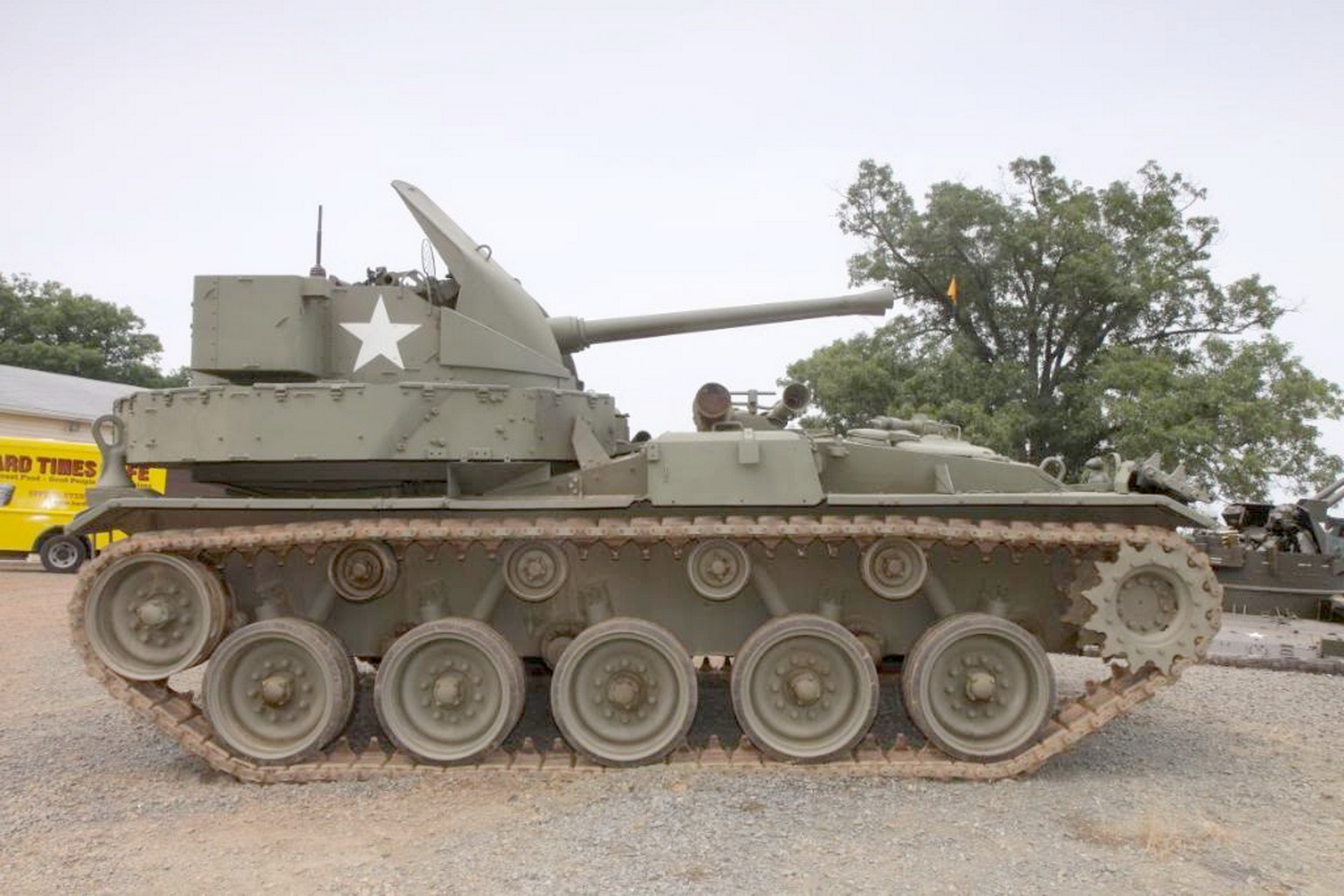 M19 Multiple Gun Motor Carriage
Land
Usa
Rolle

Self-propelled anti-aircraft weapon

Im Dienst

1945–1953

Gebaut
285
das M19 Multiple Gun Motor Carriage (MGMC) was a World War II United States Army self-propelled anti-aircraft weapon on the M24 light tank chassis. It was equipped with two Bofors 40 mm (1.6 in) guns. It was produced by Cadillac and Massey-Ferguson of Canada near the end of 1944. The M19 was developed from the T65 which was based on the M5 light tank chassis. The original design was improved upon and designated the T65E1. It was accepted into service in May 1944 as the M19 MGMC, equipping several U.S. Army anti-aircraft units during World War II. The M19A1 was an improved variant with an auxiliary engine and spare barrels for the 40 mm Bofors guns.
Twin 40mm GMC M19 Walk Around

Fotograf
Don Alen
Lokalisierung
Unbekannter
Fotos
29
Wait, Searching M19 Multiple Gun Motor Carriaget for you…

Zugehörige Kits:
Finden Sie Kits bei eBay:
Suchen bei eBay
Suchen Sie nach dem, was Sie brauchen, Wir schlagen dies vor, aber Sie sind es, die entscheiden
Sie können auch sehen:
Views : 1508