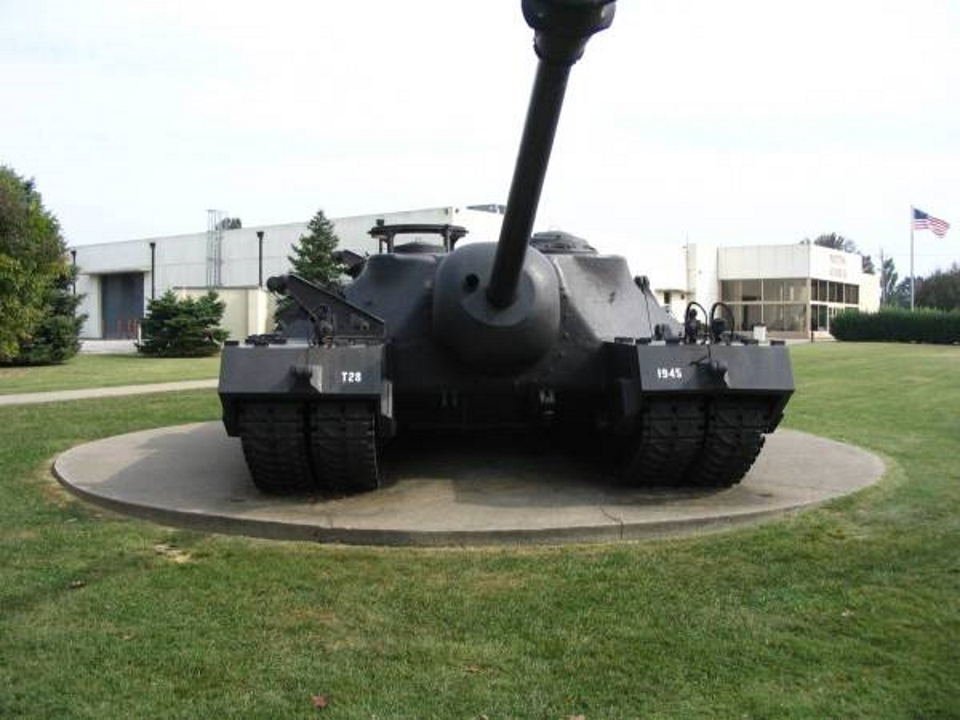 T-28 Super Heavy Tank

Landet
USA
Typ
Tank destroyer - /Super-tung tank
Producerade
1945
Byggt
2
Fotogalleri från en T-28 Super Heavy Tank, The T28 Super Heavy Tank was an American heavily armored tank self-propelled gun designed for the United States Army during World War II. It was originally designed to be used to break through German defenses of the Siegfried Line, and was later considered as a possible participant in the planned invasion of the Japanese mainland. The 100-ton vehicle was initially designated a heavy tank, it was re-designated as the 105 mm Gun Motor Carriage T95 in 1945, and then renamed in 1946 as the Super Heavy Tank T28.
T-28 Super Heavy Tank
Fotograf
Matt Flegal
Lokalisering
Unknow
Foton
36
Wait, Searching T-28 Super Heavy Tank photos for you…

Relaterade kit:
Hitta kit på eBay:
Sök på eBay
Sök efter vad du behöver, Vi föreslår detta, men det är du som bestämmer
Du kan också se :
Views : 2394