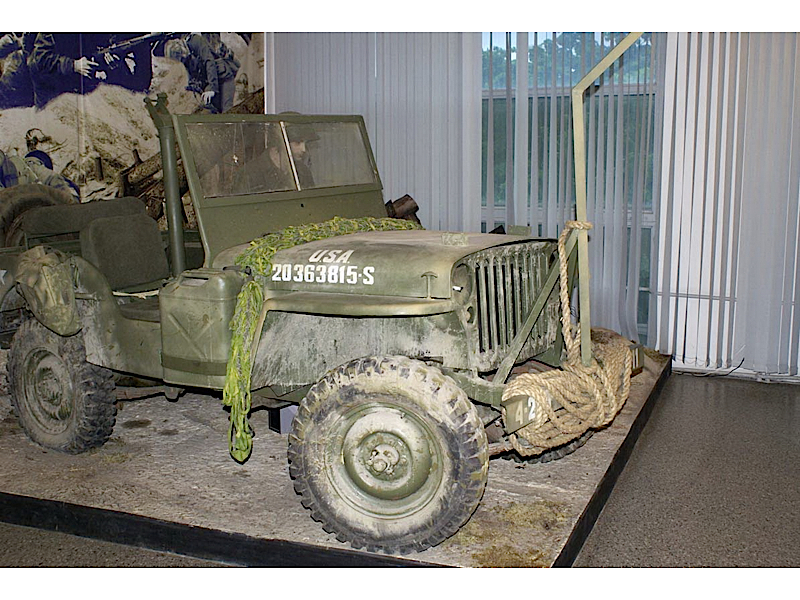 Willys MB

Landet
USA
Roll
1/4 ton 4×4 utility truck
Tillverkare

Willys-Overland (MB) – Ford (GPW)

Byggt

MB: 359489 – GPW: 277896
Den Willys MB and the Ford GPW, both formally called the U.S. Army Truck, 1/4 ton, 4×4, and commonly known as Jeep or jeep, are four-wheel drive military utility vehicles that were manufactured during World War II (from 1941 to 1945) to help mobilize the Allied forces. The World War II jeep became the first 4-wheel drive car to be manufactured in six-figure numbers. After the war, it evolved into the civilian Jeep CJ models, and inspired both an entire category of recreational 4WDs and several generations of military light utility vehicles.
Källa: Jeep Willys MB på Wikipedia
Jeep Willys MB
Fotograf
Unknow
Lokalisering
Unknow
Foton
99
Wait, Searching Jeep Willys MB photos for you…

Willys MB US Army Jeep Gå Runt
Fotograf
Eugeny Ivanov
Lokalisering
Unknow
Foton
41
Du kan också se :
Jeep Willys MB WalkAround
Fotograf
Vladimir Yakubov
Lokalisering
US Navy Museum Seabee
Foton
51
Relaterade kit: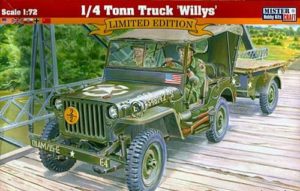 MisterCraft
D-290
1:72
Full Kit
Klicka för att Söka
Hitta kit på eBay:
Sök på eBay
Sök efter vad du behöver, Vi föreslår detta, men det är du som bestämmer
Views : 2919