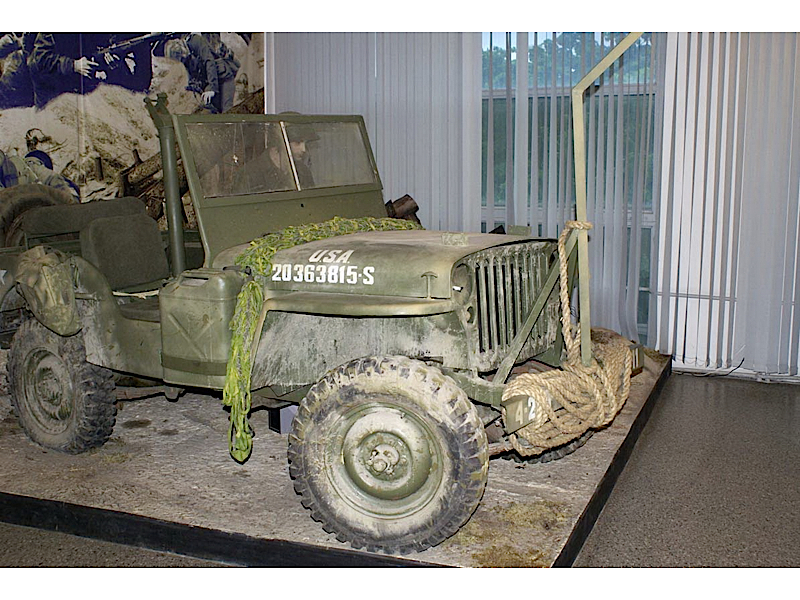 Willys MB

Land
Verenigde staten
Rol
1/4 ton 4×4 utility truck
Fabrikanten
Willys-Overland (MB) – Ford (GPW)
Gebouwd
MB: 359489 – GPW: 277896
De Willys MB and the Ford GPW, both formally called the U.S. Army Truck, 1/4 ton, 4×4, and commonly known as Jeep or jeep, are four-wheel drive military utility vehicles that were manufactured during World War II (from 1941 to 1945) to help mobilize the Allied forces. The World War II jeep became the first 4-wheel drive car to be manufactured in six-figure numbers. After the war, it evolved into the civilian Jeep CJ models, and inspired both an entire category of recreational 4WDs and several generations of military light utility vehicles.
Bron: Jeep Willys MB op Wikipedia
Jeep Willys MB
Fotograaf
Onbekend
Locatie
Onbekend
Foto ' s
99
Wacht, Zoeken Jeep Willys MB foto ' s voor je...

Willys MB AMERIKAANSE Leger Jeep Rond te Lopen
Fotograaf
Eugeny Ivanov
Locatie
Onbekend
Foto ' s
41
Je kunt ook zien :
Jeep Willys MB WalkAround
Fotograaf
Vladimir Yakubov
Locatie
De Marine van de V.S. Seabee Museum
Foto ' s
51
Verwante kits: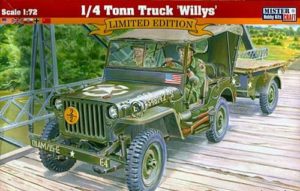 1/4 Tonn Truck
MisterCraft
D-290
1:72
Volledige Kit
Clic voor Zoeken
Pakketten vinden op eBay:
Zoeken op eBay
Zoeken naar wat je nodig hebt, raden We dit maar het is u die besluiten
Views : 2631