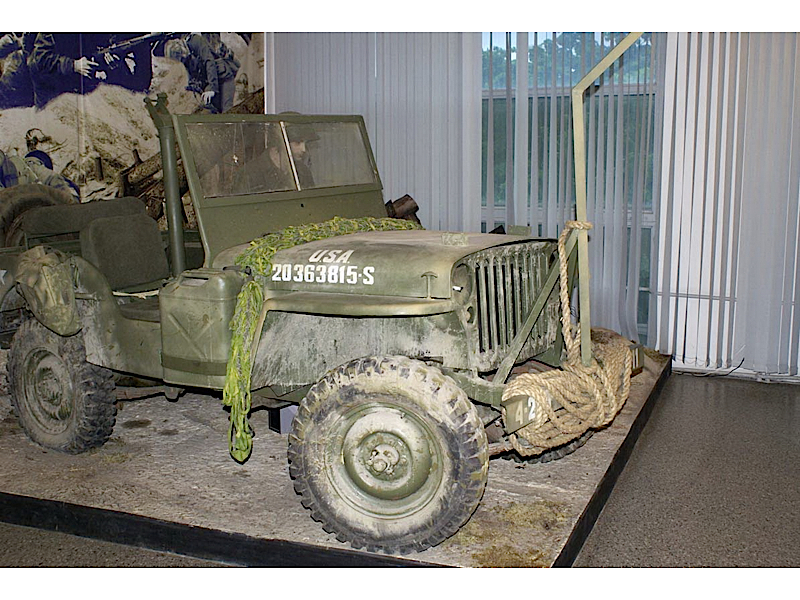 Willys MB

Land
USA
Rolle
1/4 ton 4×4 utility truck
Hersteller
Willys-Overland (MB) – Ford (GPW)
Gebaut
MB: 359489 – GPW: 277896
Die Willys MB and the Ford GPW, both formally called the U.S. Army Truck, 1/4 ton, 4×4, and commonly known as Jeep or jeep, are four-wheel drive military utility vehicles that were manufactured during World War II (from 1941 to 1945) to help mobilize the Allied forces. The World War II jeep became the first 4-wheel drive car to be manufactured in six-figure numbers. After the war, it evolved into the civilian Jeep CJ models, and inspired both an entire category of recreational 4WDs and several generations of military light utility vehicles.
Quelle: Jeep Willys MB auf Wikipedia
Jeep Willys MB
Fotograf
Unknow
Lokalisierung
Unknow
Fotos
99
Warten Sie, Suche Jeep Willys MB Fotos für Sie...

Willys MB US Army Jeep, zu Fuß Rund um
Fotograf
Eugeny Ivanov
Lokalisierung
Unknow
Fotos
41
Sie können siehe auch :
Jeep Willys MB WalkAround
Fotograf
Vladimir Yakubov
Lokalisierung
US Navy Seabee Museum
Fotos
51
Verwandte kits: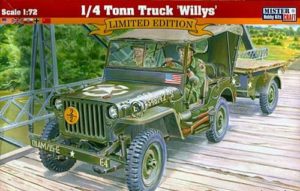 1/4 Tonn LKW
MisterCraft
D-290
1:72
Full Kit
Clic für die Suche
Finden kits auf eBay:
Suche auf eBay
Suche für das, was Sie benötigen, Wir empfehlen dies, aber es ist Ihr, die entscheiden
Aufrufe: 2787