Focke-Wulf FW-190

Landet
Tyskland
Typ

Enmotoriga jaktplan

Första flygningen

1 June 1939

Byggt

20000+
Photo gallery of a Focke-Wulf FW-190A-9, The Focke-Wulf Fw 190 Würger (Shrike) was a German Second World War single-seat, single-engine fighter aircraft designed by Kurt Tank in the late 1930s. Powered by a radial engine, the 190 had ample power and was able to lift larger loads than its well-known counterpart, the Messerschmitt Bf 109. The 190 was used by the Luftwaffe in a wide variety of roles, including day fighter, fighter-bomber, ground-attack aircraft and, to a lesser degree, night fighter.
Källa: Focke-Wulf på Wikipedia
Focke-Wulf FW-190A-9
Fotograf
Unknow
Lokalisering
Unknow
Foton
48
Vänta, Söker Focke-Wulf för dig...

Focke-Wulf Fw 190A5 Walk Around
Fotograf
Vladimir Yakubov
Lokalisering
Flygande Heritage Collection
Foton
72
Relaterade kit: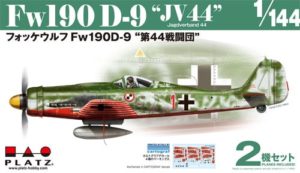 Fw190 D-9 Jv-44
Platz
PDR-4
1:144
Full Kit
Klicka för att Söka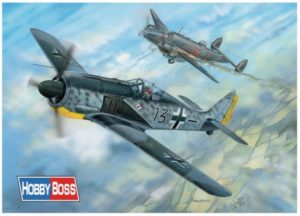 Focke Wulf FW 190A-5
Hobby Boss
81802
1:18
Full kit
Klicka för att Söka
Hitta kit på eBay:
Sök på eBay
Sök efter vad du behöver, Vi föreslår detta, men det är du som bestämmer
Du kan också se :
Vänta, Söker Focke-Wulf för dig...

Focke-Wulf Fw 190 Walk Around
Fotograf
legion
Lokalisering
Unknow
Foton
44
Focke Wulf FW.190 F-8 Walk Around
Fotograf
Cees Hendriks
Lokalisering
Unknow
Foton
57
Focke Wulf Fw 190 A-8
Fotograf
Kenneth Eck
Lokalisering
Unknow
Foton
19
Du kan kommentera här :
Focke-Wulf FW-190 – Gå Runt från u/PhilTheNet
Views : 6991