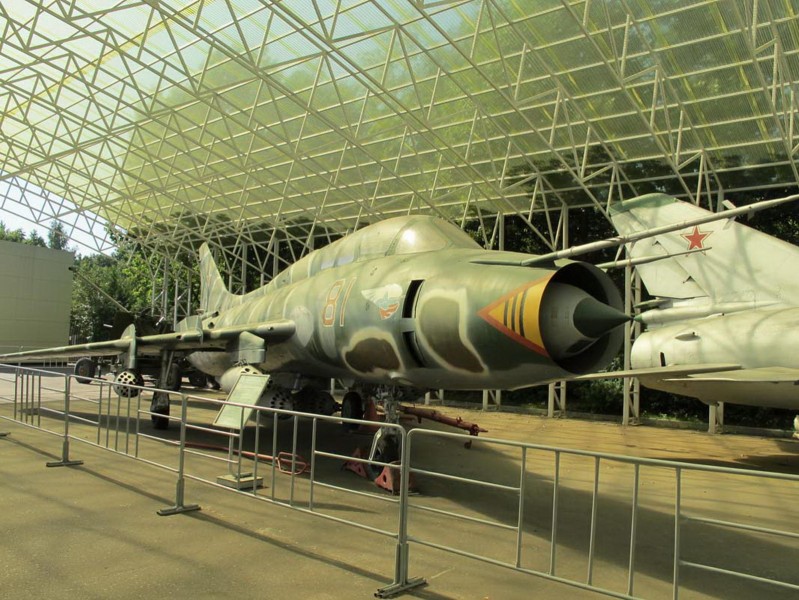 Sukhoi Su-17

Landet
URSS
Typ
Sovjetiska attackflygplan
Första flygningen

2 August 1966

Byggt

2867
Photo gallery of a Sukhoi Su-17UM3.
Den Sukhoi Su-17 (NATO reporting name: Fitter) is a Soviet attack aircraft developed from the Sukhoi Su-7 fighter-bomber. It enjoyed a long career in Soviet, later Russian, service and was widely exported to communist and Middle Eastern air forces, under names Su-20 and Su-22.
Källa: Sukhoi Su-17UM3 på Wikipedia
Sukhoi Su-17UM3
Fotograf
Unknow
Lokalisering
Unknow
Foton
70
Wait, Searching Sukhoi Su-17UM3 photos for you…

Su-17M Montör Gå Runt
Fotograf
Eugeny Ivanov
Lokalisering
Unknow
Foton
52
Relaterade kit:
SU-17UM3 Montör-G
Hobby Boss
1:48
Full kit
Klicka för att Söka
Sukhoi Su-17M3 Walk Around
Fotograf
Sergey Zhabin
Lokalisering
Unknow
Foton

255
Hitta kit på eBay:
Sök på eBay
Sök efter vad du behöver, Vi föreslår detta, men det är du som bestämmer
Su-22 UM Walk Around
Fotograf
Cees Hendriks
Lokalisering
Unknow
Foton
59
Du kan också se :
Sukhoi Su-20 Fitter-C Walk Around
Fotograf
Domke Krönika
Lokalisering
Unknow
Foton
34
Sukhoi Su-17UM3 – WalkAround från NetMaquettes
Views : 3724