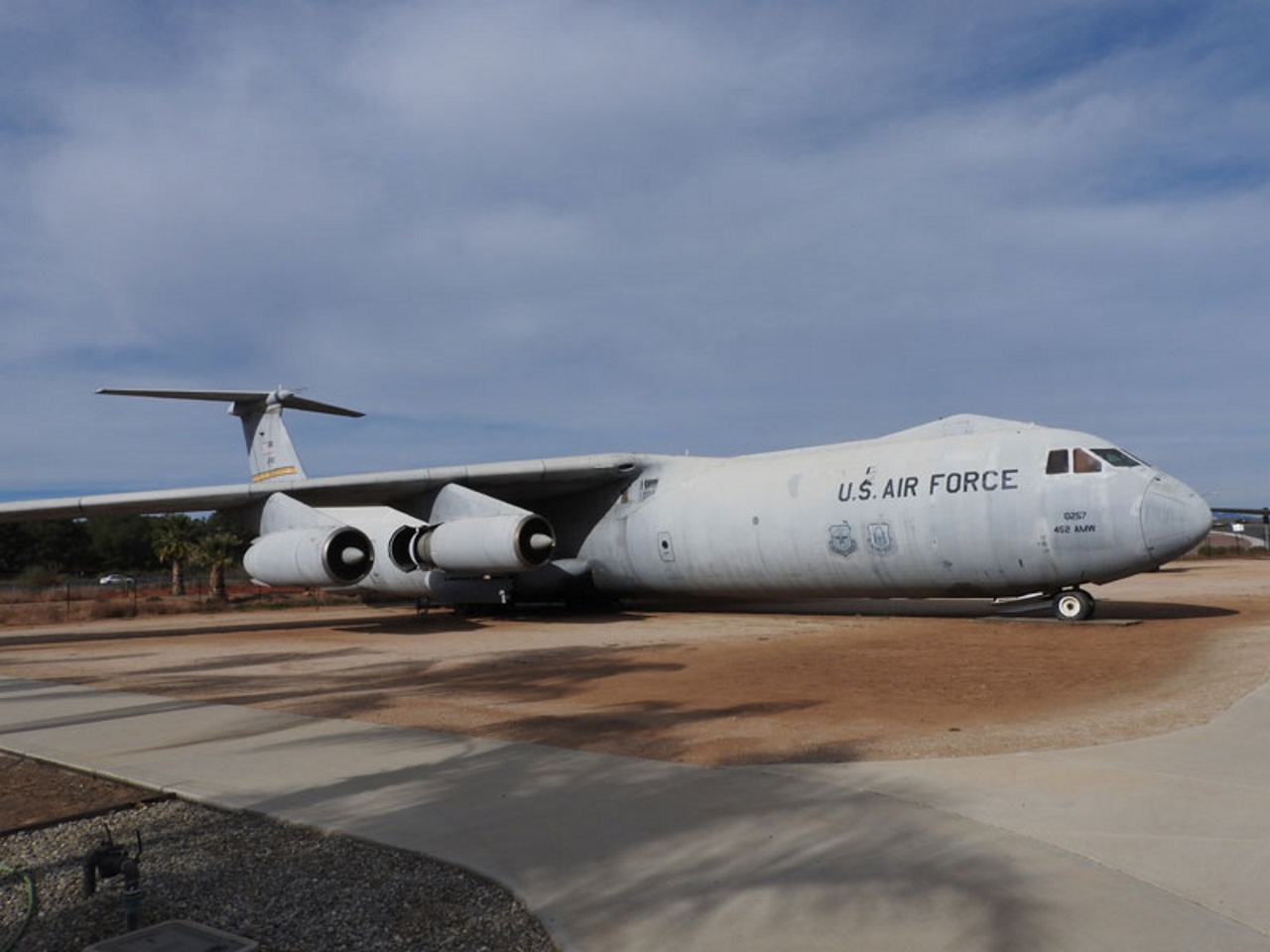 Lockheed C-141 Starlifter

País
Eua
Papel
Airlifter estratégico
Primeira mosca

17 December 1963

Construído
285
O Lockheed C-141 Starlifter was a military strategic airlifter that served with the Military Air Transport Service (MATS), its successor organization the Military Airlift Command (MAC), and finally the Air Mobility Command (AMC) of the United States Air Force (USAF). The aircraft also served with airlift and air mobility wings of the Air Force Reserve (AFRES), later renamed Air Force Reserve Command (AFRC), the Air National Guard (ANG) and, later, one air mobility wing of the Air Education and Training Command (AETC) dedicated to C-141, C-5, C-17 and KC-135 training.
Lockheed C-141B Starlifter Walk Around
Fotógrafo
Cees Hendriks
Localização
Unkonw
Fotos
72
Wait, Searching Lockheed C-141 Starlifter for you…

Lockheed C-141C Starlifter
Fotógrafo
Vladimir Yakubov
Localização
Museu Nacional da USAF
Fotos

226
Kits relacionados: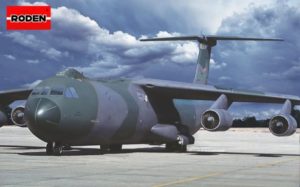 Lockheed C-141B Starlifter
Roden
1:144
Kit completo
Clic para pesquisa
Lockheed C-141 Starlifter Walk Around
Fotógrafo
Howard Mason
Localização
Desconhecido
Fotos
58
Encontre kits no eBay:
Pesquisa no eBay
Procure o que você precisa, sugerimos isso, mas é você quem decide
...
Mais informações:
The Lockheed C-141 Starlifter was a strategic airlifter that served the United States Air Force for over four decades. It was designed to replace the older and slower propeller-driven cargo planes, such as the C-124 Globemaster II, and to perform both strategic and tactical airlift missions. The C-141 was the first jet-powered transport aircraft developed by Lockheed, and it had a distinctive high-wing design with four turbofan engines mounted in pods. The C-141 could carry up to 70,000 pounds of cargo or 154 passengers, and had a range of over 6,000 miles. The C-141 was also capable of aerial refueling, paratroop drops, and low-level flights.
The C-141 made its first flight on December 17, 1963, and entered service in 1965. It participated in several military operations and humanitarian missions, such as the Vietnam War, the Gulf War, the Kosovo War, and the relief efforts after Hurricane Katrina. The C-141 was also used by NASA as an airborne observatory and a shuttle carrier aircraft. The C-141 underwent several upgrades and modifications throughout its service life, including a fuselage stretch that increased its capacity and performance. The C-141 was retired in 2006, after being replaced by the C-17 Globemaster III. A total of 285 C-141s were built, and none were exported to other countries.
Views : 2784