Supermarine Spitfire MK.XIV

Country
UK
Role
Fighter aircraft
First flight
27 November 1941
Produced
1942–48
The Supermarine Spitfire is a British single-seat fighter aircraft that was used by the Royal Air Force and many other Allied countries before, during and after World War II. The Spitfire was built in many variants, using several wing configurations, and was produced in greater numbers than any other British aircraft. It was also the only British fighter to be in continuous production throughout the war. The Spitfire continues to be popular among enthusiasts, with approximately 54 Spitfires being airworthy, while many more are static exhibits in aviation museums throughout the world.
Supermarine Spitfire MK.XIV
Photographer
Vladimir Yakubov
Localisation
Capital Air Show 2012, Sacramento
Photos
133
Wait, Searching Supermarine Spitfire MK.XIV photos for you…

Supermarine Spitfire MK.XIV

Photograph
Vladimir Yakubov
Locate
Palm Springs Air Museum, Palm Springs
Description
Album of

101

photos walk-around of a «Supermarine Spitfire MK.XIV»
Buy Me a Coffee
Related kits: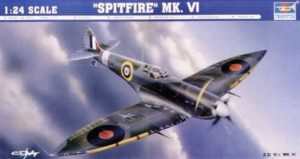 Spitfire Mk.VI
Trumpeter
02413
1:24
Full kit
Clic for Search
Find kits on eBay:
Search on eBay
Search for what you need, We suggest this but it is you who decide
...
Spitfire mk. XIV with Griffon engine Walk Around
Photographer
Cees Hendriks
Localisation
Unknow
Photos
100
More info:
The Supermarine Spitfire MK.XIV was a British fighter aircraft that entered service in 1944. It was an improved version of the Spitfire MK.IX, with a more powerful Rolls-Royce Griffon engine and a redesigned wing. The Spitfire MK.XIV had a top speed of 448 mph (721 km/h) and could climb to 20,000 ft (6,096 m) in 6 minutes. It was armed with two 20 mm Hispano cannons and four 0.303 inch Browning machine guns.
The Spitfire MK.XIV was used in various roles, such as interceptor, fighter-bomber, reconnaissance and ground attack. It was especially effective against the German V-1 flying bombs, shooting down 300 of them. The Spitfire MK.XIV was also deployed in the Far East, where it faced the Japanese Zero and Ki-84 fighters. The Spitfire MK.XIV was one of the most successful variants of the Spitfire series, and remained in service until 1955.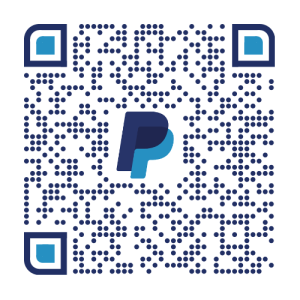 Views : 9570