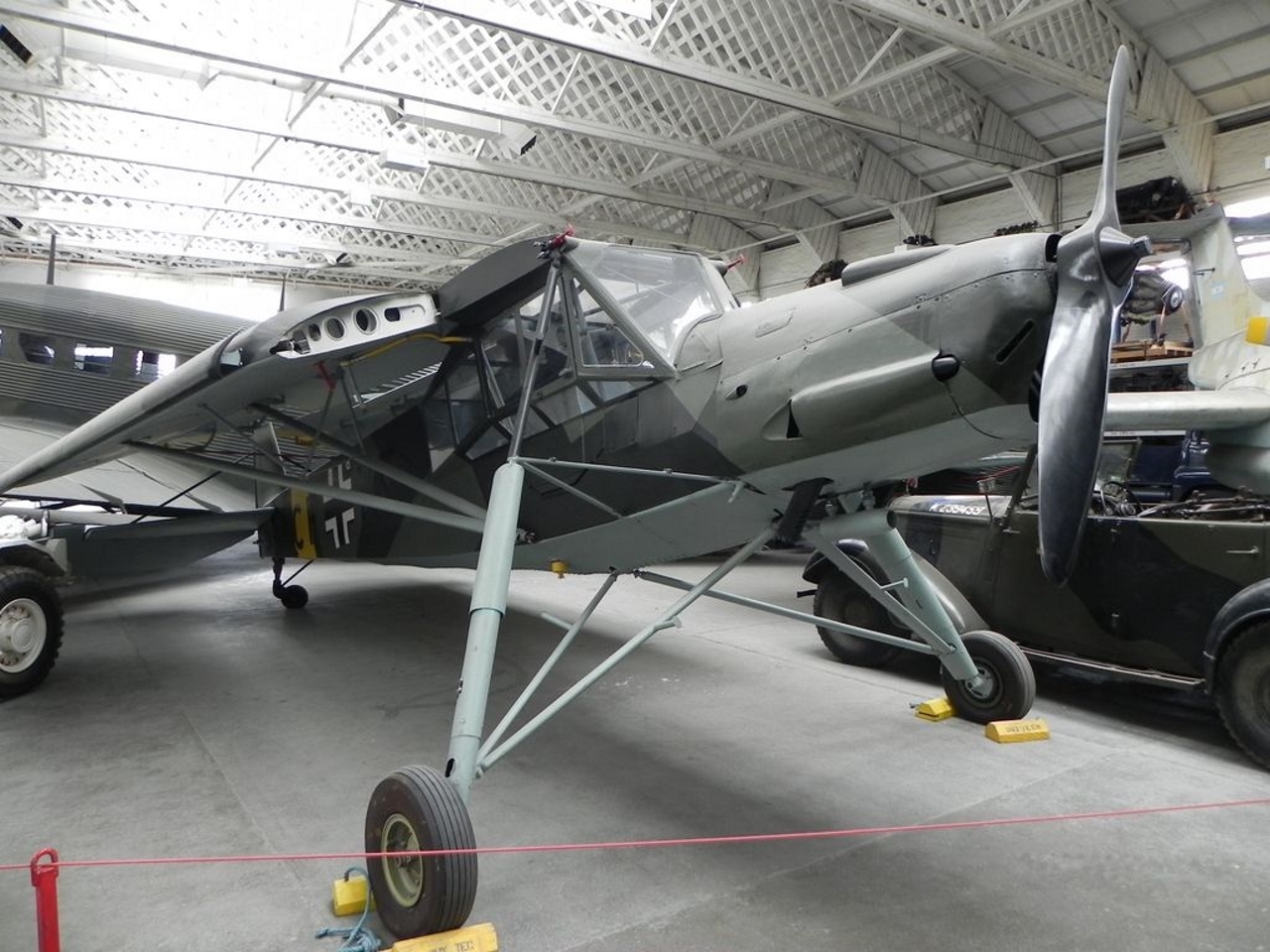 Fieseler Fi 156

Country
Nazi Germany
Role
Reconnaissance & communications aircraft
First flight
24 May 193
Built
2900+
The Fieseler Fi 156 Storch (English: Stork) was a small German liaison aircraft built by Fieseler before and during World War II. Production continued in other countries into the 1950s for the private market. It remains famous for its excellent STOL performance; French-built later variants often appear at air shows.
Source: Fieseler Fi 156 on Wikipedia
Fieseler Fi-156C Storch Walk Around
Photographer
Vladimir Yakubov
Localisation
Planes of Fame Museum, Chino
Photos
57
Wait, Searching Fieseler Fi 156 for you…

Related kits: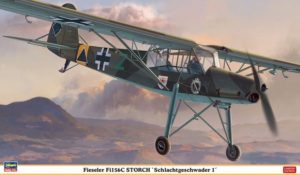 Fieseler Fi 156 Storch 'Schlachtgeschwader 1'
Hasegawa
08250
1:32
Full kit
Clic for Search
Fieseler Fi 156 Storch Walk Around
Photographer
Unknow
Localisation
Unknow
Photos
44
Find kits on eBay:
Search on eBay
Search for what you need, We suggest this but it is you who decide
Fieseler Fi-156-C7 Storch Walk Around
Photographer
Randy Ray
Localisation
Royal Air Force Museum Cosford
Photos
16
...
Feiseler Fi-156 Storch Walk Around
Photographer
Vladimir Yakubov
Localisation
Flying Heritage Collection
Photos
49
Views : 4979