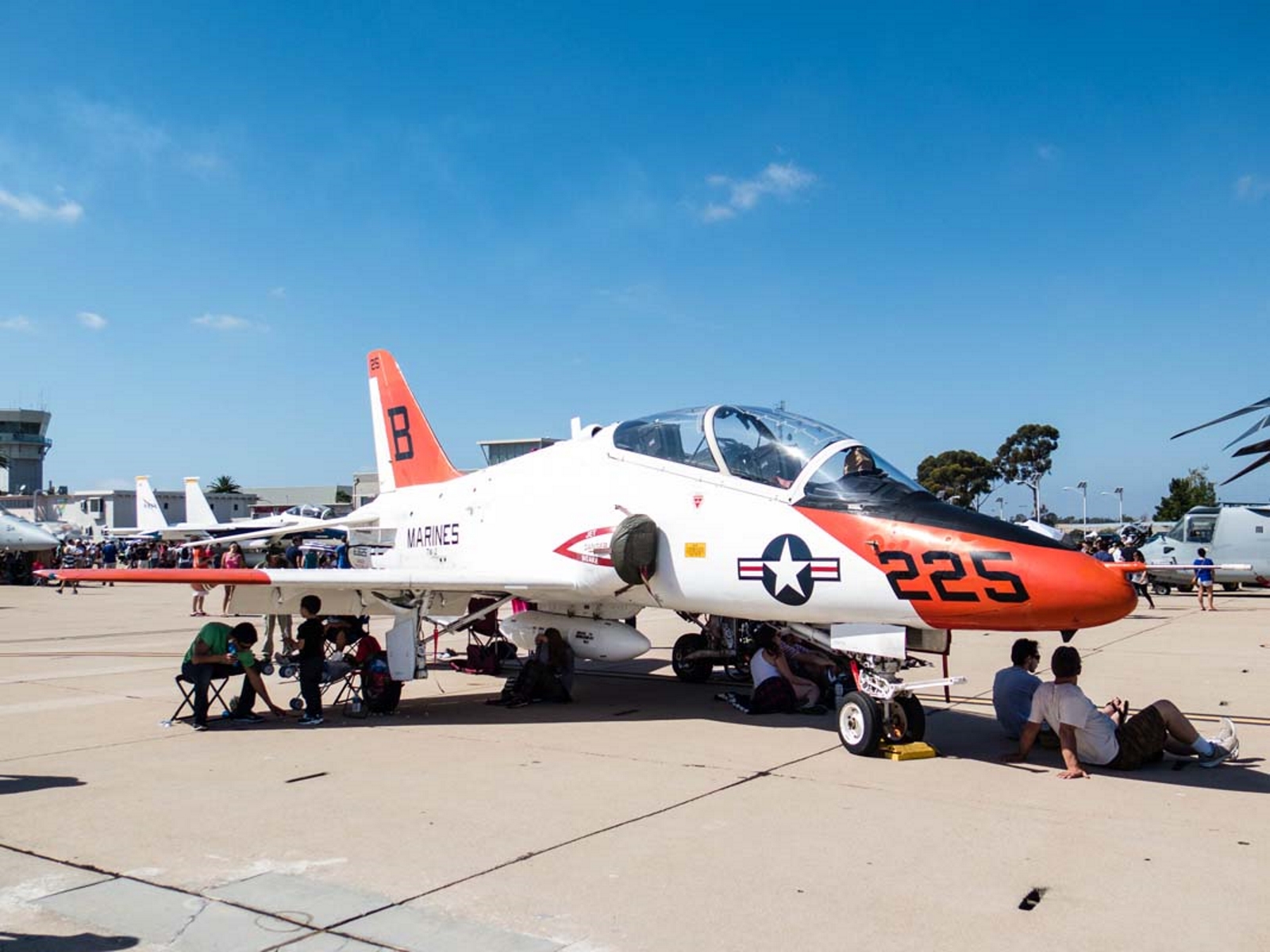 McDonnell Douglas T-45 Goshawk

Country
USA
Role
Naval trainer aircraft
First flight
16 April 1988
Built
221
The
McDonnell Douglas T-45 Goshawk
is a highly modified version of the British BAE Systems Hawk land-based training jet aircraft. Manufactured by McDonnell Douglas (now Boeing) and British Aerospace (now BAE Systems), the T-45 is used by the United States Navy as an aircraft carrier-capable trainer.
Source:

McDonnell Douglas T-45 Goshawk on Wikipedia
McDonnell Douglas T-45C Goshawk Walk Around
Photographer
Vladimir Yakubov
Localisation
MCAS Miramar Air Show
Photos
96
Wait, Searching McDonnell Douglas T-45 Goshawk for you…

Related kits:
Boeing/McDonnell Douglas T-45A/C Goshawk USN & USMC Training
Model Alliance
MAS-489031
1:48
Decalset
Clic for Search
Find kits on eBay:
Search on eBay
Search for what you need, We suggest this but it is you who decide
...
McDonnell Douglas T-45C Goshawk Walk Around
Photographer
Cees Hendriks
Localisation
Unknow
Photos
93
Views : 2391