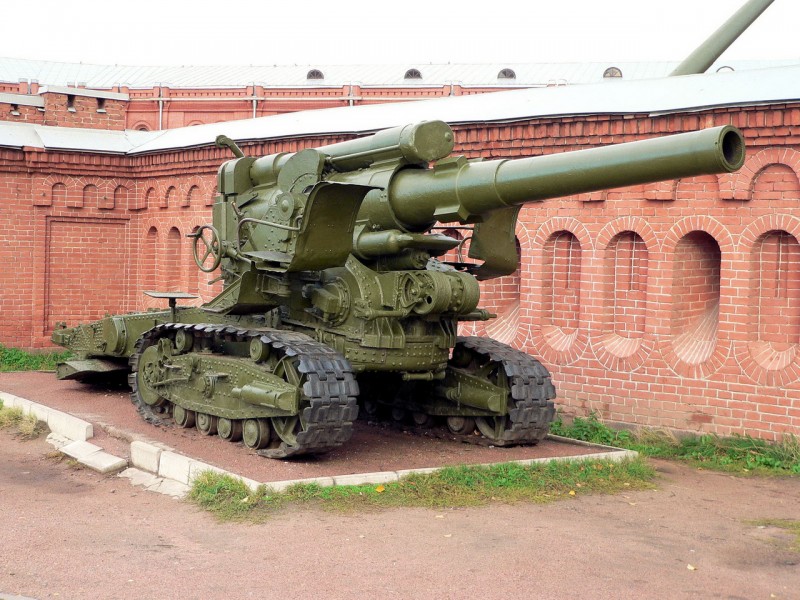 203 mm M1931 B-4

Country
URSS
Type
Heavy Howitzer
Produced
1932-1940s
Built
871
203 mm howitzer M1931 was a 203 mm Soviet heavy howitzer. During the Second World War, it was under the command of the Stavka's strategic reserve. It was nicknamed "Stalin's sledgehammer" by German soldiers. These guns were used with success against heavy German fortifications and in urban combat for crushing protected buildings and bunkers. This weapon was used until the end of the war in the Battle of Berlin where the Red Army would bring these guns up at point blank range to smash German fortifications with their heavy 203mm shells. In the spring of 1944, a KV-1s tank chassis was used to create a self-propelled variant, the S-51. The heavy recoil from the muzzle blast threw the crew off their seats and damaged the transmission, and so it was cancelled.
Howitzer 203mm M1931 B4
Photographer
Unknow
Localisation
Unknow
Photos
200
Wait, Searching Howitzer 203mm M1931 B4 photos for you…

203 mm Howitzer Mod. 1931 (B-4)
Photographer
Unknow
Localisation
Unknow
Photos
21
Related kits:
Find kits on eBay:
Search on eBay
Search for what you need, We suggest this but it is you who decide
...
Views : 8266