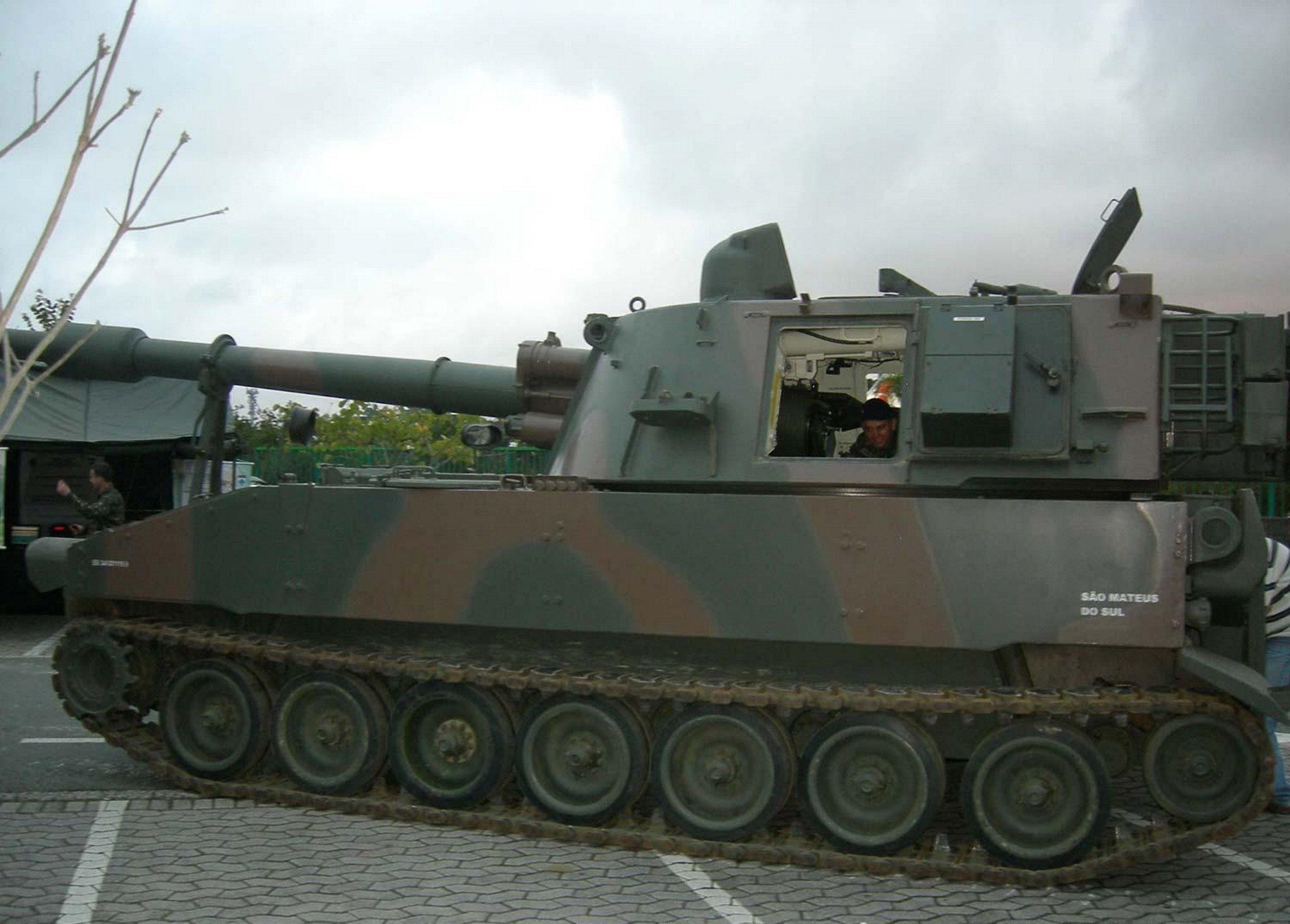 M109 howitzer

Country
USA
Role
Self-propelled gun
Produced
1963 – Today
Built
Unknow
The M109 is an American 155 mm turreted self-propelled howitzer, first introduced in the early 1960s. It has been upgraded a number of times, most recently to the M109A7. The M109 family is the most common western indirect-fire support weapon of maneuver brigades of armored and mechanized infantry divisions.
Source: M109 howitzer on Wikipedia
PzH M109 (Swiss) Walk Around
Photographer
Gunther Neumahr
Localisation
Unknow
Photos
48
Wait, Searching M109 howitzer for you…

M109A6 Walk Around
Photographer
Mike High
Localisation
Unknow
Photos
94
Related kits:
M-109 Walk Around
Photographer
Gino Marcomini
Localisation
Unknow
Photos
27
Find kits on eBay:
Search on eBay
Search for what you need, We suggest this but it is you who decide
...
More info:
The M109 howitzer is a self-propelled artillery system that has been in service with the US Army since 1963. It is designed to provide indirect fire support to maneuver brigades of armored and mechanized infantry divisions. The M109 howitzer has a 155 mm cannon that can fire various types of ammunition, including high-explosive, rocket-assisted, and precision-guided projectiles. The M109 howitzer has undergone several upgrades over the years, improving its mobility, firepower, protection, and automation. The latest version, the M109A7, features a new chassis, engine, transmission, suspension, and armor, as well as a digital fire control system and a GPS navigation system. The M109 howitzer has been used in various conflicts around the world, such as the Vietnam War, the Persian Gulf War, the Iraq War, and the 2022 Russian invasion of Ukraine. The M109 howitzer is one of the most common and reliable self-propelled artillery systems in the world.
Views : 3255