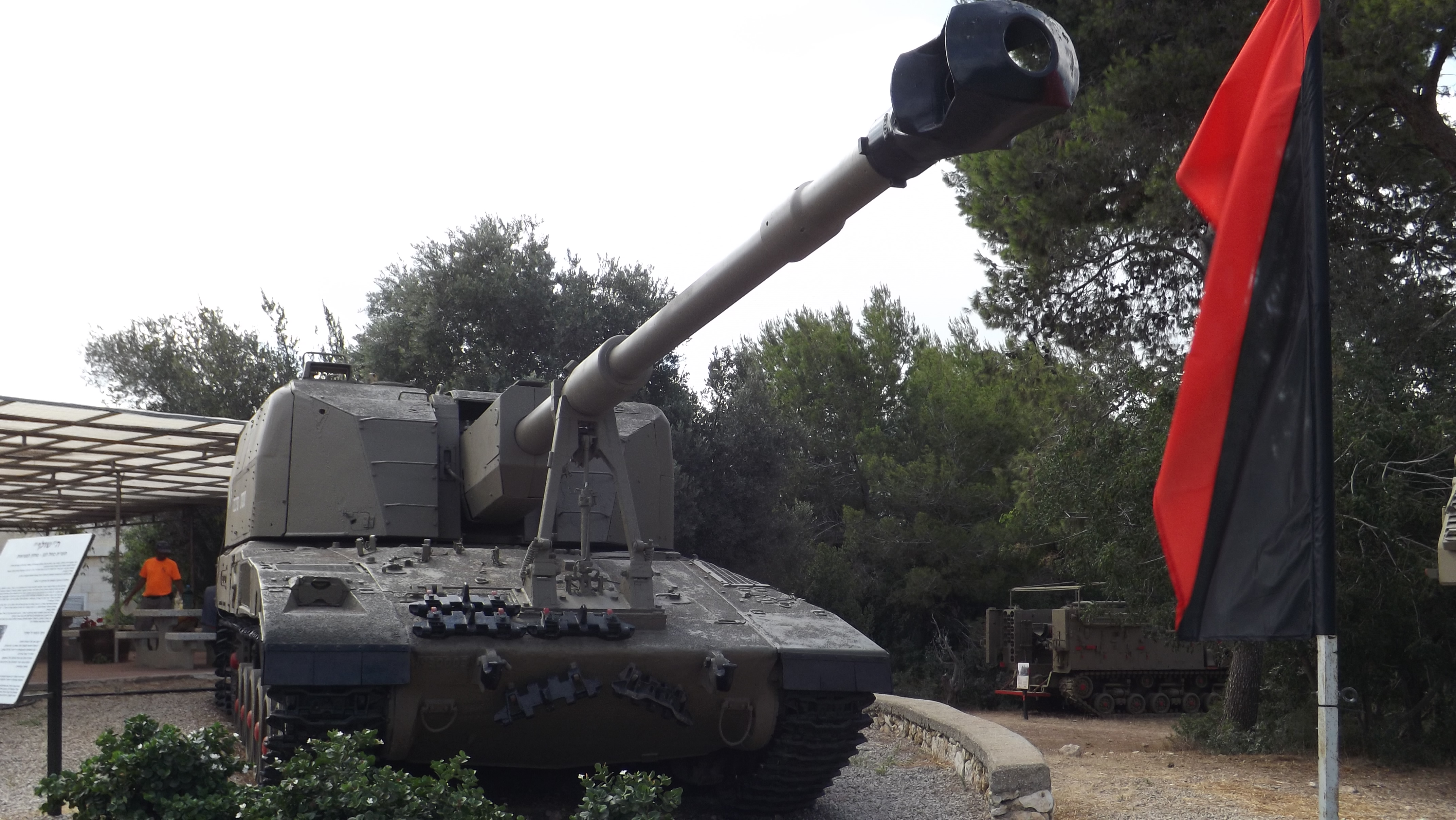 Merkava Howitzer Sholef

Country
Israel
Type
Self-propelled artillery
Photographs
Sasha Lev
Topic

Album of

23

photos walk-around of a «Merkava Howitzer Sholef»
Photo gallery of a Merkava Howitzer Sholef, Two prototypes of Sholef ("Slammer", Hebrew slang for "Gunslinger") 155 mm self-propelled howitzer with automatic loading system were built by Soltam in 1984–1986. The 45-ton vehicle had a long 155 mm gun barrel giving a range of 45+ km. Using GPS, inertial navigation, and an internal fire control computer, it was also capable of direct fire while on the move. It never entered production. The Slammer is a heavily armored artillery gun mounted on a modified Merkava Mk 1 chassis. Many of these vehicles are Merkava Mk 1 that were retired after the Merkava Mk 2 and Merkava Mk 3 came into service. The Slammer has a long 52-caliber gun barrel that allows +10% range. Reload speed may be decreased to 1 for one minute every 10 minutes through use of an automatic loader. Ammunition racks are large. The Slammer is ready for autonomous operation (without an FDC) if the target's location is known within 15 seconds of a halt, using GPS, inertial navigation, and an internal fire control computer. The Slammer 155 mm self-propelled howitzer is based on a modified Merkava MBT chassis fitted with a new welded steel turret, designed by Soltam Systems. Development commenced in the 1970s. The project was considered of high national priority and incorporated the newest technological developments. Instead the Israeli Defense Forces selected an upgraded version of American M109 howitzer.
Wait, Searching Merkava Howitzer Sholef photos for you…

Related kits:
Find kits on eBay:
Search on eBay
Search for what you need, We suggest this but it is you who decide
You can see also :
Views : 1832