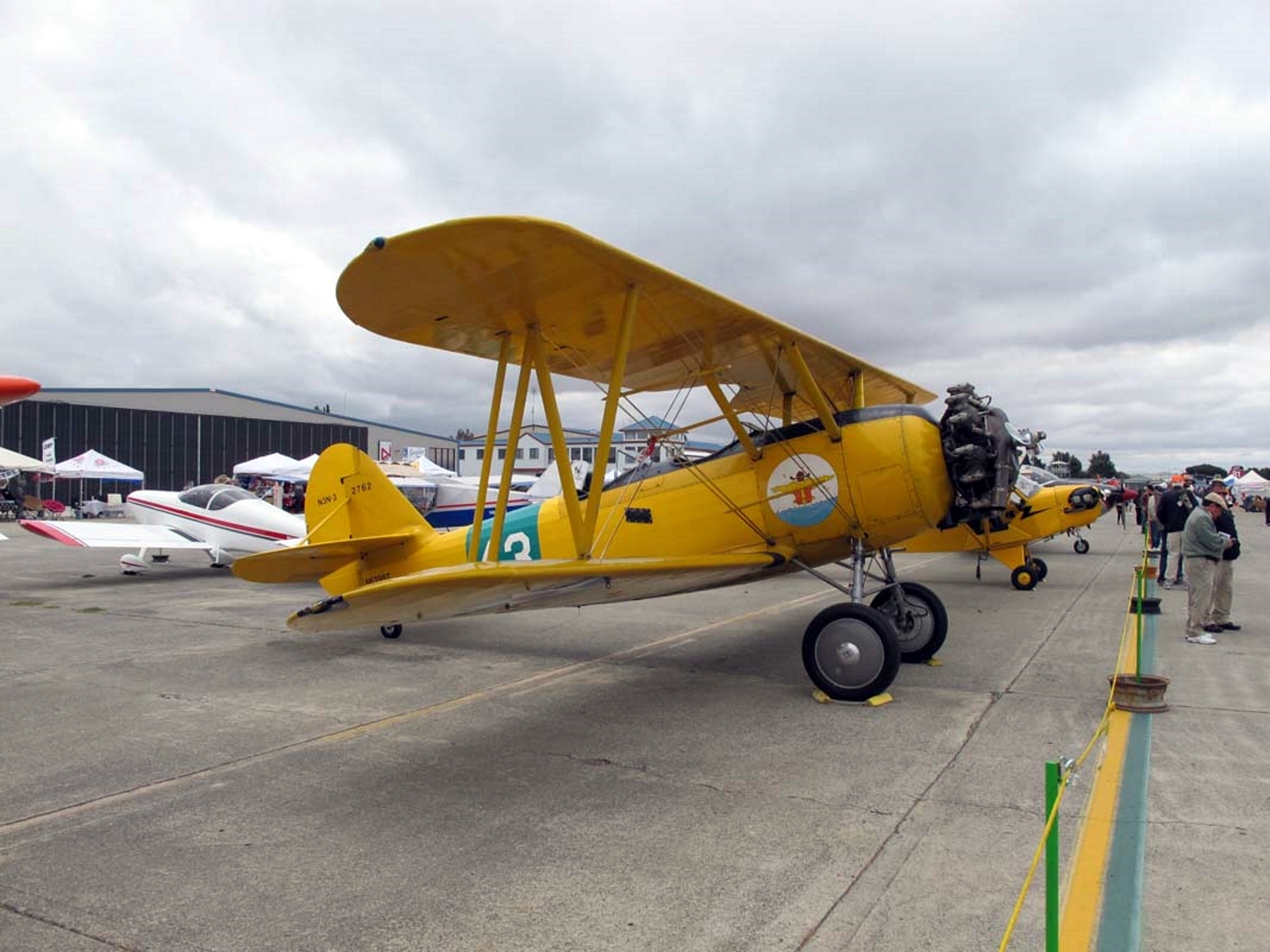 Naval Aircraft Factory N3N

Country
USA
Role
Training aircraft
In service
August 1935
Built
997
The Naval Aircraft Factory N3N was an American tandem-seat, open cockpit, primary training biplane aircraft built by the Naval Aircraft Factory (NAF) in Philadelphia, Pennsylvania, during the 1930s.
Naval Aircraft Factory N3N-3 Canary Walk Around
Photographer
Vladimir Yakubov
Localisation
Hollister Air Show
Photos
129
Wait, Searching Naval Aircraft Factory N3N for you…

Related kits:
Find kits on eBay:
Search on eBay
Search for what you need, We suggest this but it is you who decide
...
More info:
The Naval Aircraft Factory N3N was a two-seat primary training biplane built by the Naval Aircraft Factory (N.A.F.) in Philadelphia, Pennsylvania, during the 1930s and early 1940s. It was designed to replace the older Consolidated NY-2 and NY-3 trainers, and was used by both the United States Navy and the United States Coast Guard.
The N3N had a metal fuselage and wings, covered with fabric. It was powered by a Wright R-760 radial engine, which produced 235 hp. The N3N had two versions: a landplane with fixed landing gear, and a seaplane with a single central float and two wingtip floats. The seaplane version was more common, as it allowed for training in water landings and takeoffs.
The N3N was the last biplane in US military service, and the only aircraft designed and manufactured entirely by the US government. The N.A.F. built 997 N3Ns between 1935 and 1942, and they served throughout World War II as primary trainers for naval aviators. The N3N was also known as the "Yellow Peril" or the "Yellow Bird" because of its bright yellow paint scheme, which made it highly visible in the air and on the water.
The N3N was a rugged, reliable, and maneuverable aircraft, which gave many pilots their first taste of flying. It was also challenging to fly, requiring skill and attention from the student and the instructor. The N3N taught many lessons to its pilots, some of them hard-earned. The N3N was retired from service in 1959, but some of them still fly today as warbirds or private aircraft.
Views : 1363