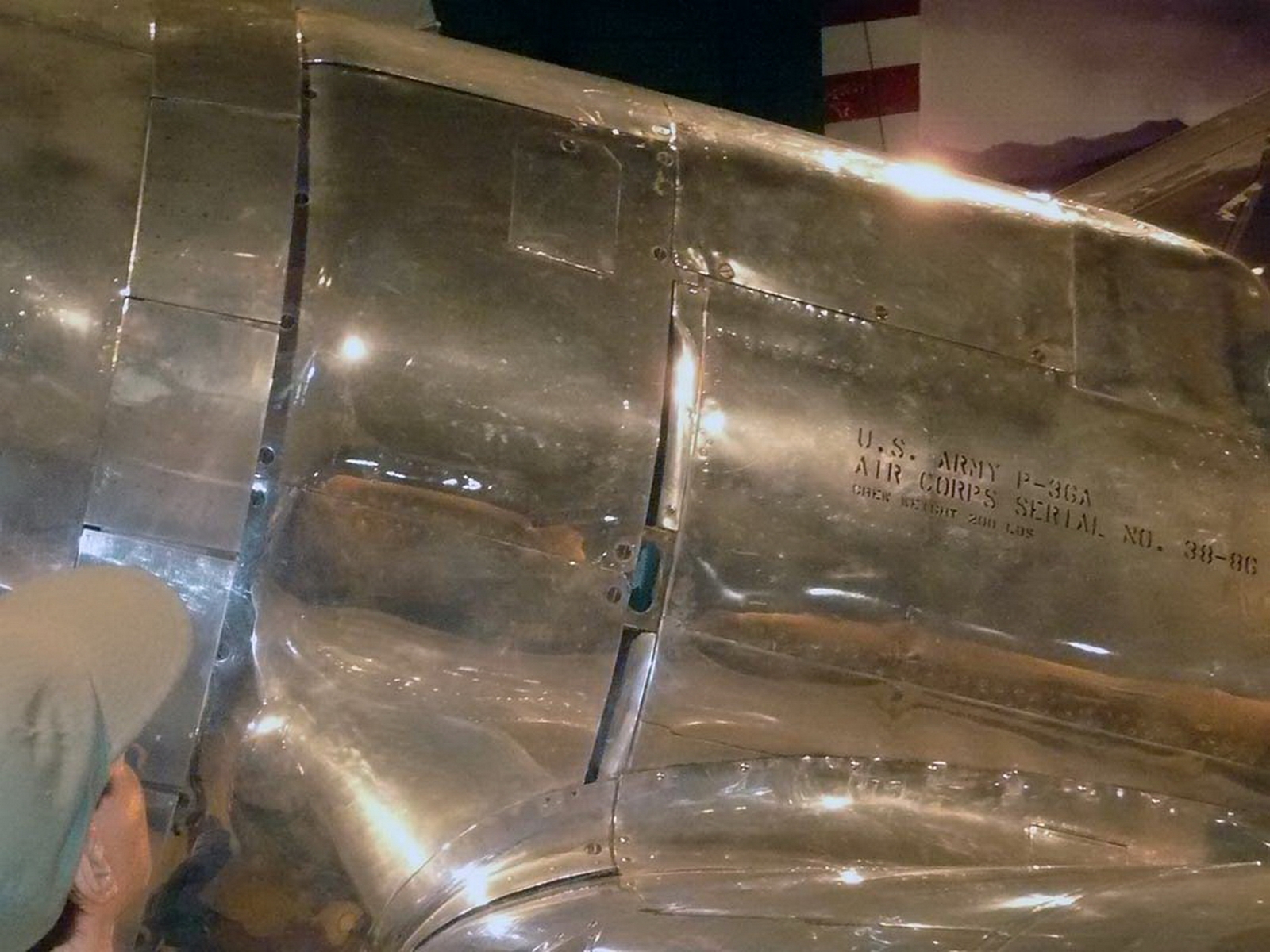 Curtiss P-36 Hawk

Country
USA
Role
Fighter
First flight
6 May 1935
Built
215
The Curtiss P-36 Hawk, also known as the Curtiss Hawk Model 75, is an American-designed and built fighter aircraft of the 1930s and 40s. A contemporary of both the Hawker Hurricane and Messerschmitt Bf 109, it was one of the first of a new generation of combat aircraft—a sleek monoplane design making extensive use of metal in its construction and powered by a powerful radial engine. Perhaps best known as the predecessor of the Curtiss P-40 Warhawk, the P-36 saw little combat with the United States Army Air Forces during World War II. It was nevertheless the fighter used most extensively and successfully by the French Armee de l'air during the Battle of France. The P-36 was also ordered by the governments of the Netherlands and Norway, but did not arrive in time to see action before both were occupied by Nazi Germany. The type was also manufactured under license in China, for the Republic of China Air Force, as well as in British India, for the Royal Air Force (RAF) and Royal Indian Air Force (RIAF).
Source:

Curtiss P-36 Hawk on Wikipedia
Curtiss P-36A Hawk Walk Around
Photographers
John Heck, Vladimir Yakubov
Localisation
The National Museum of the USAF
Photos
50
Wait, Searching Curtiss P-36 Hawk for you…

Find kits on eBay:
Search on eBay
Search for what you need, We suggest this but it is you who decide
...
Related kits:
Views : 1671