Hawker Sea Hawk

Country
UK
Role
Naval fighter
First fly
2 September 1947
Built
542
The Hawker Sea Hawk is a British single-seat jet fighter of the Fleet Air Arm (FAA), the air branch of the Royal Navy (RN), built by Hawker Aircraft and its sister company, Armstrong Whitworth Aircraft. Although its origins stemmed from earlier Hawker piston-engined fighters, the Sea Hawk became the company's first jet aircraft. Following the type's acceptance in the RN, the Sea Hawk proved to be a reliable and sturdy workhorse. A considerable number were also produced for the export market, and were operated from aircraft carriers in both Dutch and Indian service. The last operational Sea Hawks, operated by the Indian Navy, were retired in 1983.
Source: Hawker Sea Hawk on Wikipedia
Hawker Sea Hawk Walk Around
Photographers
Cees Hendriks
Localisation
Unknow
Photos
173
Wait, Searching Hawker Sea Hawk for you…

Related kits: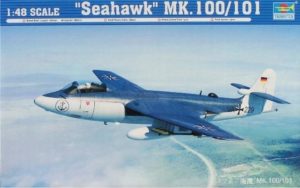 Trumpeter
02827
1:48
Full kit
Clic for Search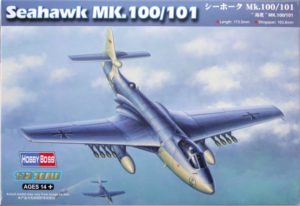 Seahawk Mk.100/101
Hobby Boss
87252
1:72
Full kit
Clic for Search
Hawker Seahawk Walk Around
Photographer
Reuben Saliba
Localisation
Unknow
Photos
17
Find kits on eBay:
Search on eBay
Search for what you need, We suggest this but it is you who decide
...
Views : 3353