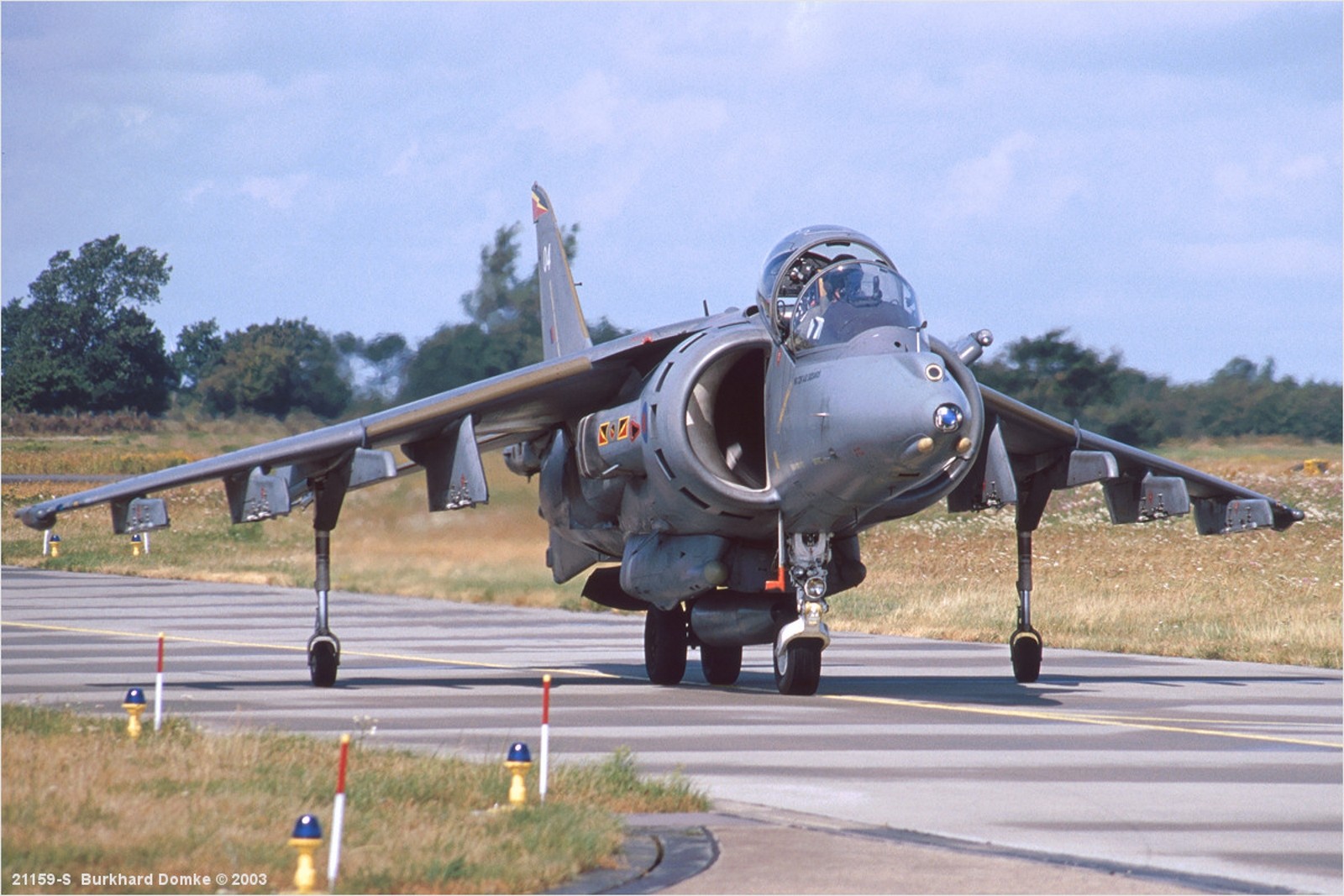 British Aerospace Harrier II

Country
UK
Role
V/STOL strike aircraft
First flight
30 April 1985
Built
143
The British Aerospace Harrier II is a second-generation vertical/short takeoff and landing (V/STOL) jet aircraft used previously by the Royal Air Force (RAF) and, between 2006 and 2010, the Royal Navy (RN). The aircraft was the latest development of the Harrier Jump Jet family, and was derived from the McDonnell Douglas AV-8B Harrier II. Initial deliveries of the Harrier II were designated in service as Harrier GR5; subsequently upgraded airframes were redesignated accordingly as GR7 and GR9.
BAe Harrier GR.9 Walk Around
Photographer
Vladimir Yakubov
Localisation
Imperial War Museum, London
Photos
149
Wait, Searching British Aerospace Harrier II for you…

Find kits on eBay:
Search on eBay
Search for what you need, We suggest this but it is you who decide
Harrier GR.7 Walk Around
Photographer
Burhand Donke
Localisation
Unknow
Photos
28
You can see also :
Related kits:
BAe (Hawker) P.1214 Harrier II
Fantastic Plastic
Harrier II
1:72
Full Kit
Clic for Search
Views : 761