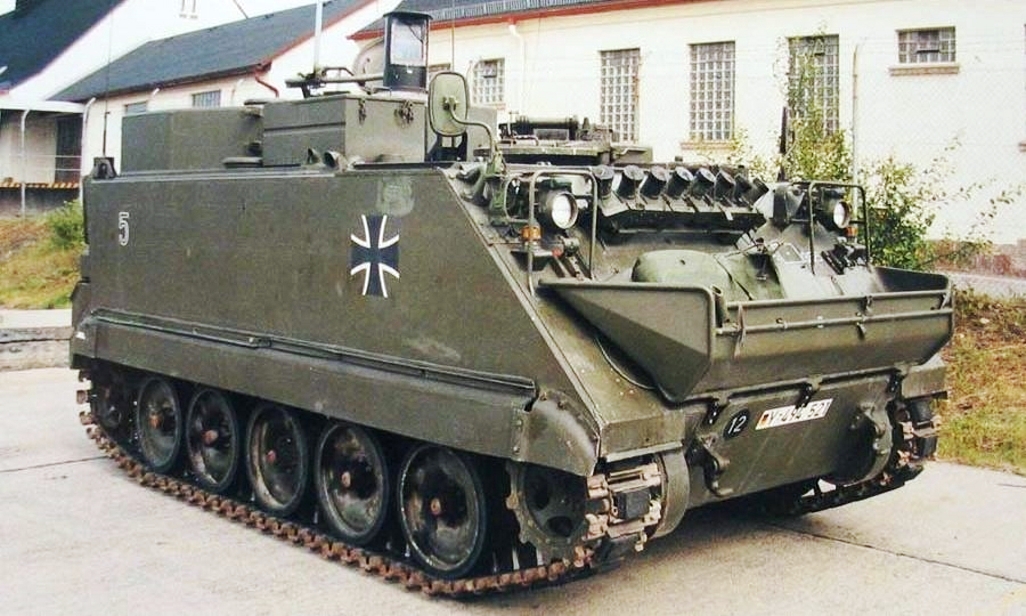 M113 KrKw

Country
Germany
Role
Armored personnel carrier
In service
1960–present
Built
80000+
Photo gallery of a M113 KrKw, A huge number of M113 Armored Personnel Carrier variants have been created, ranging from infantry carriers to nuclear missile carriers. The M113 armored personnel carrier has become one of the most prolific armored vehicles of the second half of the 20th century, and continues to serve with armies around the world in many roles. Version KrKw (Krankenkraftwagen) : Ambulance.
Source: M113 KrKw on Wikipedia
M113 KrKw
Photographer
Unknow
Localisation
Unknow
Photos
31
Wait, Searching M113 KrKw photos for you…

Related kits:
M-113 Walk Around
Photographer
Gino Marcomini
Localisation
Unknow
Photos
43
Find kits on eBay:
Search on eBay

Search for what you need, We suggest this but it is you who decide

...
M577 Command Vehicle Walk Around
Photographer
Victor Krestinin
M577
Command variant, the roof over the rear troop compartment is higher. The vehicle also carries additional radios and a generator. A variant of this is the M1068 standard integrated command post system carrier, equipped with the newest U.S. Army automated command and control system
Localisation
Batey ha-Osef Museum
Photos
74
M113A3 Walk Around
Photographer
Don Busack
Localisation
Unknow
Photos
67
Beobachtungspanzer M-113 Optronic Walk Around
Photographer
Unknow
Localisation
Unknow
Photos
53
Wait, Searching M113 photos for you…

Views : 3405