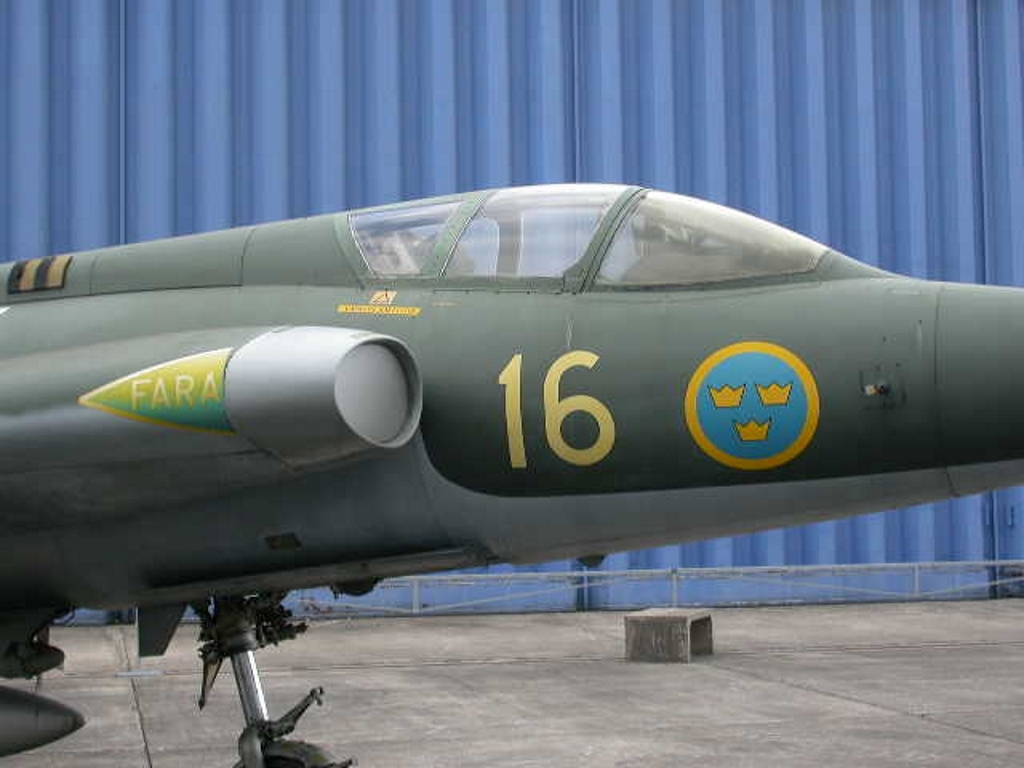 SAAB J-35 Draken

Country
Sweden
Role
Fighter aircraft
First flight
25 October 1955
Built
651
The Saab 35 Draken ("the kite" or "the dragon") was a Swedish fighter aircraft developed and manufactured by Saab between 1955 and 1974. It was the first fully supersonic aircraft to be deployed in Western Europe. The Draken was developed during the 1940s and 1950s to replace Sweden's first generation of jet-powered fighter aircraft, the Saab J 29 Tunnan and, later, the fighter variant (J 32B) of the Saab 32 Lansen. It featured an innovative "double-delta" wing; in order to test this previously-unexplored aerodynamic feature, a sub-scale test aircraft, the Saab 210, was produced and flown. Developed in Sweden, the Draken was introduced into service with the Royal Swedish Air Force (RSAF) on 8 March 1960. Early models were intended purely to perform air defence missions, the type being considered to be a capable dogfighter for the era.
Source: SAAB J-35 Draken on Wikipedia
SAAB J-35 Draken
Photographer
Unknow
Localisation
Unknow
Photos
43
Wait, Searching SAAB J-35 Draken photos for you…

Saab F-35XD Draken Walk Around
Location
Unknow
Photos
28
Photographer
Milan Sabo
Related kits: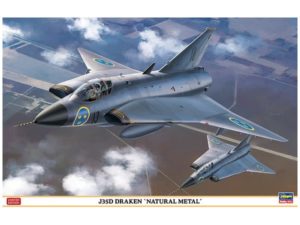 J35D Draken
Hasegawa
07434
1:48
Full Kit
Clic for Search
Saab Sk.35 Draken Walk Around
Photographer
Vladimir Yakubov
Localisation
Castle Air Museum, Atwater
Photos
117
Find kits on eBay:
Search on eBay

Search for what you need, We suggest this but it is you who decide

...
Saab F-35 Draken Walk Around
Photographer
Mick Burton
Location
Mojave Airport
Photos
26
Saab TF-35XD Walk Around
Photographer
Cees Henrikds
Localisation
Unknow
Photos
100
Wait, Searching SAAB J-35 Draken photos for you…

SAAB J 35 Draken Walk Around
Photographer
Unknow
Localisation
Unknow
Photos
21
Saab J-35 Draken Walk Around
Photographer
Philippe Agulhon
Localisation
Unknow
Photos
17
Drakken JA.35A Walk Around
Photographer
Unknow
Localisation
Unknow
Photos
25
Views : 5145