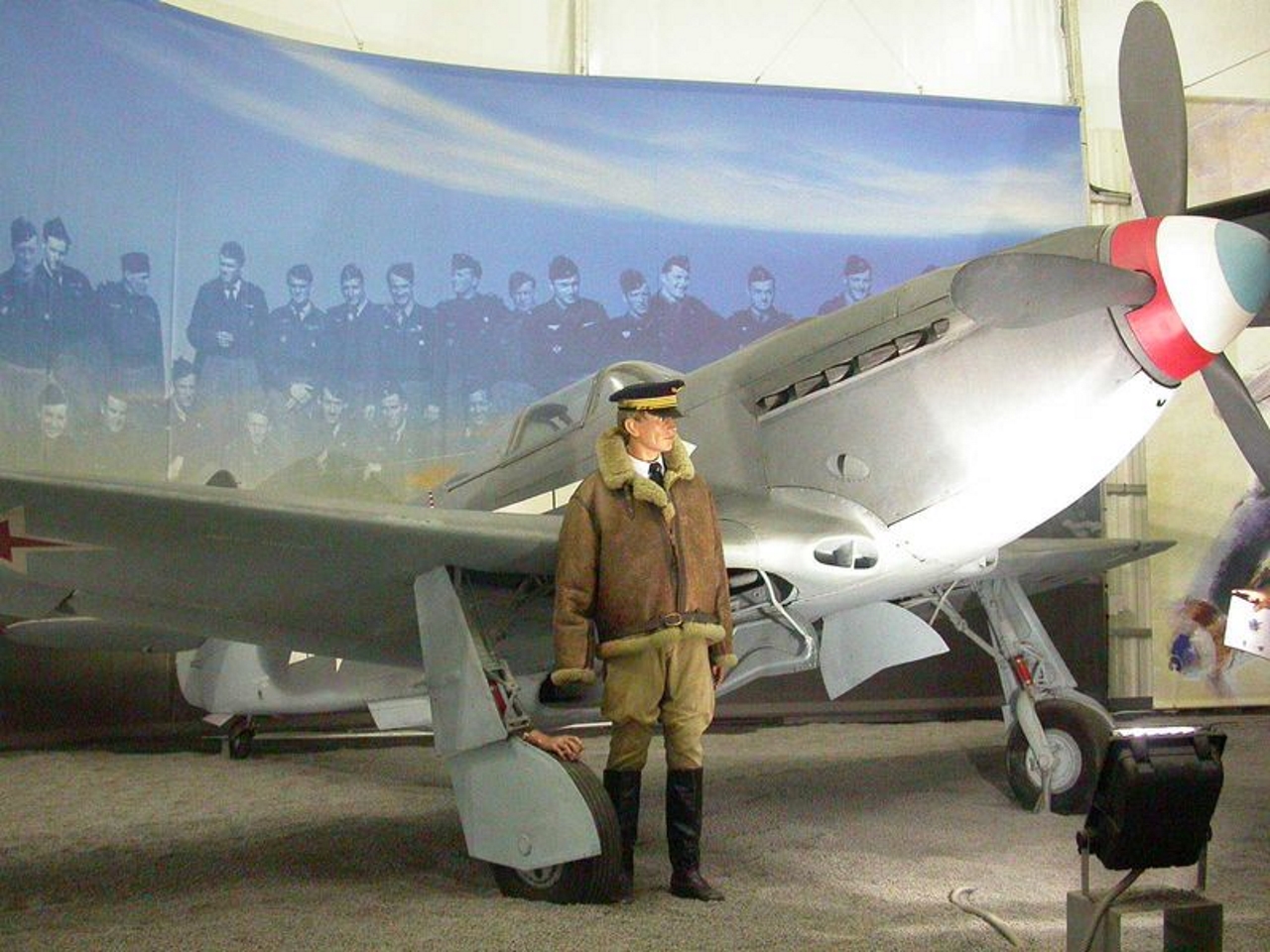 Yakovlev Yak-3

Country
URSS
Role
Fighter aircraft
Role
Fighter aircraft
First flight
28 February 1943
Number built
4848
Photo gallery of a Yakovlev Yak-3, The Yakovlev Yak-3 was a World War II Soviet fighter aircraft. Robust and easy to maintain, it was much liked by pilots and ground crew alike. It was one of the smallest and lightest major combat fighters fielded by any combatant during the war, and its high power-to-weight ratio gave it excellent performance. It proved a formidable dogfighter. Marcel Albert, the official top-scoring World War II French ace, who flew the Yak in USSR with the Normandie-Niémen Group, considered it a superior aircraft to the P-51D Mustang and the Supermarine Spitfire. After the war ended, it flew with the Yugoslav and Polish Air Forces.
Source:

Wikipedia
Yakovlev Yak-3
Photographer
Unknow
Localisation
Unknow
Photos
55
Wait, Searching Yakovlev Yak-3 photos for you…

Related kits:
Yakovlev Yak-3U Walk Around
Photographer
Vladimir Yakubov
Localisation
Pacific Coast Dream Machines
Photos
115
Find kits on eBay:
Search on eBay
Search for what you need, We suggest this but it is you who decide
Yak-3 Walk Around
Photographer
Unknow
Localisation
Unknow
Photos
49
...
Yak-3 Walk Around
Photographer
Unknow
Localisation
Unknow
Photos
22
Views : 3872