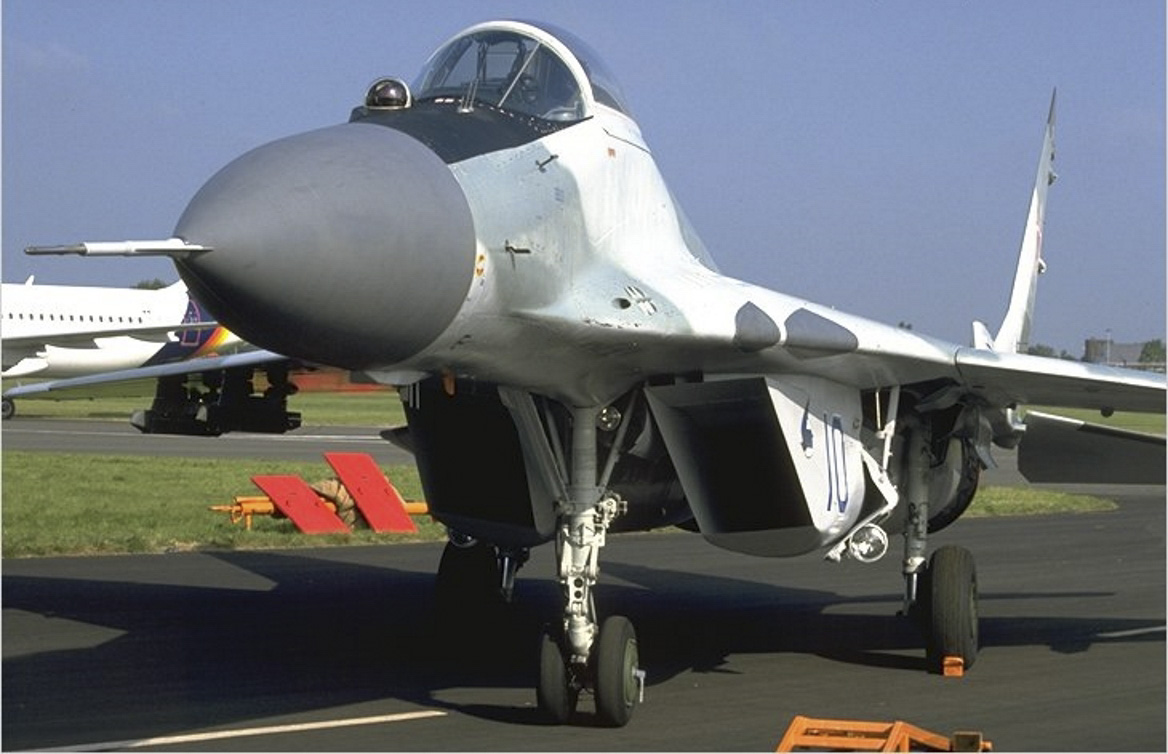 MiG-29

Country
Soviet Union
Role

Air-superiority fighter

First flight
6 October 1977
Built
1600+
Photo gallery of a MiG-29, The Mikoyan MiG-29 is a fourth-generation jet fighter aircraft designed in the Soviet Union for an air superiority role. Developed in the 1970s by the Mikoyan design bureau, it entered service with the Soviet Air Force in 1983, and remains in use by the Russian Air Force as well as in many other nations. The NATO name "Fulcrum" was sometimes unofficially used by Soviet pilots in service. The MiG-29, along with the Sukhoi Su-27, was developed to counter new American fighters such as the McDonnell Douglas F-15 Eagle, and the General Dynamics F-16 Fighting Falcon.
Source: MiG-29 on Wiki
MiG-29
Photographer
Unknow
Localisation
Unknow
Photos
66
Wait, Searching MiG-29 photos for you…

Mig-29A Fulcrum Walk Around
Photographer
Jaro Mucha
Localisation
Unknow
Photos
126
MiG-29UB Fulcrum Walk Around
Photographer
Anton Pavlov
Localisation
Unknow
Photos
29
MiG-29SMT Fulcrum Walk Around
Photographer
Dmitry Dyakov, Andrey Zinchuk, Aleksey Fedorov
Localisation
Unknow
Photos
223
Related kits: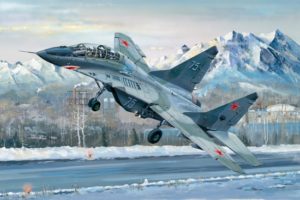 Russian MiG-29UB Fulcrum
Trumpeter
03226
1:32
Full kit
Clic for Search
Mikoyan MiG-29 Fulcrum Walk Around
Photographer
Burhand Donke
Localisation
Unknow
Photos
47
Find kits on eBay:
Search on eBay
Search for what you need, We suggest this but it is you who decide
...
Views : 13615