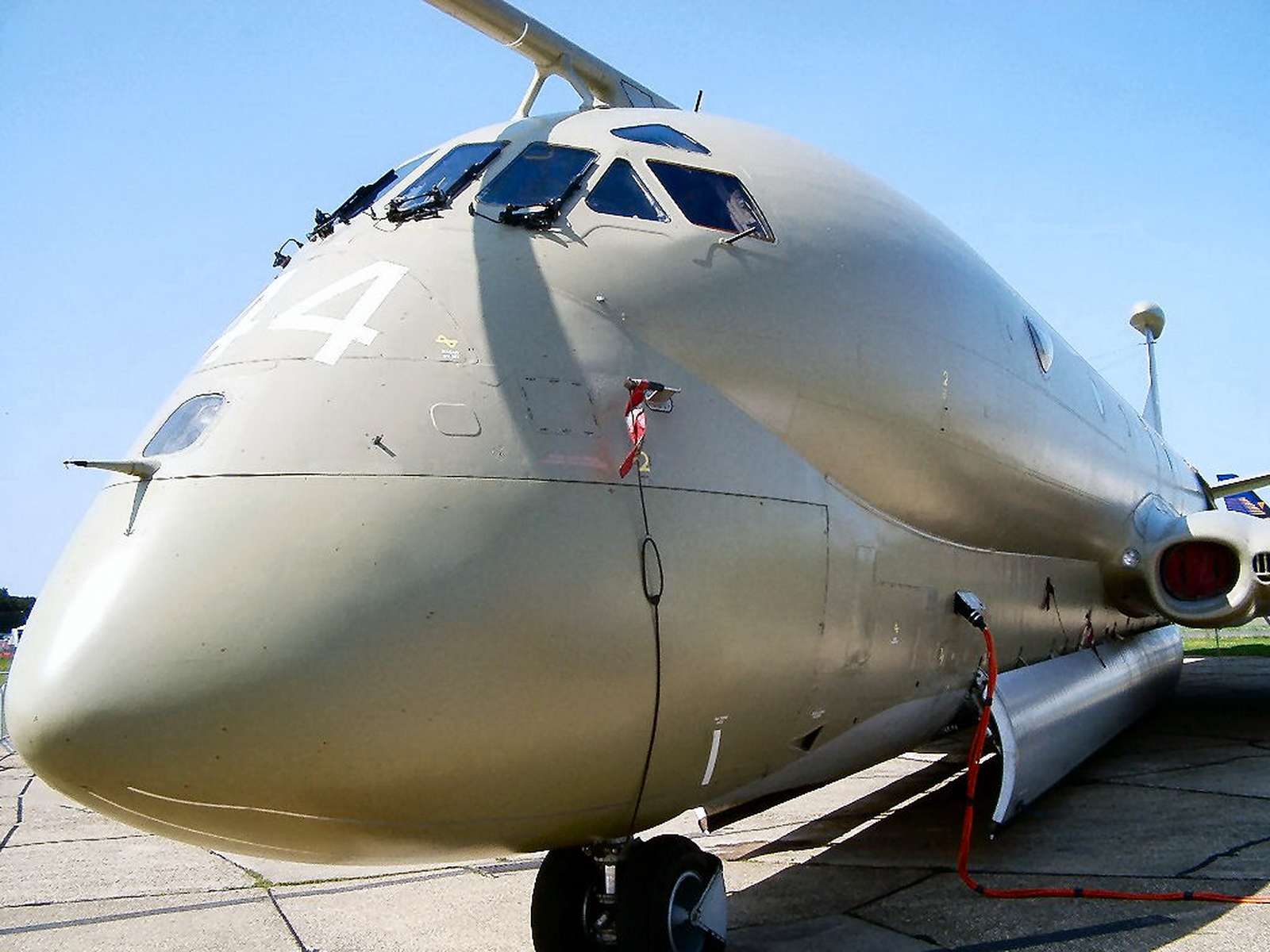 Hawker Siddeley Nimrod
Riik

UK

Rolli

Maritime patrol, ELINT, AEW

Esimene lend

23 May 1967

Ehitatud

49+2
2007 Hawker Siddeley Nimrod was a maritime patrol aircraft developed and operated by the United Kingdom. It was an extensive modification of the de Havilland Comet, the world's first operational jet airliner. It was originally designed by de Havilland's successor firm, Hawker Siddeley; further development and maintenance work was undertaken by Hawker Siddeley's own successor companies, British Aerospace and BAE Systems, respectively.
Nimrod MR2

Fotograaf
Vladimir Jakubov
Lokaliseerimine

Farnborough

Fotod

26
Wait, Searching Hawker Siddeley Nimrod for you…

Related kits:
Find kits on eBay:
Otsi eBayst
Search for what you need, We suggest this but it is you who decide
You can see also :
Views : 936