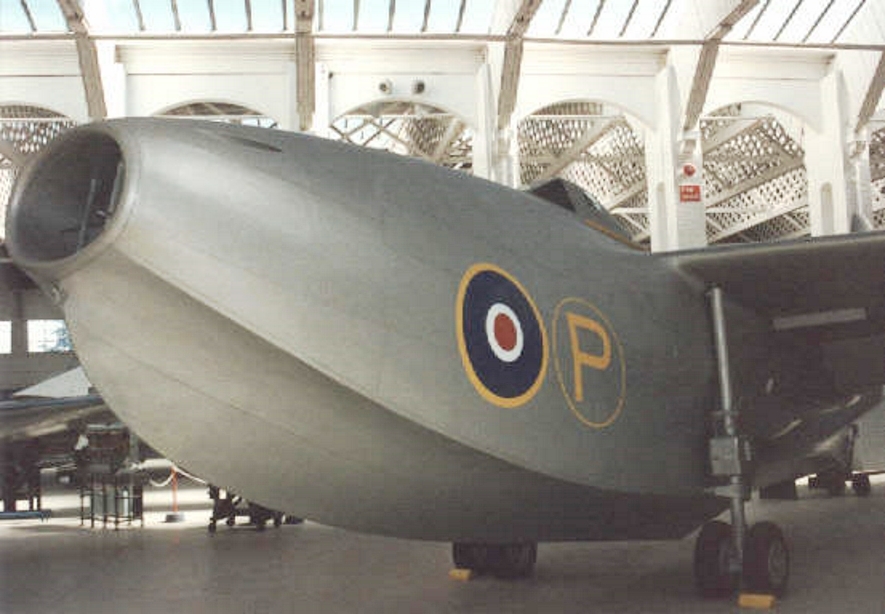 Saunders-Roe SR.A-1

Zemlja
Velike britanije
Ulogu
Lovac na leteći brod
Prvi let
16 Jul 1947
Izgradio
2
The Saunders-Roe SR. A/1 was a prototype flying boat fighter aircraft designed and built by British seaplane manufacturer Saunders-Roe. It was the first jet-propelled water-based aircraft in the world. The concept behind the SR.A/1 originated during the Second World War as a reaction to Japan's successful use of military floatplanes and the emergence of the turbojet engine. Saunders-Roe presented an initial proposal of their jet-powered seaplane concept, then designated SR.44, to the Air Ministry during mid-1943. In April 1944, the Ministry issued Specification E.6/44 for the type and supported its development with a contract for three prototypes. Development was protracted by Saunders-Roe's work on other projects, the war having ended prior to any of the prototypes being completed.
Saunders-Roe SR.A-1 Walk Around
Fotograf
Nepoznato
Lokalizacija
Carski ratni muzej
Fotografije
30
Wait, Searching Saunders-Roe SR. A-1 za tebe...

Srodni kompleti:
Pronađi komplete na eBay-u:
Pretraga na eBay-u

Tražimo ono što vam treba, predlažemo vam ovo, ali vi ste ti ti koji odlučujete

...

Views : 498