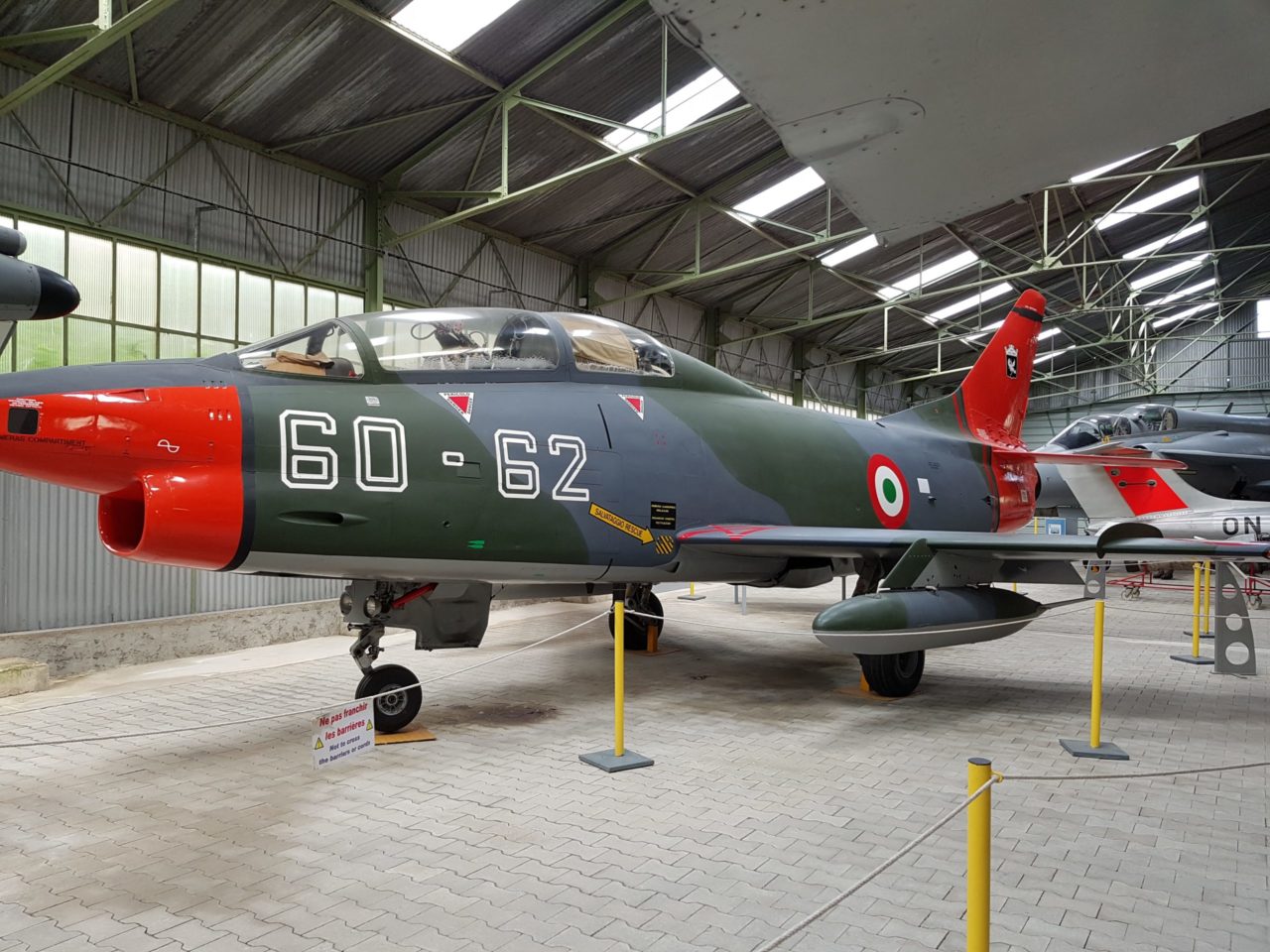 Fiat G.91

Zemlja
Italia
Ulogu
Borac-bombarder
Prvi let

9 August 1956

Izgradio

770
The Fiat G.91 is an Italian jet fighter aircraft designed and built by Fiat Aviazione, which later merged into Aeritalia. The G.91 has its origins in the NATO-organised NBMR-1 competition in 1953, which sought a light fighter-bomber "Light Weight Strike Fighter" to be adopted as standard equipment across the air forces of the various NATO nations. After reviewing multiple submissions, the G.91 was picked as the winning design of the NBMR-1 competition.
Izvor:

Fiat G.91 on Wikipedia
Fiat G-91R3 Walk Around
Photographer
Ulrich Wrede
Localisation
Unknow
Photos
31
Wait, Searching Fiat G.91 for you…

Pronađi komplete na eBay-u:
Pretraga na eBay-u
Tražimo ono što vam treba, predlažemo vam ovo, ali vi ste ti ti koji odlučujete
Fiat G.91R1B Walk Around
Fotograf
Tiberio Riva
Lokalizacija
Nepoznato
Fotografije

193
...
Fiat G.91 Reference Walk Around
Fotograf
Philippe Agulhon
Lokalizacija
Nepoznato
Fotografije
23
Srodni kompleti:
Fiat G91 R3 Walk Around
Fotograf
Jose Brito
Lokalizacija
Nepoznato
Fotografije
33
Fiat G91 T1 Walk Around
Fotograf
Unknow
Lokalizacija
Nepoznato
Fotografije
18
Views : 2108